Natural Gas from Federal Lands Hits Reported Record High
Jan. 06, 2012 10:46AM EST
Energy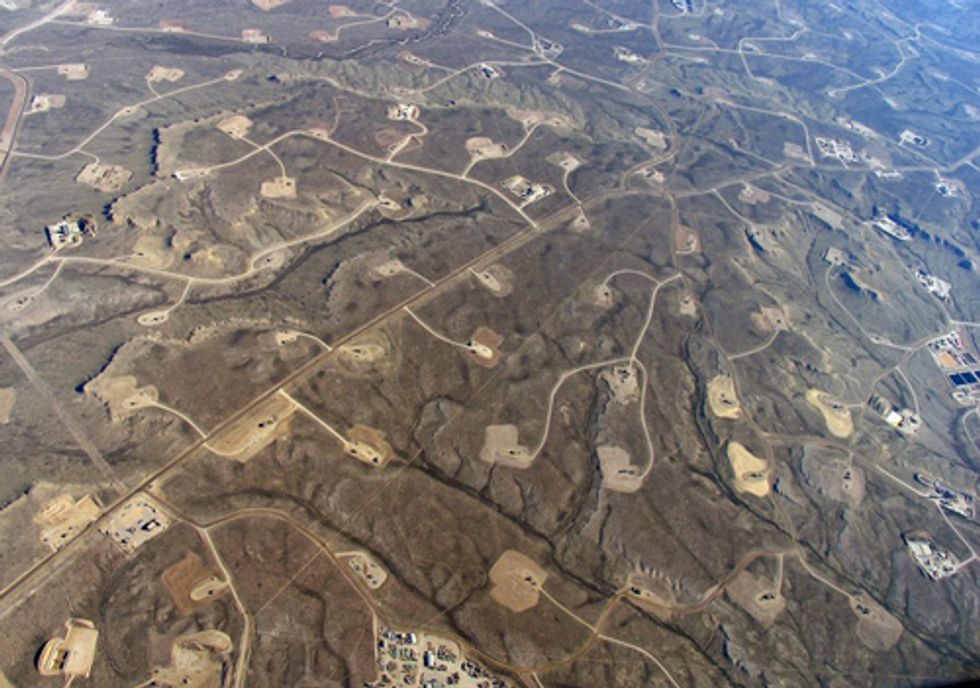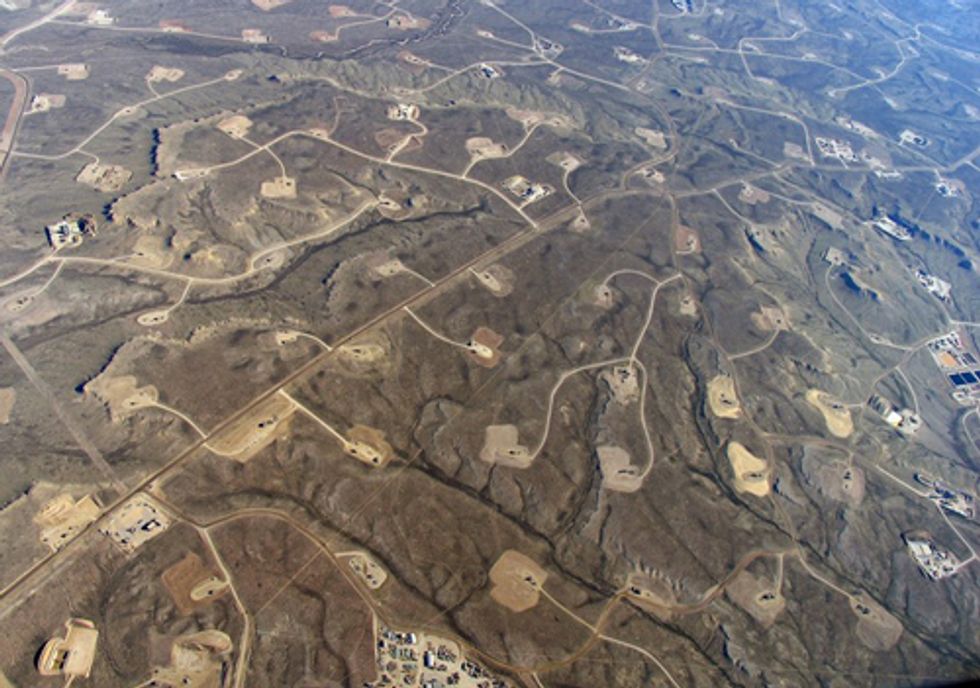 Recently released data from the U.S. Bureau of Land Management (BLM) undercuts the oil and gas industry's public relations campaign urging for more drilling and less safeguards on public lands. The data from the BLM shows a reported record amount of natural gas production, millions of acres held by leases that are not being produced, and thousands of unused drilling permits—dispelling the notion that America must leave more of its public lands open to drilling.
"Unfortunately for the oil and gas industry's hundred-million-dollar PR blitz, the facts tell a different story," said Dave Alberswerth, senior energy policy advisor for The Wilderness Society.
"We've seen reported record production of natural gas and billions of dollars in profits for the oil and gas industry, and at the same time we're seeing unused drilling permits all across the West and tens of millions of acres of unused federal leases. How can the industry say they're being locked out in the face of this new information?"
The BLM's 2011 Oil & Gas Statistics report shows a record high amount of natural gas extracted from federal leases, more than 5.3 million cubic feet—nearly double the highest total ever recorded by the BLM since they began keeping records in 1984. The agency's records show an increase in leasing of federal acres—up to more than 2 million acres in fiscal year (FY) 2011, from less than 1.4 million acres in FY 2010. The number of leases also increased, to 2,188 in FY 2011 from 1,308 in FY 2010.
Further, oil and gas companies still have a large number of unused drilling permits—the "green light" to start a well. In June of 2010 BLM reported more than 7,000 approved but unused federal drilling permits—the data released Jan. 5 shows that the industry continues to acquire permits they are not using.  In FY 2010, 1,400 wells were drilled despite more than 4,000 drilling permits issued—in FY 2011 that number went to 3,260 wells drilled while 4,244 were issued.
"The bottom line is that the industry is making billions of dollars and has enough leases and permits to produce record amounts of natural gas from our federal lands. They are sitting on tens of millions of acres of unused federal leases and thousands of unused federal drilling permits. We can continue to permit oil and gas development in a responsible manner that also safeguards our wild places," said Nada Culver, senior director of agency policy.
For more information, click here.
EcoWatch Daily Newsletter