Natural Gas a Bridge to Nowhere, Study Finds
Sep. 25, 2014 10:31AM EST
Climate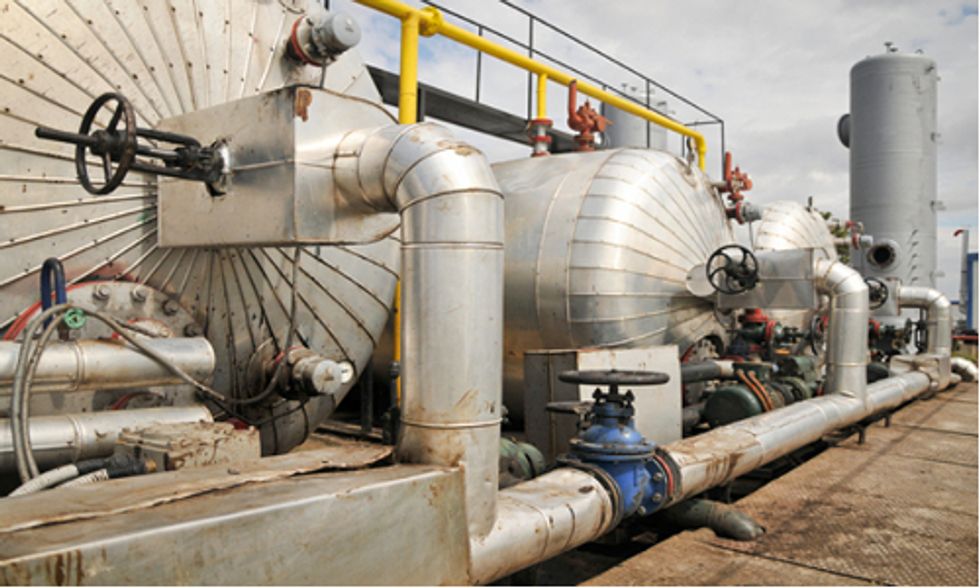 A study published today in the journal Environmental Research Letters found that switching from coal to natural gas would not significantly lower the greenhouse gas emissions that drive climate change.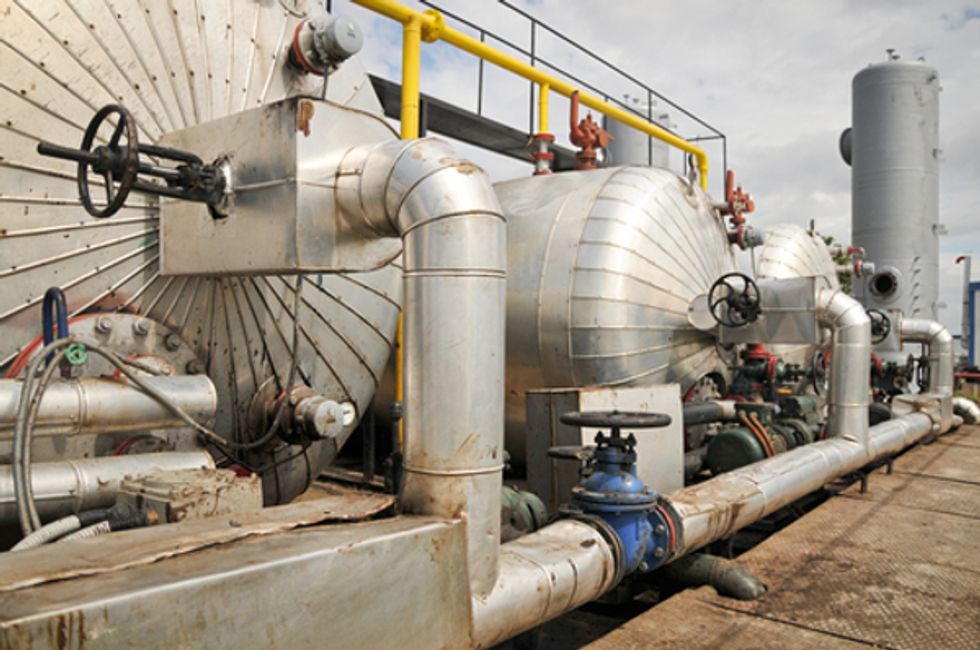 Photo credit: Shutterstock
"That's chiefly because the shift would delay the deployment and cost-competitiveness of renewable electricity technologies for making electricity," concluded the three researchers from the University of California Irvine, Stanford University and Seattle-based nonprofit Net Zero.
"Increased use of natural gas has been promoted as a means of decarbonizing the U.S. power sector, because of superior generator efficiency and lower CO2 emissions per unit of electricity than coal," said the study. "We model the effect of different gas supplies on the U.S. power sector and greenhouse gas (GHG) emissions. Across a range of climate policies, we find that abundant natural gas decreases use of both coal and renewable energy technologies in the future."
The study found that, without a climate policy, electricity use would increase as the natural gas supply increased and cost dropped, canceling out the benefits of lower carbon emissions, even if methane leakage from natural gas exploration—itself a potent greenhouse gas—were near zero. It also found that the low cost of natural gas would discourage and delay development and deployment of clean energy technologies. The research team looked at outcomes with no climate policy, a moderate carbon tax of $25 per ton and a strict carbon cap that reduces carbon dioxide emissions 83 percent over 2005 levels by 2050, as well as with renewable energy standards. 
"Our results suggest that without strong limits on GHG emissions or policies that explicitly encourage renewable electricity, abundant natural gas may actually slow the process of decarbonization, primarily by delaying deployment of renewable energy technologies," the researchers said.
According to the study, coal provides 41 percent of power in the U.S. Natural gas-fired plants emit 57 percent less Co2 per kilowatt hour than coal-fired plants.
"The potential for natural gas to reduce U.S. emissions has become increasingly salient as innovations in hydraulic fracturing technology have dramatically increased domestic supplies of gas, and as proposed federal regulations on CO2 emissions from stationary sources are projected to increase the substitution of natural gas for coal," said the study. "Although the finding that natural gas alone will not significantly reduce CO2 emissions is consistent with previous reports, we believe the important implications for climate-energy policy are nonetheless not widely appreciated."
"Cutting greenhouse gas emissions by burning natural gas is like dieting by eating reduced-fat cookies," said Steven Davis, one of the researchers."It may be better than eating full-fat cookies, but if you really want to lose weight, you probably need to avoid cookies altogether."
"Natural gas has been presented as a bridge to a low-carbon future, but what we see is that it's actually a major detour," said Christine Shearer, another member of the research team. "We find that the only effective paths to reducing greenhouse gases are a regulatory cap or a carbon tax."
YOU MIGHT ALSO LIKE
Ohio State Researchers Show How Renewable Energy Standards Reduce Carbon Emissions
How Close is the World to $1 Trillion in Renewable Energy Investments?
50 Dirtiest U.S. Power Plants Huge Contributor to Carbon Emissions
EcoWatch Daily Newsletter