NATO: Climate Change Is Significant Security Threat and 'Its Bite Is Already Being Felt'
Oct. 12, 2015 11:31AM EST
Climate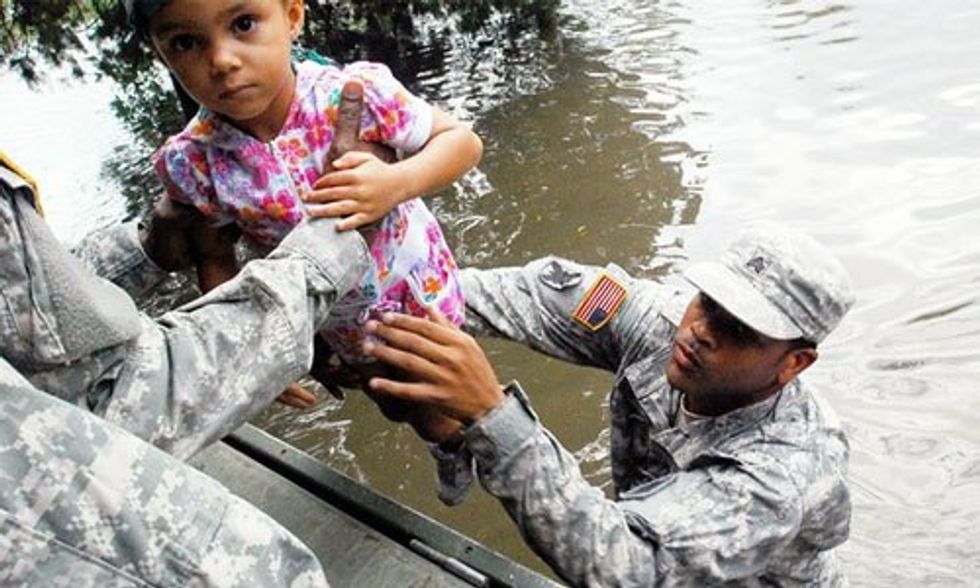 Faced with the mounting security threat of climate change, senior representatives from NATO states are adding their voice to the growing call for action ahead of the UN climate talks in Paris this December.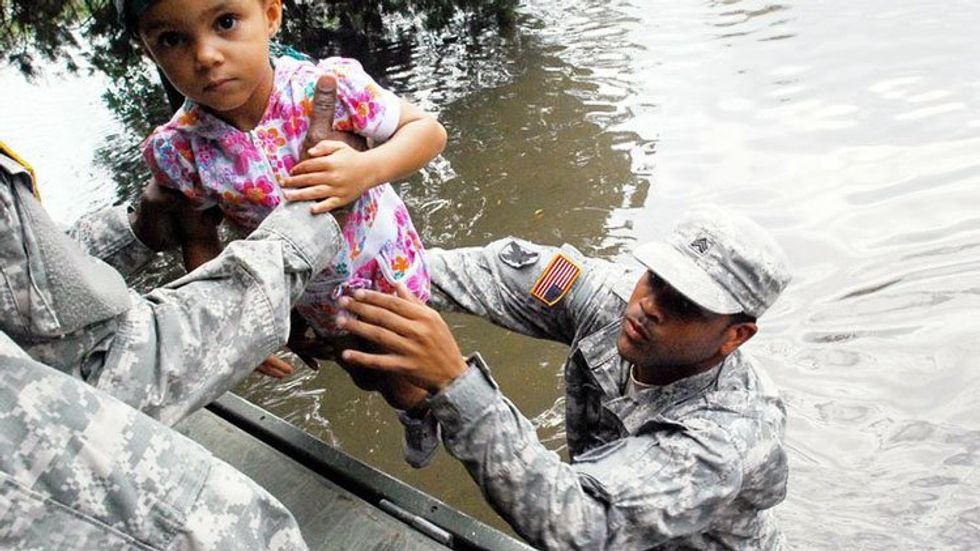 The latest call from NATO reflects a growing understanding of the risks posed by our changing climate. Photo Credit: Creative Commons / U.S. Army
In a resolution set to be approved by the NATO Parliamentary Assembly today, 250 senior members of parliament from member states warn that climate change is a significant security threat and "its bite is already being felt."
French Parliamentarian Philippe Vitel and the NATO Parliamentary Assembly's special rapporteur of the Science and Technology Committee said:
"If the world wants to stop irreversible damage to the planet, all governments must agree in Paris to clear, fair and ambitious targets to reduce emissions … The security of alliance members is at stake, climate change is increasing the risk of violent conflict by exacerbating known sources of conflict, like poverty and economic shocks. The time to act is now."
Climate risks represent "threat multipliers," as rising temperatures and changing rainfall patterns increase competition for food and water supplies, change migration patterns and refugee flows and threaten public health.
They also exacerbate existing social tensions, in turn "increasing the risk of violent conflict." For example, mounting evidence shows the role drought and food insecurity played in the 2011 Arab Spring and the continued conflict in Syria.
Rear Admiral Neil Morisetti said:
"Addressing the pressing security challenges NATO is facing today, especially around the southern and eastern flanks of the alliance, must be the immediate priority. But, at the same time, to be an effective security organization there needs to be an eye to future threats. Amongst these threats is the impact of a changing climate, including the risks posed to geopolitical stability and global wellbeing."
Today's resolution calls on NATO to increase its own consultations on climate change and examine how security strategies can take such risks into account.
It urges NATO governments to enhance planning for climate risks; make a greater commitment to green defense policies and intensify co-operation with partners in the Arctic, Middle East, North Africa, Central Asia and other regions particularly vulnerable to the impacts of climate change.
Lieutenant General Tariq Waseem Ghazi, a member of the Global Military Advisory Council on Climate Change and former defense secretary of Pakistan said:
"Growing competition for natural resources, heightened migration pressures, erratic water and food availability and increasingly frequent natural disasters are just a few of the ways that humanitarian impact from climate change is transforming the security agenda. Exacerbating conflict, changing livelihoods and forcing people into poverty, its bite is already being felt. It is imperative that we see a strong, coordinated response across borders."
The latest call from NATO reflects a growing understanding of the risks posed by our changing climate.
UK and U.S. military officials have long integrated climate threats into security planning and earlier this year, G7 foreign ministers also recognized that climate change "poses a threat to the environment, to global security and economic prosperity."
Today's NATO resolution carries a clear message for governments: "Clear, fair and ambitious" emissions targets are vital to tackling climate risks.
It represents a strong call for governments to back an "ambitious" global climate agreement, that keeps "the rise in global average temperature to below 1.5C or 2C above preindustrial levels" and includes "regular reviews to encourage states to raise their ambitions."
Lord Jopling, vice president of the NATO Parliamentary Assembly and former UK minister of Agriculture, Fisheries and Food said:
"We need legally binding rules with regular reviews to encourage states to raise their ambitions. Far too often, governments promise grand commitments, but when you examine them later, very little is done about it."
The call from the security world adds growing weight to the global chorus of voices from all walks of life demanding strong climate action ahead of the UN climate talks to be held in Paris this December.
YOU MIGHT ALSO LIKE
Jared Leto Takes You on a 360º Virtual Tour to See First-Hand Effects of Climate Change
California Governor Signs Ambitious Climate Change Bill Forcing Public Pensions to Divest From Coal
Cities Hold the Key to Ensuring a Climate Safe World
Bloomberg Analysis: It Has Never Made Less Sense to Build Fossil Fuel Power Plants
EcoWatch Daily Newsletter