This website uses cookies to ensure you get the best experience while browsing it. By clicking 'Got It' you're accepting these terms.
Native Americans Launch 'Love Water Not Oil' Ride To Protest Fracking Pipeline
Aug. 19, 2014 11:18AM EST
Winona LaDuke, executive director of Native environmental group Honor the Earth, launched the "Love Water Not Oil" horse ride this week to draw attention to the group's continued opposition to the Enbridge Sandpiper pipeline. It would carry fracked oil from North Dakota's Bakken shale oil fields through the Sandy Lake and Rice Lake watersheds in northern Minnesota. The area is not only rich in recreational fishing facilities but it is also home to vast fields of wild rice or manoomim, a Native American staple.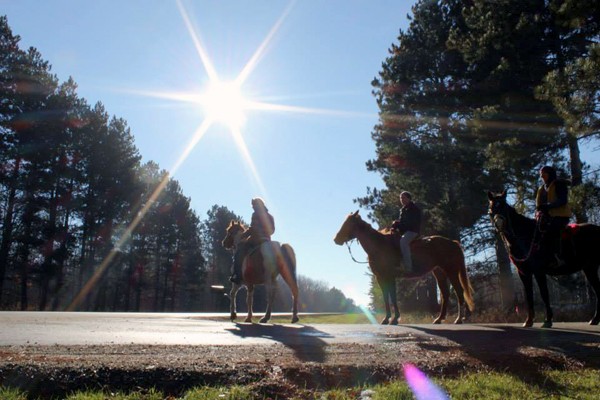 The ride began at Rice Lake on Aug. 18 and concludes at Big Bear Landing on the White Lake Reservation on Rice Lake on Aug. 27, where there will be a powwow and gathering. During the ride, which anyone is free to join, the group plans to raise awareness of the pipeline and its impact on both surrounding Native communities and local landowners.
The group says:
This is the only land that the Anishinaabe know, and we know that this land is good land, and this water is our lifeblood. One-fifth of the world's fresh surface water supply lies here, and it is worth protecting. Our wild rice beds, lakes and rivers are precious—and our regional fisheries generate $7.2 billion annually and support 49,000 jobs. The tourism economy of northern Minnesota represents $11.9 billion in gross sales (or 240,000 jobs).
Honor the Earth asserts that a single leak could spew up to 20,000 gallons of fracked oil per minute.
"This would cause irreparable damage to an extremely biodiverse and intact ecosystem," said LaDuke. "Enbridge chose a bad path. The people of Minnesota love their water more than oil and they are standing up against the pipeline."
The group points to another spill caused by the Enbridge Corporation, the same company proposing the Sandpiper project. In July 2010, a pipeline break dumped 1.5 million gallons of tar sands crude oil into the Kalamazoo River system in Michigan, causing the largest inland oil spill in U.S. history and one of the costliest. That spill still has not been completely cleaned up.
"For us on the White Earth reservation in northwestern Minnesota, it is the Sandpiper which threatens our community and our way of life," said Honor the Earth. "The Sandpiper line of fracked oil will cross pristine ecosystems and facilitate the creation of a national sacrifice area in western North Dakota. This land and this water are precious, and they are endangered."
Partnering for the "Love Water Not Oil" tour is  oil and gas analyst Shane Davis of Colorado's Fractivist.org, who has been documenting the fracking industry there.
"Fracked oil is a last-ditch effort and poses a significant radioactive threat to the environment and human health," he said.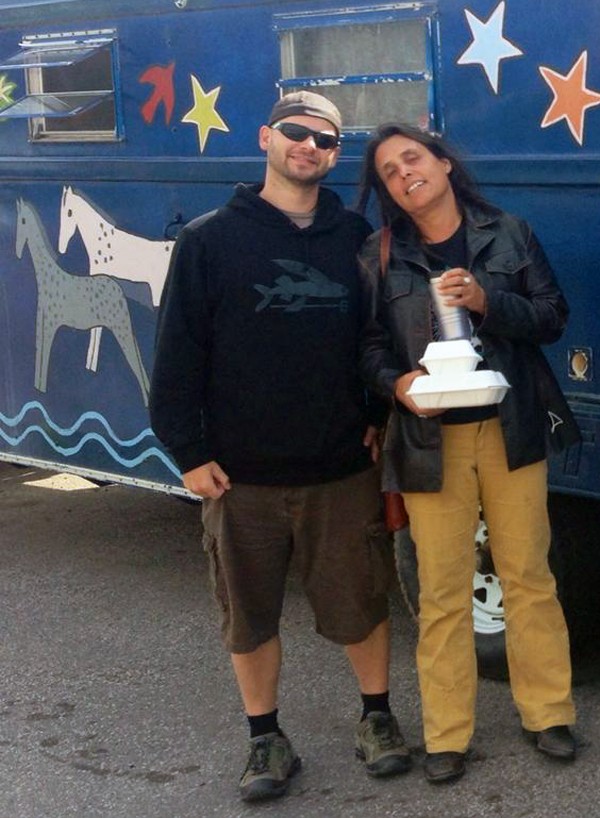 YOU ALSO MIGHT LIKE
Kalamazoo Tar Sands Oil Spill Anniversary Sparks Actions Nationwide
North Dakota Fails to Disclose Hundreds of Oil Spills to the Public
Pipeline Spews 20,600 Barrels of Fracked Oil Amidst Government Shutdown
KarinaKnyspel / iStock / Getty Images
2018 saw a number of studies pointing to the outsized climate impact of meat consumption. Beef has long been singled out as particularly unsustainable: Cows both release the greenhouse gas methane into the atmosphere because of their digestive processes and require a lot of land area to raise. But for those unwilling to give up the taste and texture of a steak or burger, could lab-grown meat be a climate-friendly alternative? In a first-of-its-kind study, researchers from the Oxford Martin School set out to answer that question.
Three scissor-tailed flycatcher fledglings in a mesquite tree in Texas. Texas Eagle / CC BY-NC 2.0
By Gary Paul Nabhan
President Trump has declared a national emergency to fund a wall along our nation's southern border. The border wall issue has bitterly divided people across the U.S., becoming a vivid symbol of political deadlock.
PeopleImages / E+ / Getty Images
By Daniel Ross
Hurricane Florence, which battered the U.S. East Coast last September, left a trail of ruin and destruction estimated to cost between $17 billion and $22 billion. Some of the damage was all too visible—smashed homes and livelihoods. But other damage was less so, like the long-term environmental impacts in North Carolina from hog waste that spilled out over large open-air lagoons saturated in the rains.
Hog waste can contain potentially dangerous pathogens, pharmaceuticals and chemicals. According to the state's Department of Environmental Quality, as of early October nearly 100 such lagoons were damaged, breached or were very close to being so, the effluent from which can seep into waterways and drinking water supplies.
This picture taken on May 21, 2018 shows discarded climbing equipment and rubbish scattered around Camp 4 of Mount Everest. Decades of commercial mountaineering have turned Mount Everest into the world's highest rubbish dump as an increasing number of big-spending climbers pay little attention to the ugly footprint they leave behind. DOMA SHERPA / AFP / Getty Images
China has closed its Everest base camp to tourists because of a buildup of trash on the world's tallest mountain.