Nation's First Electric Bus Picks Up California Students
Mar. 07, 2014 10:04AM EST
Business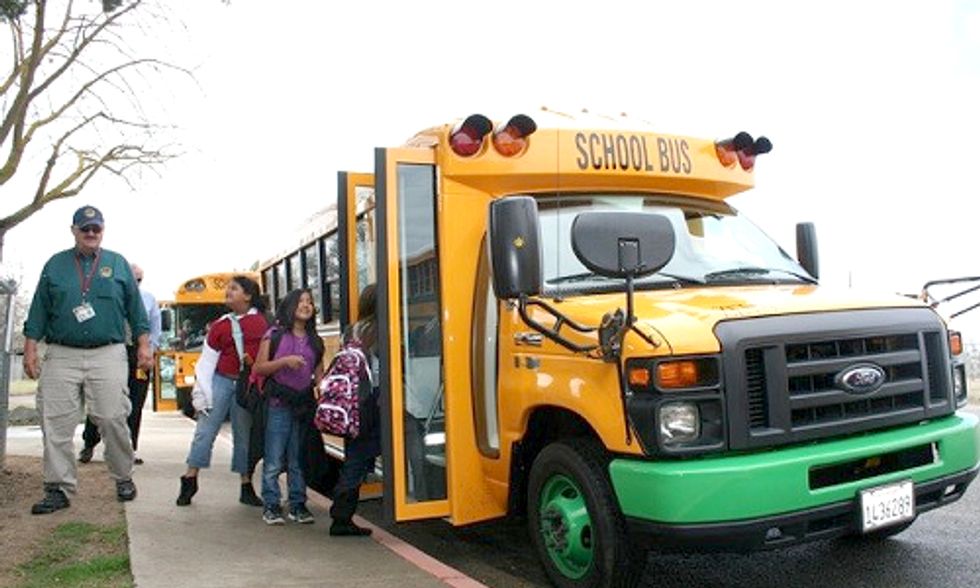 A California school district can call itself a pioneer after becoming the first in the nation to use an electric school bus.
The Kings Canyon Unified School District (KCUSD) began picking up students last week in an electric bus from Trans Tech Bus that features an electric powertrain developed by Motiv Power Systems. The district has ordered four electric buses, and each could save the district more than $10,000 per year in fuel and maintenance costs.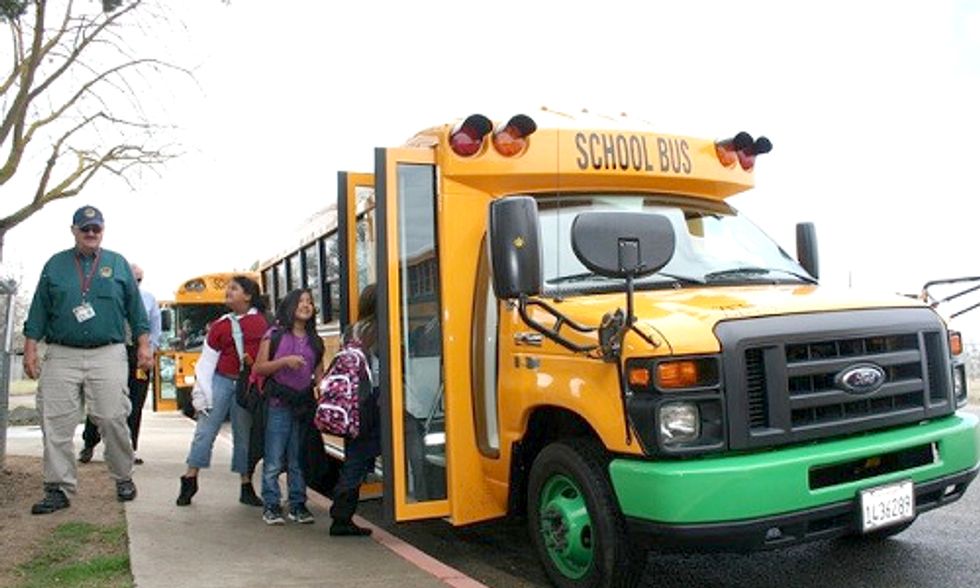 "KCUSD has taken major strides to reduce diesel particulate emissions by as much as 85 percent" said Jason Flores, transportation director for KCUSD. "Going electric with these new green school buses is just one more important step in KCUSD's ongoing portfolio of measures to protect our children, serve our community and be good stewards of our environment. We hope other school districts will follow our lead to protect children from diesel particulates and protect themselves from rising diesel costs."
Dubbed the SST-e, Trans Tech debuted the bus back in October. Motiv says its electric powertrain control system is the only solution to make medium and heavy-duty vehicles all-electric using a variety of commercial batteries and motors. The system can be installed on the company's E450 chassis as a modification that enables minimal changes between the fossil fuel and electric versions of the buses.
"In this way, we are answering the call of the transportation industry to build reliable [electric vehicles] that fit seamlessly into the existing truck and bus manufacturing and service infrastructure," said Jim Castelaz, founder and CEO of Motiv Power Systems. "We are absolutely thrilled to see this school bus transporting students without exposing them to diesel exhaust.
"I hope that by the time my daughter is old enough to go to school clean, zero-emission school buses like this one will be the industry standard."
The SST-e school bus can have either 80- or 100-mile range options and can hold 18 to 25 students, along with a wheelchair lift and configurable track seating for up to 3 wheelchairs. The buses can be 50-percent charged in less than an hour. They also come with telemetry systems, which produce real-time route data and preventive maintenance reports to fleet managers.
The first SST-e buses are partially funded by the California Air Resources Board's Air Quality Improvement Program (AQIP). The district also received funding from the Hybrid and Zero-Emission Truck and Bus Voucher Incentive Project. That funding is available for any California school district to offset the cost of zero-emission buses.
Combining the fuel savings with vehicle financing could bring the cost of an electric bus below the amount of a typical school bus, according to Motiv.
Visit EcoWatch's TRANSPORTATION page for more related news on this topic.

EcoWatch Daily Newsletter
Recent Stories from EcoWatch