National Parks Lead the Way in Eliminating Plastic Water Bottles
Mar. 18, 2014 10:38AM EST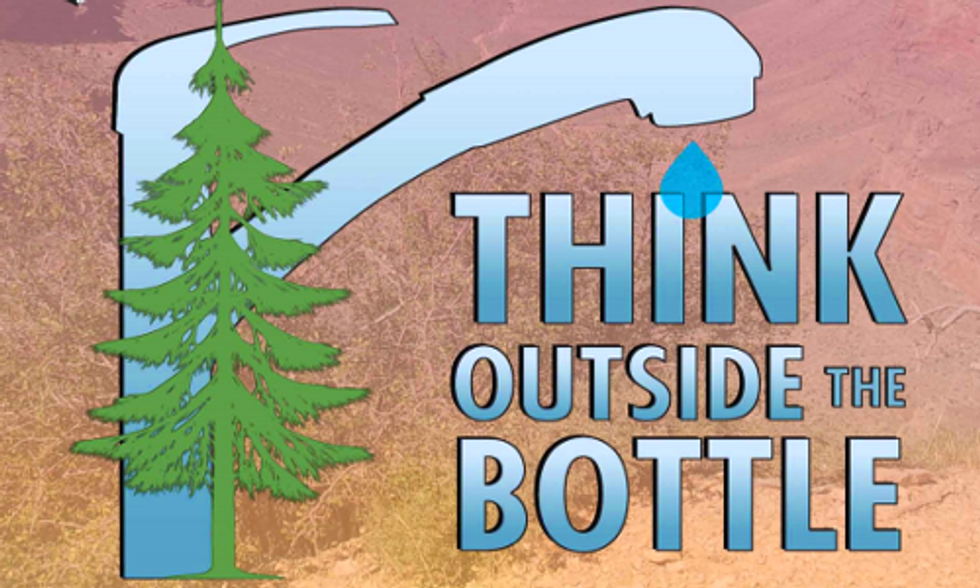 By Erin Diaz
From Hawaii to Arizona, national parks are leading the way to protect our two most precious natural resources: our environment and our public water. With the grassroots support of tens of thousands of people across the country—from students to Corporate Accountability International members and people concerned about the environmental impact of bottled-water waste—parks across the country are ending the sale of bottled water, building momentum toward a day when all of our national parks will Think Outside the Bottle.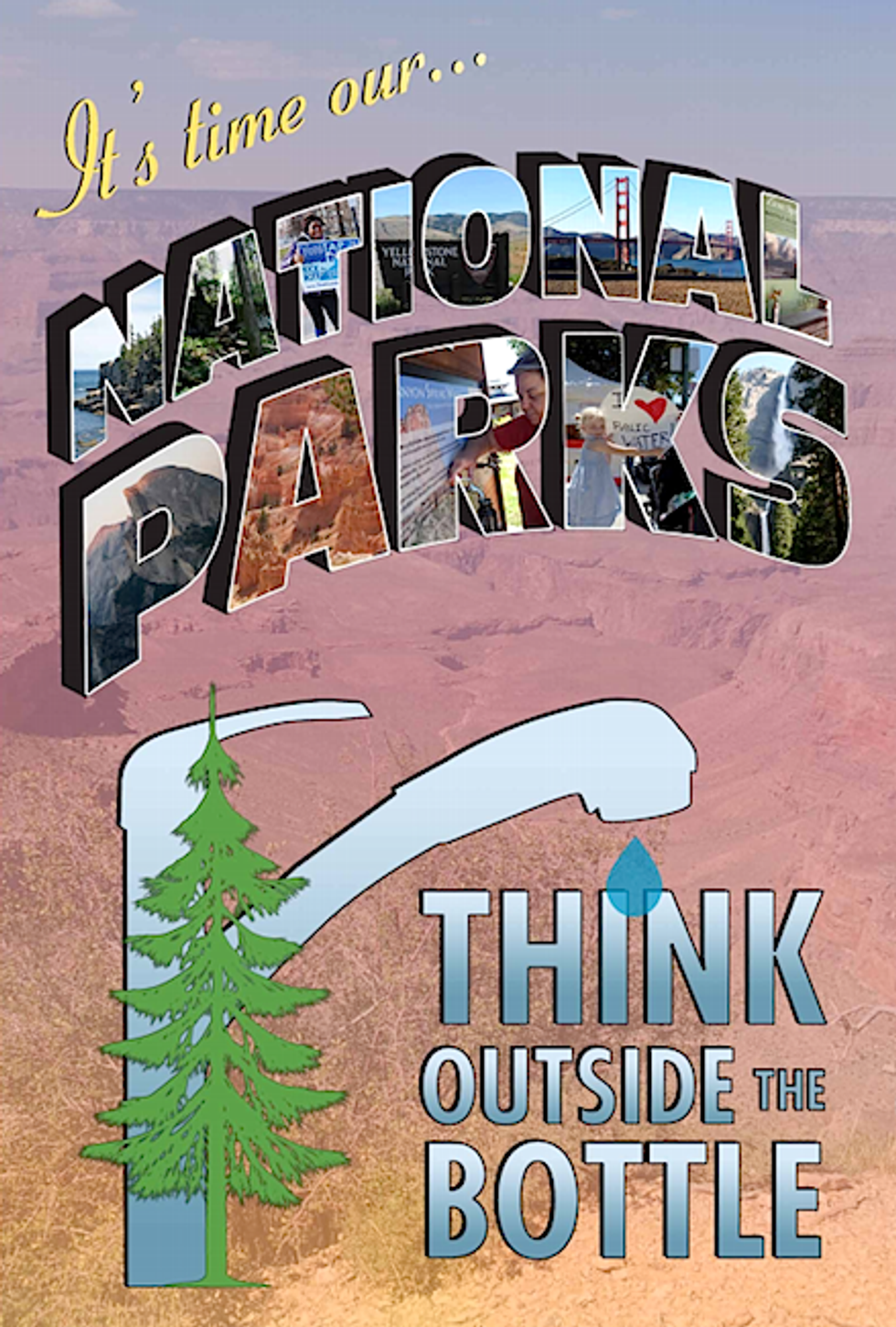 The environmental impact of bottled water is clear: manufacturing, transporting and disposing of plastic bottles each year leaves a staggering carbon footprint, not to mention the mountains of waste littering our waterways and trails. The National Park Service has a goal of diverting 50 percent of its municipal waste from landfills by 2015, but says that this goal "needs focus." That's why we're working with parks across the system to go bottled water free, eliminating one of the biggest sources of waste in our parks. 
To date, at least 14 national parks and units have taken the visionary step to stop selling bottled water—and are being recognized for their work to steward our most pristine places and champion our most essential resource: tap water. 
Timpanogos Cave National Monument and Zion National Park have been rewarded by the National Park Service for their leadership in getting rid of bottled water, receiving the prestigious Environment Achievement Award. And on the heels of the Grand Canyon's landmark victory in bucking the bottle, recently Golden Gate National Recreation Area installed its first hydration station. 
Going bottled water free is a part of the National Park Service's plan to serve as a worldwide model of sustainability. As stated by David Uberuaga, superintendent of Grand Canyon National Park: "Eliminating the sale of water in disposable packaging within Grand Canyon National Park is in the best interests of both park resources and park visitors … [and it has] helped clear a trail for fellow parks to follow."
Here's just a snapshot of the successes our parks are having: the Grand Canyon and Zion installed refilling stations, worked with their concessionaires to eliminate bottled water and developed public education signage to magnify their impact beyond park borders. Both parks have made significant strides in reducing waste and environmental impact, with Zion keeping an estimated 5,000 pounds of plastic out of the park waste stream each year. And other parks are looking to follow suit. 
Nature lovers across the country are celebrating their support of our nation's most pristine places. Last summer, Corporate Accountability International members led more than 25 bottled-water-free hikes to national parks, from Maine to California, to urge park superintendents to Think Outside the Bottle.
Together, we are making tremendous progress to relegate bottled water to the history books: to protect the environment and safeguard the tap for years to come. Sign the petition calling on the National Park Service to follow the lead of Grand Canyon and others and go bottled water free.
14 of the forward-thinking national parks that have eliminated the sale of bottled water to Think Outside the Bottle:
Grand Canyon National Park, AZ
Zion National Park, UT
Saguaro National Park, AZ
Arches National Park, UT
Canyonlands National Park, UT
Hawaii Volcanoes National Park, HI
Timpanogos Cave National Monument, UT
Little Bighorn National Monument, MT
Grant-Kohrs Ranch National Historic Site, MT
El Morro National Monument, Puerto Rico
El Malpais National Monument, NM
Dinosaur National Monument, CO
Big Thicket National Preserve, TX
Aztec Ruins National Monument, NM
Visit EcoWatch's BIODIVERSITY and WATER page for more related news on this topic.

EcoWatch Daily Newsletter
Related Articles from EcoWatch