National Consortium Eyes 20,000 Solar School Installations by 2020
Apr. 06, 2014 09:00AM EST
Business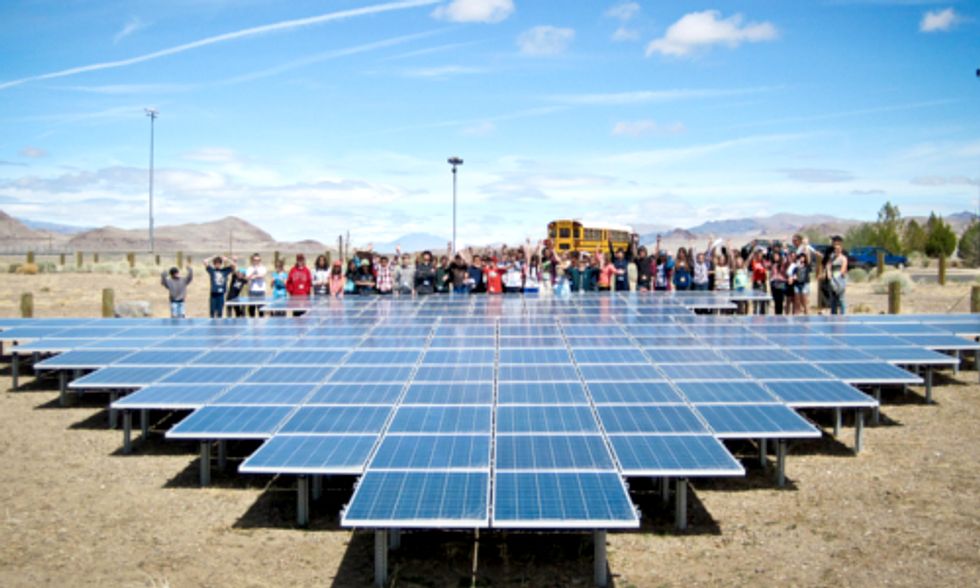 A group you may have never heard of before has big plans for our education system.
They won't have anything to do with curriculum, but their ideas will keep renewable power flowing at schools across the country for years to come.
The three-day National Science Teachers Association conference began Thursday with the announcement of a newly formed group, The National Solar Schools Consortium. Its primary goal? Performing 20,000 solar installations on schools around the nation by 2020.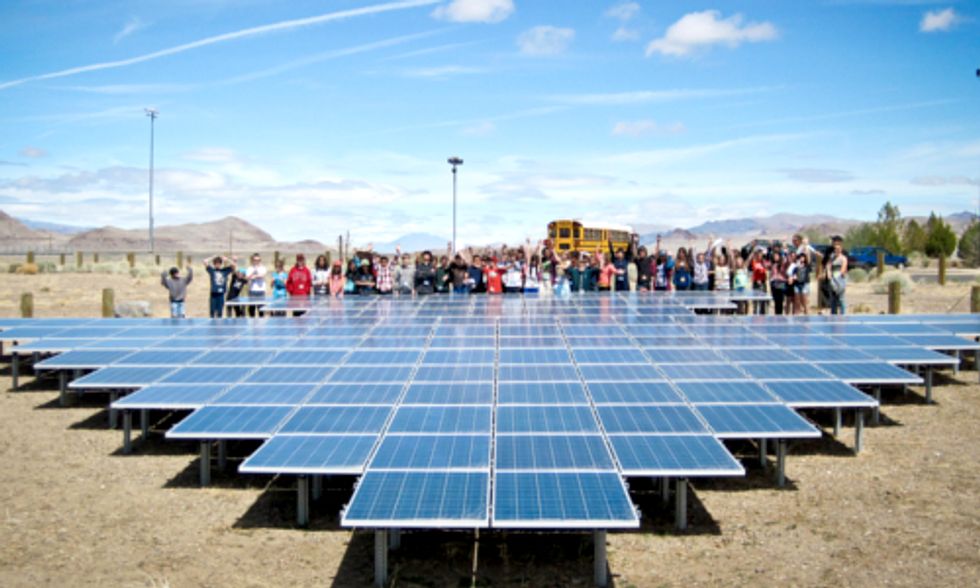 "More and more schools across the country are discovering the benefits of going solar," said Rhone Resch, president and CEO of the Solar Energy Industries Association (SEIA). "Today, solar is the fastest-growing source of renewable energy in America, creating thousands of new jobs, pumping billions of dollars into the U.S. economy and helping to reduce pollution.
"For schools, solar can provide a curriculum where science, economics and the environment all intersect. SEIA is honored to be part of the National Solar Schools Consortium."
The consortium consists of 14 member organizations, including SEIA, Mosaic, SolSolution and the Natural Resources Defense Council. It is led by The Brian D. Robertson Memorial Solar Schools Fund and The Solar Foundation.
The group's other goals are just as lofty. Its members want 200 more school districts to establish solar schools initiatives and wants to add 2,000 member organizations.
"It's estimated that thousands of schools across America have already installed solar panels—but tens of thousands of others are still tethered to fossil fuels," said Prof. Sharon Dannels, chair of the Educational Leadership Department at the GW Graduate School of Education and Human Development. "According to a recent study of California schools, an average-sized 313 kilowatt solar system prevents the emission of an estimated 200 pounds of smog-forming pollution a year."
Consortium members had the chance to educate teachers and administrators during the Boston conference, as well as listen to and address their questions regarding solar energy.
Those teachers and administrators were encouraged to visit the consortium's website to fill out a form to express their needs in terms of bringing solar energy to their school. Those who weren't at the conference are encouraged to do the same.
——–
YOU ALSO MIGHT LIKE
Crowdfunding Campaign Helps Schools Go Solar
Crowdfunding Campaign Raises $54,000 to Help Schools Go Solar
Company Launches Foundation to Bring Solar Energy to Schools Without Electricity
——–
EcoWatch Daily Newsletter
Related Articles from EcoWatch