NASDAQ Salutes the Work of Waterkeeper Alliance and Robert F. Kennedy, Jr.
Oct. 17, 2012 07:57PM EST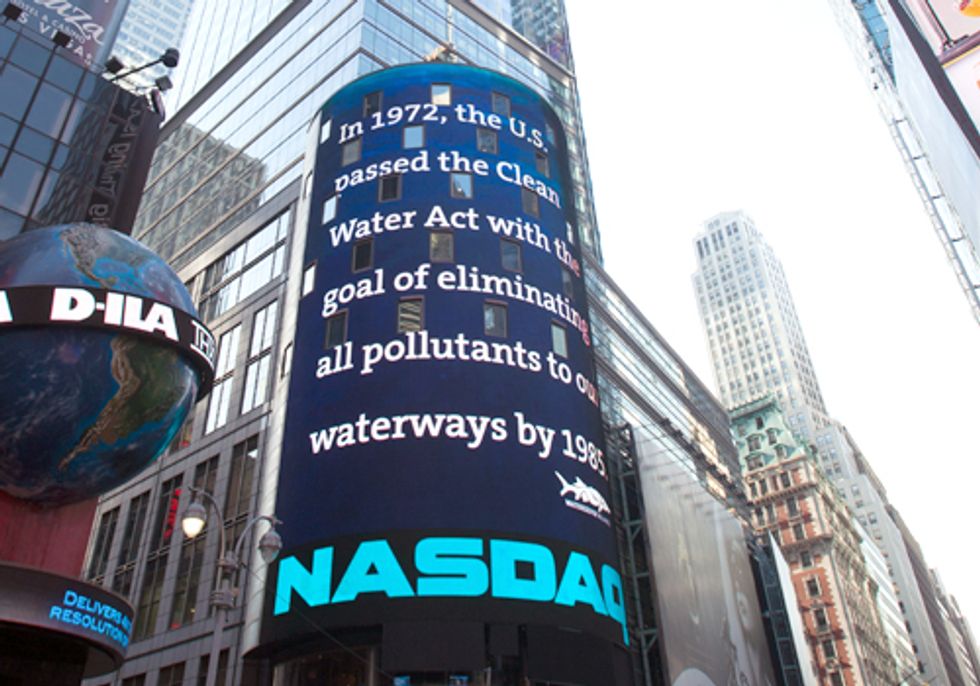 Celebrating the 40th anniversary of the Clean Water Act, Waterkeeper Alliance and its President Robert F. Kennedy Jr. were saluted by NASDAQ today on its outdoor tower in Times Square in New York City.
"NASDAQ has become a welcoming home to cleantech and green tech stocks that are part of the revolution by 'new energy insurgents' challenging the 'old energy incumbents' for marketplace control," said Kennedy. "Waterkeeper is proud of our association with NASDAQ."
"We thank NASDAQ and are thrilled to highlight the Clean Water Act and our Waterkeepers' work at 'the crossroads of the world' where more than 1.5 million people pass daily. It is a tremendous opportunity to remind people of their right to swimmable, drinkable, fishable waters," said Marc Yaggi, executive director of Waterkeeper Alliance.
The Waterkeeper PSA will run periodically throughout today and tomorrow.
Watch the video below to see the PSA:
EcoWatch Daily Newsletter