NASA: Melting Ice Sheets Is Changing How the Earth Rotates
Apr. 11, 2016 08:48AM EST
Climate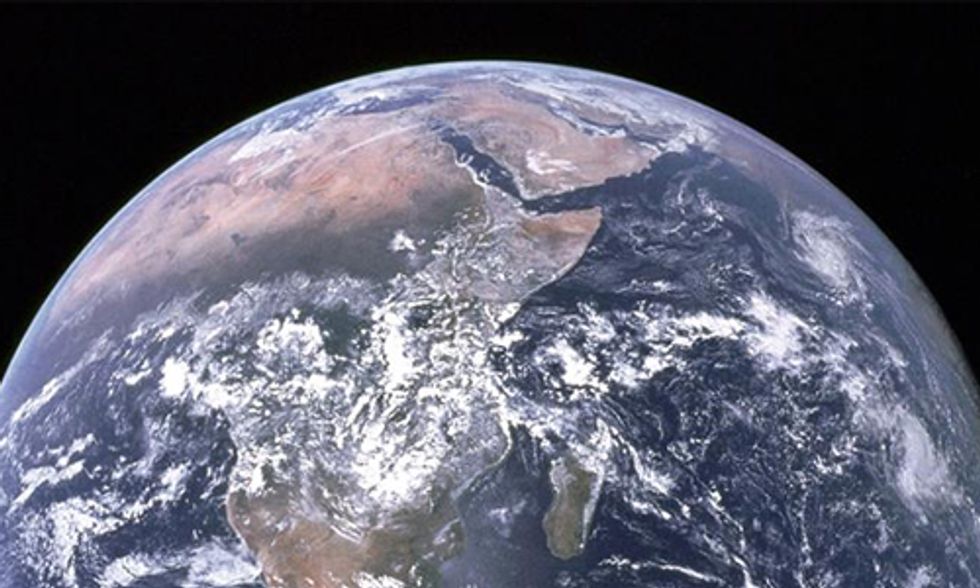 Driven by dwindling polar ice, climate change is actually changing the way the Earth spins, new research shows. Melting ice sheets are contributing to the change in polar motion, a term scientists use to describe the "periodic wobble and drift of the poles."
Climate change is actually changing the way the earth spins, new research shows. NASA / Wikimedia Commons
A researcher at NASA's Jet Propulsion Laboratory said there has been a "dramatic shift" since 2000 and while not seen as dangerous, this shift is "due to climate change, without a doubt." Greenland and Antarctica combined are losing more than 400 billion tons of ice per year and smaller glaciers around the world are also losing mass, contributing to the shift.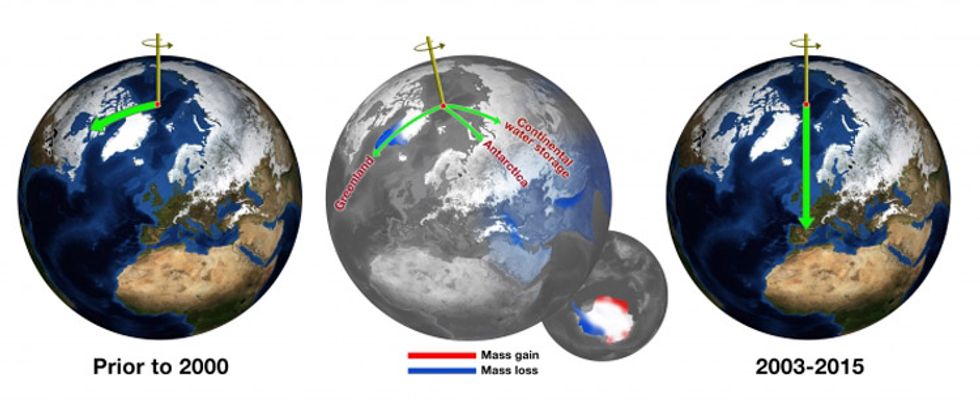 Before 2000, Earth's spin axis was drifting toward Canada (left globe). Climate change-driven ice loss in Greenland, Antarctica and elsewhere is pulling the direction of drift eastward.NASA Jet Propulsion Laboratory
Watch here:
For a deeper dive: Washington Post, Climate Central, The Guardian, Christian Science Monitor, AP
For more climate change and clean energy news, you can follow Climate Nexus on Twitter and Facebook, and sign up for daily Hot News.
YOU MIGHT ALSO LIKE
Judge Denies Motions by Fossil Fuel Industry and Federal Government in Landmark Climate Change Case
Bill McKibben: It's Time to Break Free From Fossil Fuels
Melting of Arctic Sea Ice Already Setting Records in 2016
5 Island Nations That Could Completely Dry Up This Month
EcoWatch Daily Newsletter
Recent Stories from EcoWatch