NASA: Freakishly Fast Asteroid Will Scream Past Earth on Halloween
Oct. 22, 2015 11:32AM EST
Science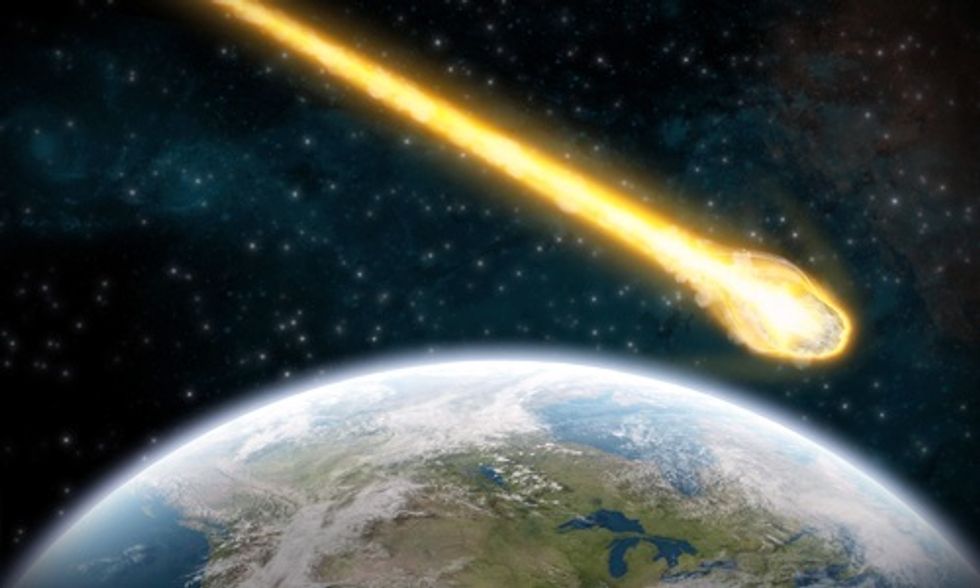 Fans of Halloween should already be excited about the holiday this year, thanks to the extra hour provided by the end of Daylight Savings Time on Nov. 1. But now there's another thrill on the horizon that might make this Halloween the spookiest yet: an asteroid screaming past Earth.
Nasa predict near-miss with asteroid on Halloween https://t.co/nuRRUPdyV2 https://t.co/hLLcEJuQmq

— The Telegraph (@The Telegraph)1445278448.0
Dig out your telescopes because asteroid 2015 TB145, as its known, will make the closest approach of any asteroid in a decade and will be the biggest known object to pass so closely to the Earth until 2027, according to NASA's Jet Propulsion Laboratory. Of course, "known object" is crucial here. NASA didn't discover this asteroid until Oct. 10, the same day that "asteroid 2000 FL 10, which had some people crying doom, missed Earth by 15 million miles," says CNN.
This one will miss us by just 300,000 miles (slightly farther away than the moon), and it's a good thing it will be missing us. The asteroid is estimated to be between 918 to 2,034 feet in diameter and traveling at 78,000 mph, according to NASA. "By comparison, the meteorite that exploded in the sky over Chelyabinsk, Russia, in 2013 was about 20 meters wide."
Even though it is massive and coming (relatively) close to us, you still might need a big telescope to see it a. The asteroid "could reach 10th magnitude before sunrise on October 31 for observers in North America, but it will be close to the waning gibbous Moon and probably challenging to see with small telescopes," cautions NASA. "The asteroid will be in Taurus at the time of closest approach. After closest approach 2015 TB145 will be a daytime object and too close to the Sun to observe with optical telescopes."
Still, the agency is excited about the impending asteroid. "The flyby presents a truly outstanding scientific opportunity to study the physical properties of this object," says NASA. Another asteroid, 2009 FD, will pass by Earth on Oct. 29 but will be comparatively much farther away at about 4 million miles from Earth.
If all of this talk is making you nervous, fear not. "All known Potentially Hazardous Asteroids have less than a 0.01 percent chance of impacting Earth in the next 100 years," NASA reported back in August. Yes, NASA only discovered this asteroid a mere ten eleven days ago, but "NASA scientist Davide Farnocchia says there's absolutely no chance that 2015 TB145 will ruin your trick-or-treating plans," according to The Verge.
So go on and enjoy that extra hour you'll get on Halloween and hey, maybe you'll even see an asteroid blazing past the Earth, too.
YOU MIGHT ALSO LIKE
3 Companies Say 'No' to GMO Arctic Apples
4 Ways to Determine if Your Nutritional Supplement Is Healthy for You
World's First Smart Microhabitat Grows Just About Anything
Scuba Divers' Haunting Photos Show Devastating Impact of Ocean Trash on Marine Life
EcoWatch Daily Newsletter