This website uses cookies to ensure you get the best experience while browsing it. By clicking 'Got It' you're accepting these terms.
Naomi Klein: Tony Abbott Is a Climate Change 'Villain'
Aug. 18, 2015 09:00AM EST
Climate
In a pair of interviews given ahead of her upcoming visit to Australia, author and activist Naomi Klein branded Prime Minister Tony Abbott as a climate change "villain" and said that Canadians and Australians can relate because they are both run by governments bent on destroying the planet.
"In Canada I can't tell where the oil industry ends and the government begins and in Australia the same is true when it comes to coal," she told Guardian Australia in an interview published Sunday.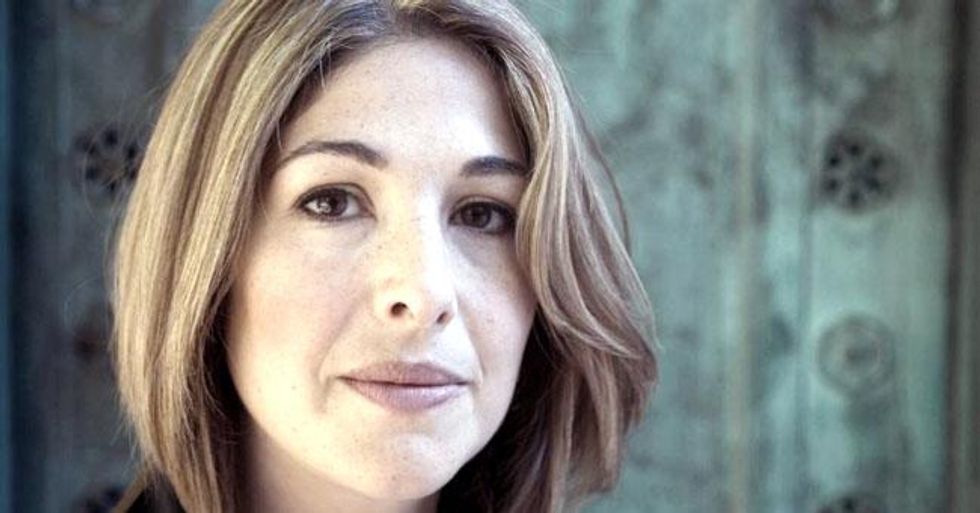 Author and activist Naomi Klein will be making her first trip to Australia in 14 years to speak at the Melbourne Writers Festival on Aug. 29 and Aug. 30 before headlining Sydney's Festival of Dangerous Ideas on Sept. 5. Photo credit: Naomiklein.org
Klein will be making her first trip to Australia in 14 years to speak at the Melbourne Writers Festival on Aug. 29 and Aug. 30 before headlining Sydney's Festival of Dangerous Ideas on Sept. 5.
Both the governments of Australia and Canada have been lambasted by environmentalists for being distinctly pro-fossil fuel amid ever-increasing awareness about the dangers of carbon emissions. With the upcoming Canadian elections, Klein says there is hope that things will change in her country. "If that happens, Australia will be isolated as a climate villain," she said.
She added that Abbott's climate record is "particularly shocking" given that "Australia is very much on the frontline of climate change. Also, being a Pacific nation, your closest neighbors are facing a truly existential threat. So I find it even more shocking that Australia is a hotbed of climate denial."
Her comments come just one week after Abbott unveiled his plan to reduce carbon emissions 26-28 percent by 2030 from 2005 levels, which many blasted as being insufficient to reach the 2°C warming threshold.
Klein further expanded on this idea in an interview with Australia's Fairfax Media published Monday, providing a glimpse of the themes she expects to touch upon during her speaking trip.
Climate denial, she said, is pervasive in English-speaking countries such as Australia, Canada, the U.S. and the UK because of a "colonial settler mentality."
"Countries founded on a powerful frontier mentality have this idea of limitless nature than can be endlessly extracted," she said. "Climate change is threatening to that because there are limits and you have to respect those limits. Where that frontier narrative is strongest is where denialism is strongest."
.@NaomiAKlein calls Australia a "hotbed of climate denial" http://t.co/laNqDHm2OQpic.twitter.com/RPvBDwFkyG

— Greenpeace (@Greenpeace) August 17, 2015
In her recently published book This Changes Everything, Klein connects the pending climate crisis with the failures of neoliberalism and argues that governments have fundamentally failed to deal with these global issues, leaving it up to grassroots movements to demand real action.
In her interview with Fairfax, Klein spoke to these connections:
The argument that I am making is that we are facing multiple, overlapping crises and they have their roots in the same system, the same logic. We are facing an equality crisis and that inequality very sharply followed racial lines. We have an unemployment crisis. We have a really unstable economic system, that is getting more and more unstable and I think everybody is waiting for the next crash. And the logic that has produced that, the reliance on short term profits above all else, no matter the cost, is the same logic that is producing the climate crisis. So I am arguing that if we want to respond to the climate crisis in a way that actually that produces a more stable system, we have this once in a century opportunity to get at the roots causes of all these crises. These issues are interconnected and if we don't see those connections we are going to produce a much more unequal world in the face of the climate crisis.
Countering the idea that she peddles "dangerous ideas," she replied, "Are they? I think they are safe ... I think Tony Abbott has the real dangerous ideas."
Laughing, she added: "I am all about safety. I am about safety for the people and the planet. I am sorry to disappoint you all with my safety."
YOU MIGHT ALSO LIKE
President Obama, Are You a Climate Champion or a Climate Hypocrite?
4 Surprising Countries That Give You Hope for Climate Action
How to Prevent Worldwide Climate Catastrophe
EcoWatch Daily Newsletter
A Starbucks barista prepares a drink at a Starbucks Coffee Shop location in New York. Ramin Talaie / Corbis via Getty Images
By Cathy Cassata
Are you getting your fill of Starbucks' new Almondmilk Honey Flat White, Oatmilk Honey Latte, and Coconutmilk Latte, but wondering just how healthy they are?
By Sharon Kelly
Back in April last year, the Trump administration's Environmental Protection Agency decided it was "not necessary" to update the rules for toxic waste from oil and gas wells. Torrents of wastewater flow daily from the nation's 1.5 million active oil and gas wells and the agency's own research has warned it may pose risks to the country's drinking water supplies.
Swedish climate activist Greta Thunberg takes part in a "Friday for Future" youth demonstration in a street of Davos on Jan. 24, 2020 on the sideline of the World Economic Forum annual meeting. FABRICE COFFRINI / AFP via Getty Images
Treasury Secretary Steven Mnuchin pretended not to know who Greta Thunberg is, and then he told her to get a degree in economics before giving world leaders advice, as The Guardian reported.
The Visible Infrared Imaging Radiometer Suite on the Suomi NPP satellite acquired this image of forest fire smoke hovering over North America on Aug. 15, 2018. NASA Earth Observatory
New York City isn't known for having the cleanest air, but researchers traced recent air pollution spikes there to two surprising sources — fires hundreds of miles away in Canada and the southeastern U.S.
If temperatures continue to rise, the world is at risk from global
sea-level rise
, which will flood many coastal cities as seen above in Bangladesh. NurPhoto / Contributor / Getty Images
The mounting climate emergency may spur the next global financial crisis and the world's central banks are woefully ill equipped to handle the consequences, according to a new book-length report by the Bank for International Settlements (BIS), as S&P Global reported. Located in Basel, Switzerland, the BIS is an umbrella organization for the world's central banks.