'Mystery Meat' Photos Make You Rethink Your Food
Aug. 20, 2014 12:39PM EST
Food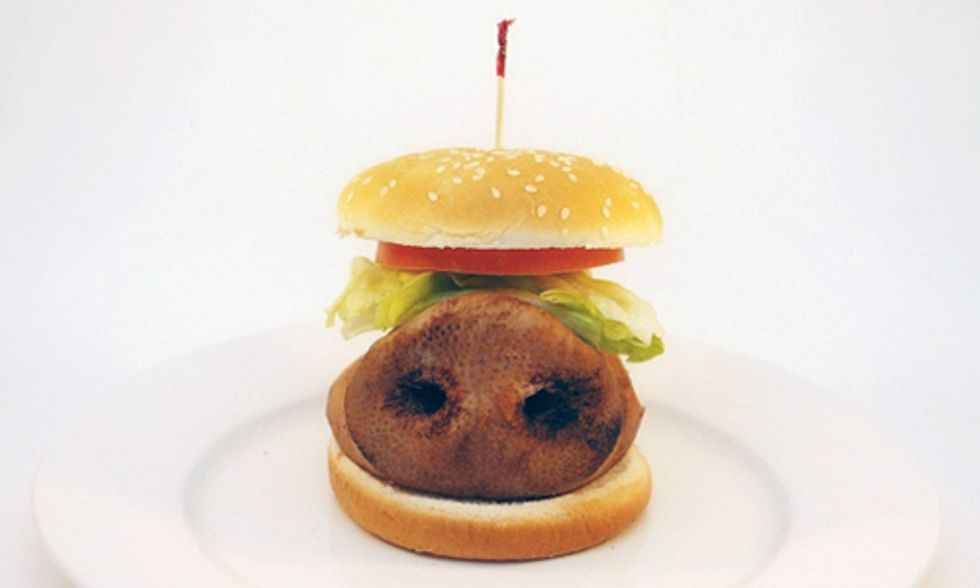 Peter Augustus moved to Hong Kong two years ago at the age of 27. The move inspired him in many ways as an artist, particularly in how he thought about food.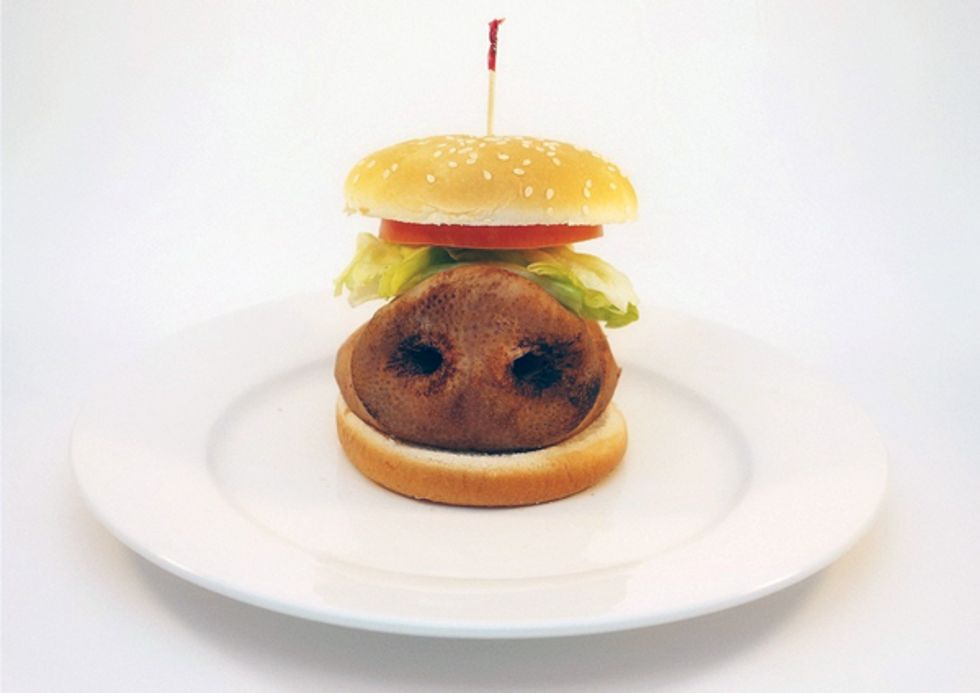 Augustus—a visual artist, freelance writer and native Texan—explains in an email to EcoWatch, Hong Kong is a "city overloaded with visual stimulation ... One of the most impactful scenes for me was the meat shops found in my neighborhood of Sai Ying Pun ... Most of us seldom see anything that even closely represents what kind of animal we are eating when we purchase it ... Being forced to pass by these meat shops on a daily bases with their pig heads, intestines, eyeballs and hearts hung on hooks out in the open led me to challenge myself to view these shops as a normal place where actual food was being sourced every day, that ended up in my meal at a local restaurant."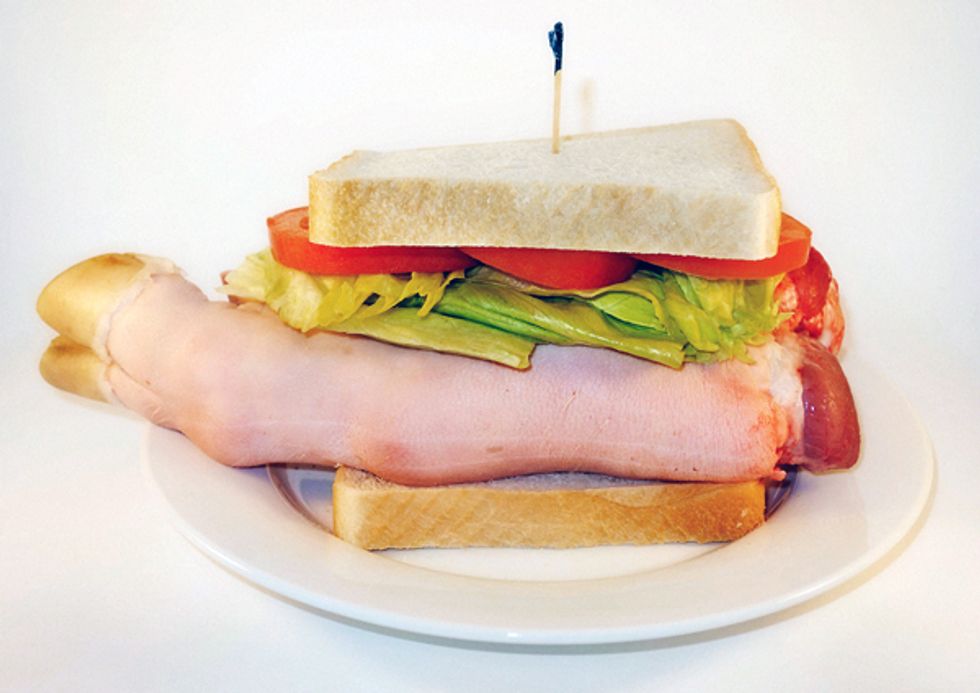 Augustus says that his "Mystery Meat" photography series "explores the relationship that most western societies have with the meat that they eat—a sort of disconnect between what it actually is they are eating and what it was before it was prepared for consumption."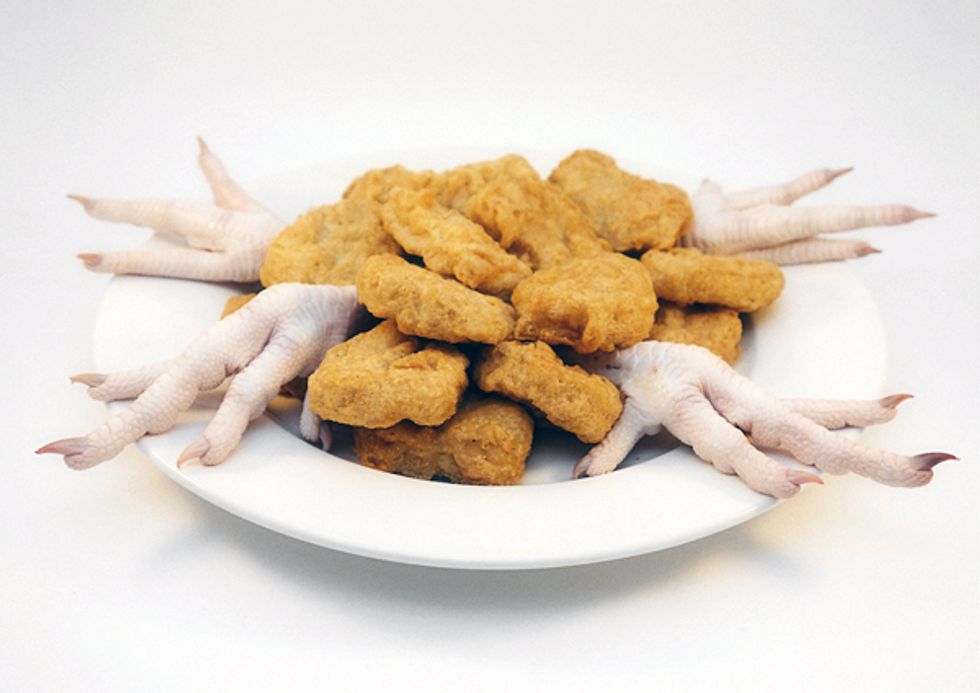 Using a white background with lighting meant to "evoke an American diner or cafeteria," Augustus, took out the clean cuts of meat and replaced them with a real representation of the animal the meat comes from. Through this project, he hopes to "cause the viewer to take into account what the natural form of their food looks like."
"I think the work highlights a number of important debates, and it is not meant to be repulsive—just to raise awareness," Augusts explains. "It also touches on the longstanding debate of the quality of chicken and meat products and the use of unnatural fillers and hormones in the animal products we eat daily."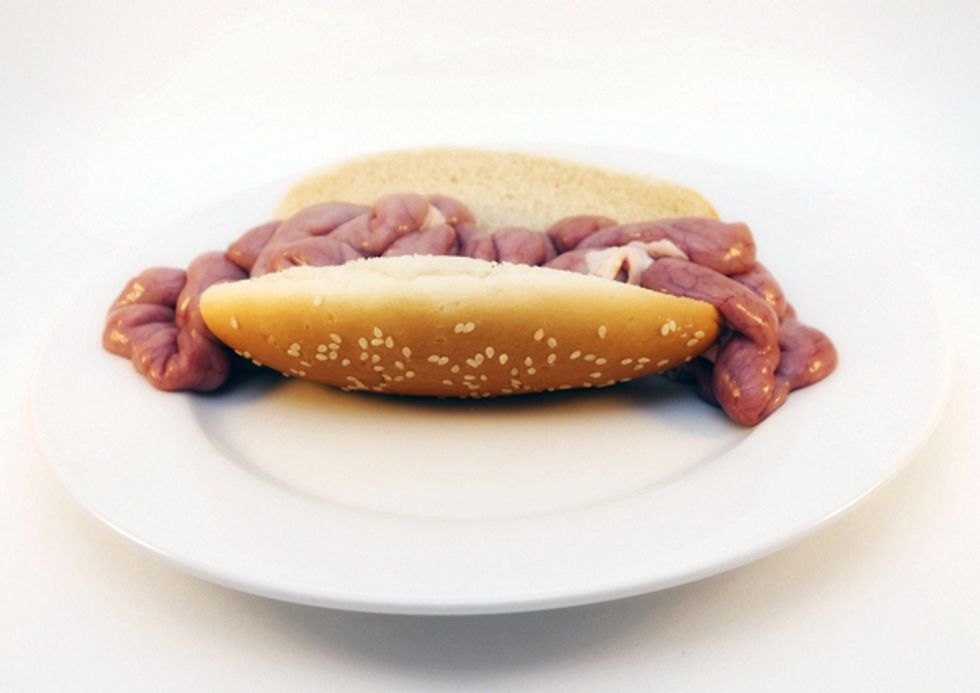 Augusts says he's often asked if he's a vegan. He answers, "No. However, working on this series has most definitely changed my habits in that I now make an effort to know where and how the animal I am eating was raised and the results do dictate if I end up eating it."
YOU ALSO MIGHT LIKE
9 Ways to Use the 'Swiss Army Knife' of Essential Oils
Why You Should Drink Organic Coffee
EcoWatch Daily Newsletter
Related Articles from EcoWatch
Recent Stories from EcoWatch