MUST SEE TV Ad Reveals the True Costs of Fracking
Oct. 23, 2012 09:56AM EST
Energy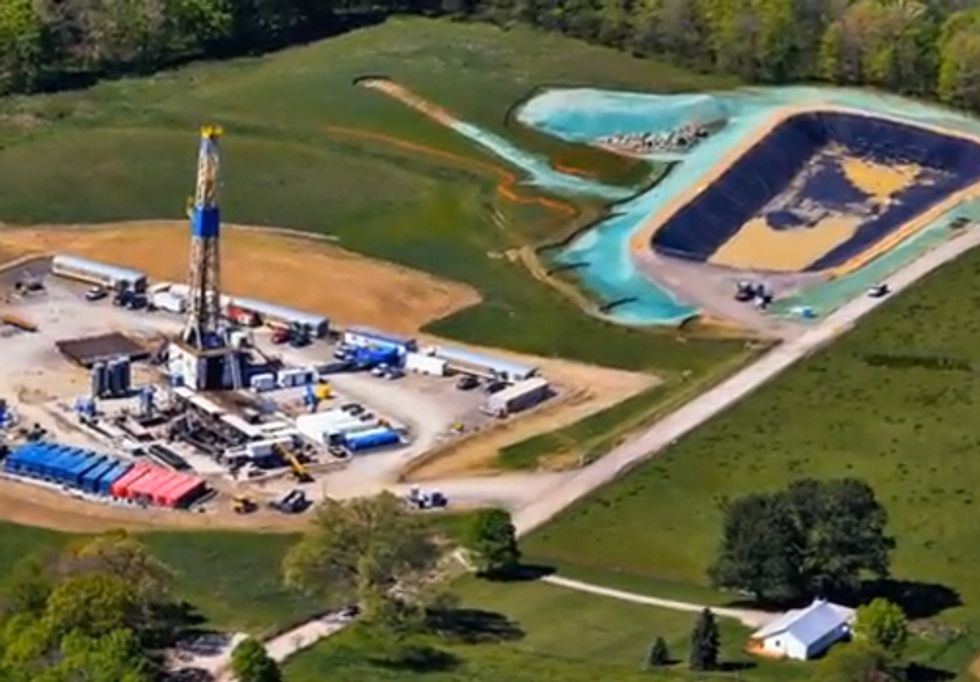 As scientists and physicians continue outlining the disastrous health impacts of fracking, New Yorkers Against Fracking today began a new effort to outline the negative economic impacts of fracking. In a new television ad that will air starting tomorrow in the Binghamton and Elmira markets, Pennsylvania residents detail lies the gas industry told and the devastating impacts on property values that came along with fracking.
"I'm holding a mortgage on a home I can't give away," says Pam Judy in the ad. Norma Kydamik adds, "You can't sell because your property is worthless." Terry Greenwood notes that the gas industry "[ruins] the value of your property."
 
The ad ends with a call for viewers to call Governor Cuomo at 1-855-675-9300 and urge him to ban fracking.
                                                                                                     
In recent months, over a thousand businesses have joined together to call for a ban on fracking and over 350,000 unique petitions have been delivered to Governor Cuomo urging him to ban fracking.
 
"More and more New Yorkers understand that fracking poses a significant danger to our water and our health," said Alex Beauchamp from Food and Water Watch, which funded the ads. "Now we are launching a new effort to make sure they know that the oil and gas industry will hurt our already-limping economy aswell."
Opposition to fracking in New York State has mobilized thousands throughout the state to participate in actions to demonstrate to Governor Cuomo that New Yorkers are not willing to jeopardize public health, the state's environment, and the state's economic prosperity by allowing the dangerous practice.
 
Business owners, scientists, artists, and residents of New York have worked togetherwith the diverse organizations in the coalition New Yorkers Against Fracking to highlight the dangers fracking poses and push for a ban of fracking in New York, a call driven by the science, which shows that fracking cannot be done safely.
Visit EcoWatch's FRACKING page for more related news on this topic.
EcoWatch Daily Newsletter