Must-See TEDxManhattan Video Features Bold Leaders 'Changing the Way We Eat'
Mar. 13, 2015 02:09PM EST
Food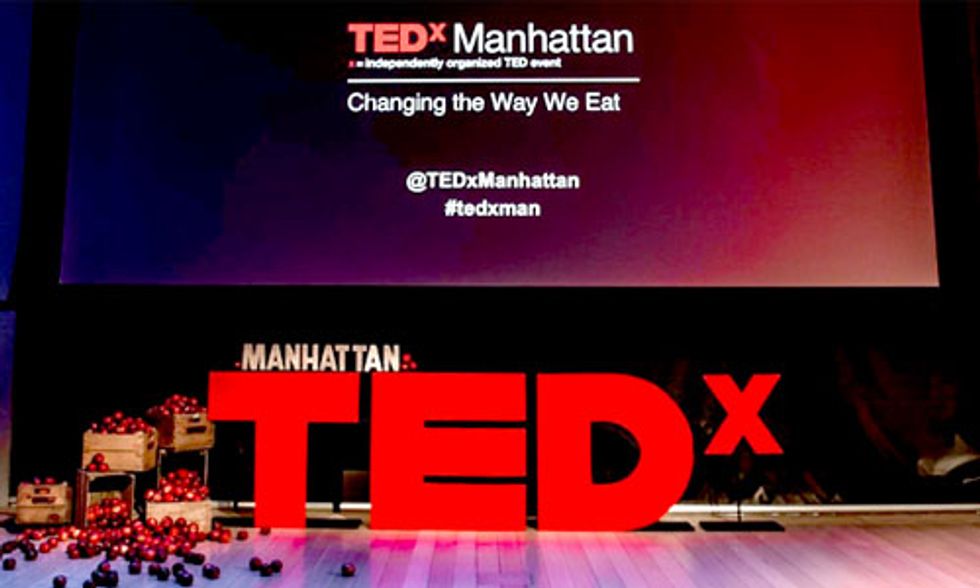 TEDxManhattan: Changing the Way We Eat took place March 7. In its fifth year, TEDxManhattan is organized every year by Diane Hatz of Change Food to help people "understand the food system on a broader scale." The event brings together key experts in the field of sustainable food and farming.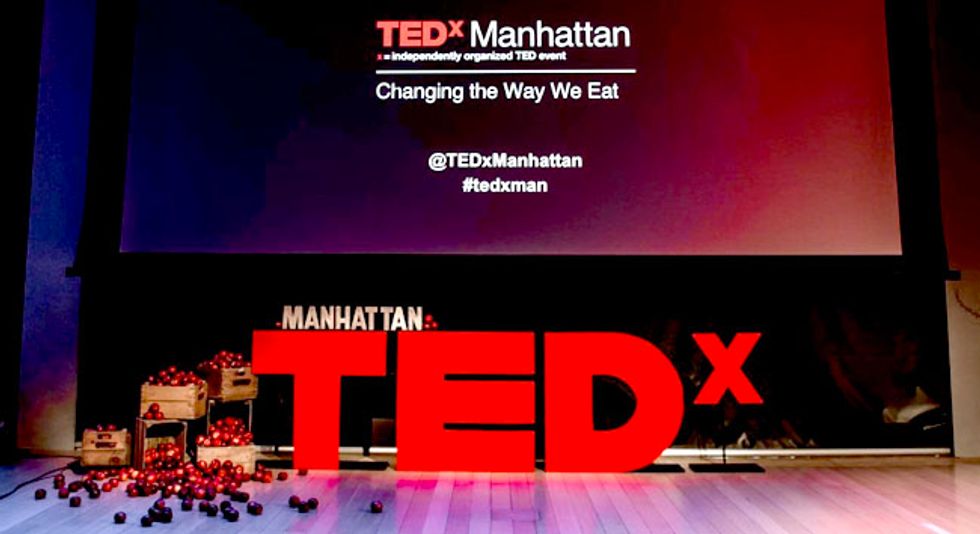 The much-anticipated videos from this year's event have not yet been posted online, but in the meantime, the organizers put together an 18-minute video of 18 speakers from the talks. The video, which features a one-minute clip of each speaker, highlights the amazing work being done in the food movement to address the pressing environmental and social justice issues involved in our modern food system.
Every year, the event has hosted dynamic speakers from across the food movement including Danielle Nierenberg of Food Tank, Tom Colicchio of Food Policy Action, Anna Lappé of Small Planet Institute and Wenonah Hauter of Food & Water Watch. This year was no different with many great food activists who spoke about issues such as the necessity of women farmers in the food movement, how U.S. law favors large agribusiness companies and not small farmers, and why organic really isn't more expensive.
The talks have been viewed online more than 6.1 million times. The event is live-streamed and last year, there were 150 viewing parties and 13,000 computers logged on to watch the event. Twitter exposure approached 8 million people, while more than 65,000 people were reached on Facebook.
The video features great short clips of what's to come from the full talks from each of the speakers. "What would it mean to have a vision of the food movement that is as deep as the problem? How can we break through big structural problems with bold structural solutions?," asks Anim Steel of Real Food Challenge.
Debra Eschmeyer, White House executive director of Let's Move! and senior policy advisor for Nutrition Policy, does five push ups after Michelle Obama calls her out with her "Take 5" initiative. Eschmeyer emphasizes that "our children's health should not be a partisan issue."
Stefanie Sacks, a nutritionist and author, warns people to question the foods they choose. "Don't believe the banners on the boxes. Turn your box around. If the ingredient list reads like a short novel, if there's something you can't pronounce, don't buy it," says Sacks.
Watch this inspiring 18-minute video to bring you up-to-speed on the food movement:
YOU MIGHT ALSO LIKE
Remarkable Images Show Gigantic Ice Chunks Washed Up on the Shores of Cape Cod
China's Wildly Viral Smog Documentary Hailed Then Banned by Chinese Officials
Have You Filled Out Your Bracket Yet? Which Climate Deniers Will Make It to the Final Four?
EcoWatch Daily Newsletter