This website uses cookies to ensure you get the best experience while browsing it. By clicking 'Got It' you're accepting these terms.
Music Video Captures Grief Over Mountaintop Removal
Feb. 21, 2012 01:42PM EST
Energy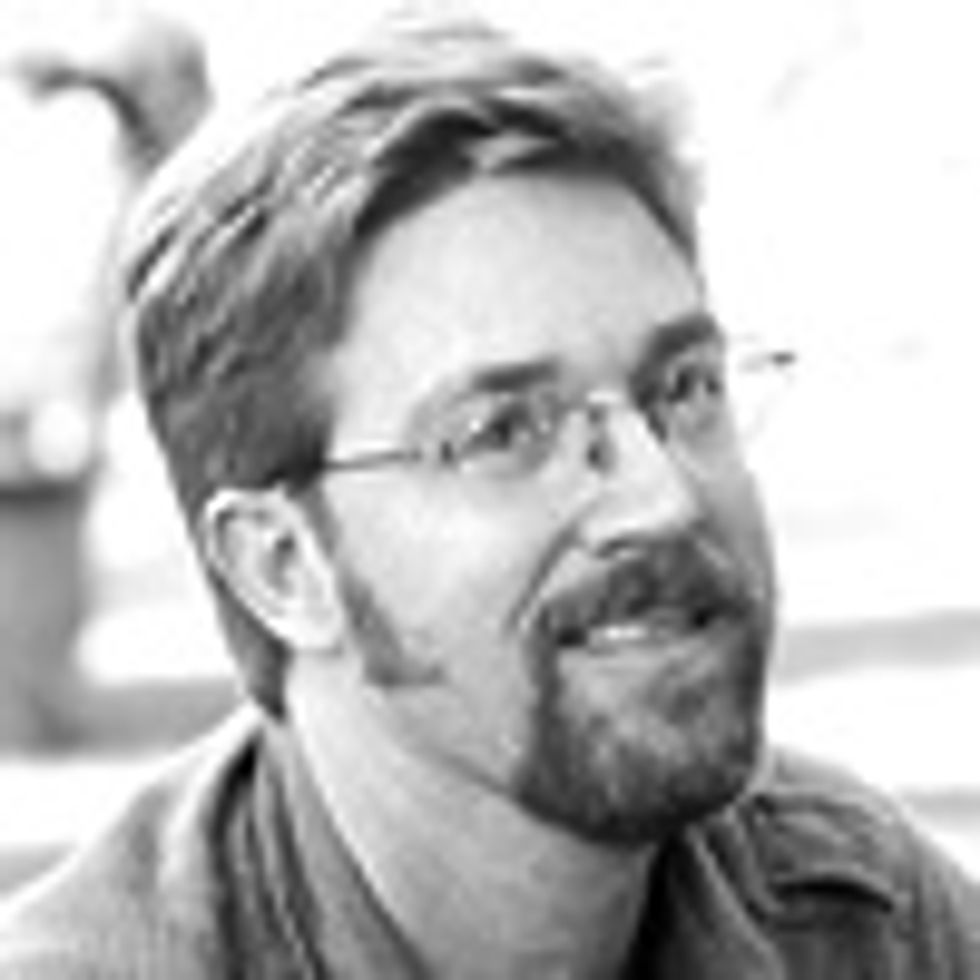 As millions of pounds of explosives from mountaintop removal strip mining operations continue to devastate historic mountain communities in central Appalachia, a powerful new music video released this week by the beloved American Roots band Magnolia Mountain captures the haunting grief and stories of stricken families in America's cradle of roots and country music.
Driven by Mark Utley's banjo licks and Magnolia Mountain's effortlessly haunting and plaintive harmonies, "The Hand of Man" joins the pantheon of classic mountain ballads and mining tunes, including Kentucky legend Jean Ritchie's "Black Waters" and John Prine's timeless paean to his family's demise in western Kentucky to Peabody coal, "Paradise," and 2/3 Goat's recent metrobilly hit, "Stream of Conscience."
One of the most popular urban Appalachian bands today, the Cincinnati-based Magnolia Mountain has won a dedicated and growing fan base across the nation as one of the hardest-working, bone-shaking and original bluegrass, folk and blues bands on the American Roots circuit.
Thanks to Utley and fellow artists like Melissa English, Magnolia Mountain is also one of the most committed bands in the Appalachian and Ohio River heartland: Joining the tireless work of Grammy star Kathy Mattea, among many others, "The Hand of Man" is part of the compilation CD and music festival benefit, "Music for the Mountains," that Utley and Magnolia Mountain organized over the past year for various grassroots activists defending mining communities against mountaintop removal operations.
"The Hand of Man" takes the listener to White Star Holler in Kentucky, where seven generations of mountain families have struggled to defend their lives and livelihoods from the toxic fallout from coal company destruction:
White Star Holler was my home
Shared the crops that we had grown
Shared the water from our well
Shared the life we loved so well
Coal men brought the mountain down
Leaked their poison underground
Mother, neighbor, friend, and son
Cancer took them, every one
Here's the music video, courtesy of Magnolia Mountain:
In an appeal to action last summer, residents in central Appalachia called for the Obama administration to issue an immediate moratorium on mountaintop removal operations until "federal regulatory agencies make a complete assessment of the spiraling health and human rights crisis related to mountaintop removal mining, especially as it pertains to birth defects and cancer corridors, and the Department of Justice makes a thorough investigation into any related criminal negligence or child abuse connected to mountaintop removal mining." The appeal noted:
While providing less than 5-8 percent of our national coal production, the millions of pounds of daily explosives detonated for mountaintop removal operations in West Virginia, Kentucky, southwest Virginia and eastern Tennessee have resulted in nothing less than the unrecognized reality of regulated child abuse and manslaughter. A recent study, "The association between mountaintop mining and birth defects among live births in central Appalachia, 1996 -2003," has provided irrefutable evidence that six out of seven types of birth defects -- circulatory/ respiratory, central nervous system, musculoskeletal, gastrointestinal, urogenital and "other" -- related to contaminants released into nearby environments from mountaintop removal operations are too high a price to pay for an unnecessary way of mining. Permitting for this type of mining has exacerbated since the studied years of 1996-2003 and so have the impacts on the health of all our people.

As we make this appeal, we brace ourselves for another round of nerve-wracking explosives being detonated above our homes in the mountains of West Virginia, Kentucky, Tennessee and Virginia. Outside our doors, pulverized silica and coal dust laden with diesel fuel and ammonium nitrate explosives hovers in the air, along with the residual of heavy metals that once lay dormant underground. The mountains just above our homes, once a thriving forest, have been blasted into piles of toxic dust and poison water run off. All is gone now. It is all dead.

Who do you think will be next?
Until then, as "The Hand to Man" concludes:
They say our nation needs our coal
And that is worth our lives and homes
We have no wealth, we have no voice
We have no power and no choice
'Twas the hand of man brought a mountain down
Oh, the hand of man brought a mountain down
'Twas the hand of man brought a mountain down
Oh, the hand of man brought a mountain down
EcoWatch Daily Newsletter
The Visible Infrared Imaging Radiometer Suite on the Suomi NPP satellite acquired this image of forest fire smoke hovering over North America on Aug. 15, 2018. NASA Earth Observatory
New York City isn't known for having the cleanest air, but researchers traced recent air pollution spikes there to two surprising sources — fires hundreds of miles away in Canada and the southeastern U.S.
If temperatures continue to rise, the world is at risk from global
sea-level rise
, which will flood many coastal cities as seen above in Bangladesh. NurPhoto / Contributor / Getty Images
The mounting climate emergency may spur the next global financial crisis and the world's central banks are woefully ill equipped to handle the consequences, according to a new book-length report by the Bank for International Settlements (BIS), as S&P Global reported. Located in Basel, Switzerland, the BIS is an umbrella organization for the world's central banks.
Two ice fishers with a truck cut a hole in the ice near an ice fishing hut on frozen Lake Winnebago.
Richard Hamilton Smith / Corbis NX / Getty Images
By Susan Cosier
Come February in Wisconsin, almost everything will be covered in ice and snow. In little shanties on frozen Lake Winnebago, a 30-by-13-mile lake in the eastern part of the state, fishers will keep watch over rectangular holes cut into the ice with a chainsaw. When they spot a fin passing below, they'll jab their spears down deep. The lucky ones will earn themselves a lake sturgeon, a species that has prowled the earth's waters for more than 150 million years.
Fresno, California, seen above, is receiving $66 million for walking trails, sidewalks, bike lanes, and more. DenisTangneyJr / iStock / Getty Images
Grecia Elenes grew up in Fresno, California. She says some parts of the city have been neglected for decades. When she moved back after college she realized nothing has changed.
People are seen embracing at Numeralla Rural Fire Brigade near the scene of a water tanker plane crash on Jan. 23 in Cooma, Australia. Three American firefighters have have died after their C-130 water tanker plane crashed while battling a bushfire near Cooma in southern NSW this afternoon. Jenny Evans / Getty Images
Three U.S. firefighters gave their lives battling Australia's historic wildfires Thursday when their airborne water tanker crashed.