Multi-City Roadshow to Bring Anti-Fracking Message to Ohioans
May. 14, 2012 02:41PM EST
Energy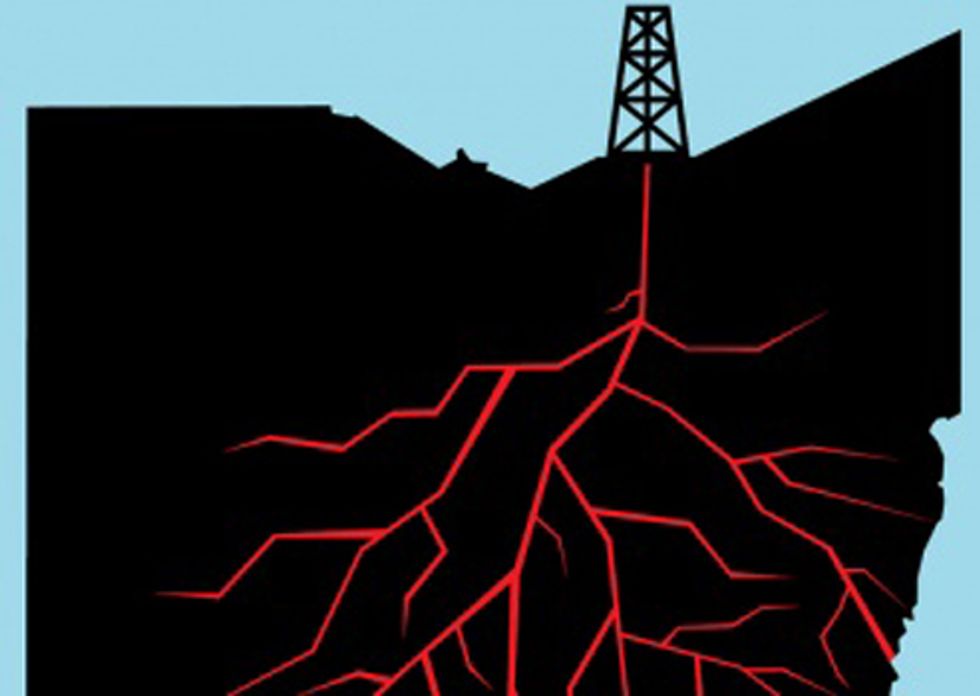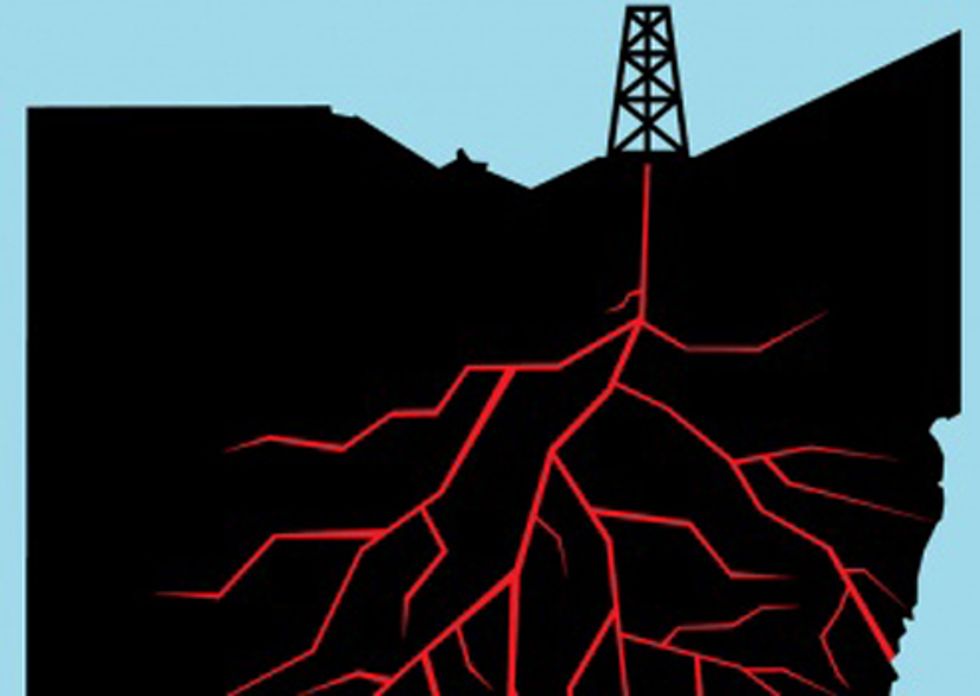 As the spring heats up, so does the opposition in Ohio to fracking, the controversial drilling method for natural gas that is spreading across the state despite mounting protests and scientific uncertainty. On Saturday, May 12, Don't Frack Ohio organizers hit the road to bring increased attention to the damage fracking is causing in the state and to build momentum for the largest action against fracking in the country's history, scheduled for June 17 in Columbus.
The roadshow will visit nine cities, where organizers will meet with community members to discuss the impacts of fracking on Ohio, offer training on how to design strategic actions that move local campaigns against fracking forward, and to recruit for the June 17 event.
WHAT: Don't Frack Ohio Spring Roadshow. Don't Frack Ohio is calling for a ban on fracking in the state.
WHEN: May 12-20
WHERE: Dates are set and some locations are still to be determined. Check with Ohio organizer Danny Berchenko for specifics.
May 12—Cincinnati, OH  (10-1 p.m.)
May 13—Athens, OH  (2-5 p.m.)
May 14—Youngstown, OH  (6-9 p.m.)
May 15—Canton, OH  (6-9 p.m.)
May 16—Ashtabula, OH  (6-9 p.m.)
May 17—Cleveland, OH  (6-9 p.m.)
May 18—Mansfield, OH  (6-9 p.m.)
May 19—Oberlin, OH  (2-5 p.m.)
May 20—Columbus, OH  (2-5 p.m.)
WHY: Gov. Kasich has made fracking the centerpiece of his state energy plan despite the myriad problems associated with the drilling technique. Those include:
Earthquakes–On Dec. 31, 2011, a magnitude 4.0 quake struck Youngstown, Ohio—typically not a hot bed of noticeable seismic activity. The quake triggered shaking reportedly felt as as far away as Buffalo, N.Y., and Toronto. It was the strongest of 11 earthquakes that have struck the region since March of 2011.
Fracking injects large quantities of pressurized fluids, and with this drillers can break up the rock, releasing the gas for extraction. One way to dispose of the waste fluids from the process is to inject them back into porous rock formations deep underground. But if pressurized fluids find their way into faults, the fluids can act like a hydraulic jack, separating locked sections enough to allow them to slip and cause earthquakes.
In April 2012, the U.S. Geological Survey issued a paper at the Seismological Society of America that said that "a remarkable increase in the rate of [magnitude 3.0] and greater earthquakes is currently in progress" in the U.S. midcontinent.
Climate change—Without a price on carbon pollution, cheap gas displaces as much low-carbon electricity as it does high-carbon coal. Numerous studies have shown how harvesting natural gas also results in methane leaks that could be doing significant damage to the climate. A new study from the Proceedings of the National Academy of Sciences found that methane leakage from drilling, and especially fracking, has been underestimated and could exceed 2.4 percent. This amount erases the climate benefits that natural gas could offer.
Public health—Much is still to be learned about how fracking affects public health. A three year study released in 2012 by the Colorado School of Public Health found that fracking is exposing people who live near the wells to known toxic hydrocarbons, such as xylene, ethylbenzene and toluene, chemicals known to cause respiratory and neurological problems.
For more information, click here.
EcoWatch Daily Newsletter