MSNBC Shows How Congress Members Use Ukraine Crisis as an Excuse to Push For More Oil Drilling
Jul. 24, 2014 04:49PM EST
Energy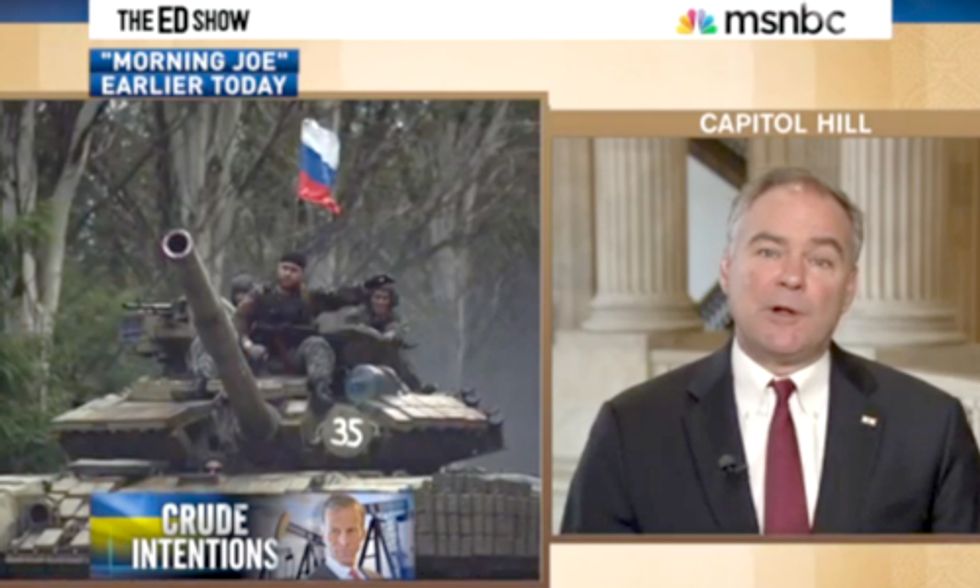 As jet shootings intensified the Ukraine crisis this week, some U.S. politicians took the opportunity to advocate for more oil drilling.
Hours after the jets were shot down, Congress members from both sides of the aisle presented cases to lift the 40-year-old ban on crude oil exports. The oil would cut Europe's oil dependence on Russia and provide an economic boost to the U.S.—but at the cost of further damaging our environment and collective health by drilling.
MSNBC's The Ed Show features U.S. Sen. Sherrod Brown (D-OH), who does not advocate for more drilling, and Tiernan Sittenfeld of the League of Conservation Voters in a lengthy segment that shows why this isn't a good idea. The clip puts recent news about the warmest June ever and raging wildfires in Washington State into perspective as part of the climate problem. Drilling for more oil certainly wouldn't help that problem.
Earlier in the week, Ring of Fire's Mike Papantonio appeared on the show to discuss some politicians' desire to lift the ban.
EcoWatch Daily Newsletter
Related Articles from EcoWatch
Recent Stories from EcoWatch