Moving Beyond Coal: Major Global Grassroots Fights of 2015
Dec. 18, 2015 12:15PM EST
Energy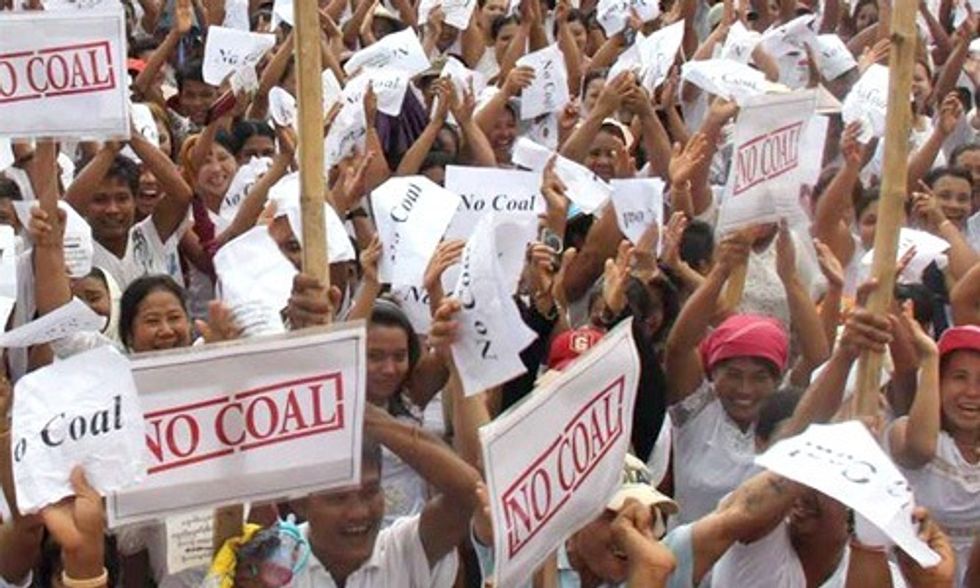 For the first time in history, the global community has committed to action on climate change. Momentum for the Paris climate agreement has been building with a range of major events signaling that the world is ready to act on climate.
Such events include the historic 2014 People's Climate March in New York City, landmark climate cooperation agreements between the U.S. and China, Pope Francis' groundbreaking encyclical and the U.K.'s recent announcement that they will phase out the use of coal in their energy mix within a decade.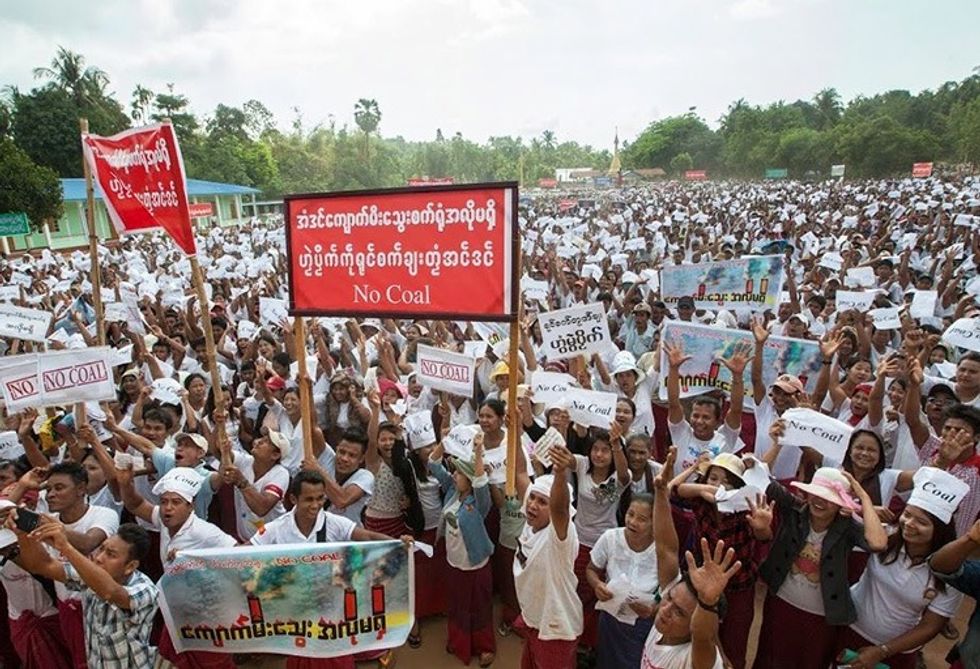 Thursday, the Sierra Club released its fifth annual report on some of the world's major, ongoing grassroots coal fights around the world. Wherever there are coal mines, coal shipping ports and power plants around the globe, local communities are fighting back against deadly pollution and economic destruction. Pitted against unimaginable wealth and power and too often facing violence and intimidation, these are the people that refuse to be silent.
This year, we witnessed an ever-changing landscape of communities, governments and companies, committed to transitioning the world from dirty, expensive, dangerous coal to affordable, clean energy. Grassroots communities from around the world have dramatically grown and continued to prove they are a force to be reckoned with. Thanks to their resistance, the false inevitability of coal expansion the coal industry has sought to promote is far from a reality.
This report highlights the following narratives:
In Australia, the success of community movement against the Carmichael Mine in Australia's Galilee basin and the expansion of the Abbot Point terminal on the edge of the Great Barrier Reef.
In Bangladesh, the continuation of several protests against the Rampal coal-fired power plant that would devastate the Sundarbans region and more than 500,000 people.
In Chile, people's solidarity against mega mining and the gigantic mega-dam HidroAysen project, to save Patagonia.
In Kenya, communities and organizations advocate for solar and against the proposed coal fired power plant in Lamu.
In Myanmar, villagers of Andin organize against coal to protect their livelihoods.
In Thailand, local people organize a hunger strike and several actions against coal.
In the U.S., grassroots organizing has led to the shutdown of more than 200 coal-fired power plants.
[email protected]

's report on worldwide "Move Beyond Coal" movement in 2015. https://t.co/04limmmCMW https://t.co/L75hFxgcRS

— Taylor Kuykendall (@Taylor Kuykendall) 1450372530.0
These communities are proving that all the wealth and power of the coal industry is still not enough to silence the dedicated people who are standing up for their right to breathe clean air, drink clean water and live on safe land. They will not give up and every year more people from around the world join in the fight. If anything has become clear, it's that the growing resistance to dirty energy is demanding—and succeeding—in protecting their air, water, health and way of life from the rampant.
YOU MIGHT ALSO LIKE
Lifting Crude Oil Export Ban Locks in Fossil Fuel Dependency for Decades to Come
Busted: Academics-for-Hire Exposed for Failing to Disclose Fossil Fuel Funding
Hillary Clinton Opposes Offshore Drilling, Vows to Look Into Fossil Fuel Industry Donations
EcoWatch Daily Newsletter
Related Articles from EcoWatch
Recent Stories from EcoWatch