Moves to Expedite Fracked Gas Exports Spark Public Outcry: 182,000+ Americans Urge Senate to Enact Ban
Apr. 24, 2014 12:53PM EST
Energy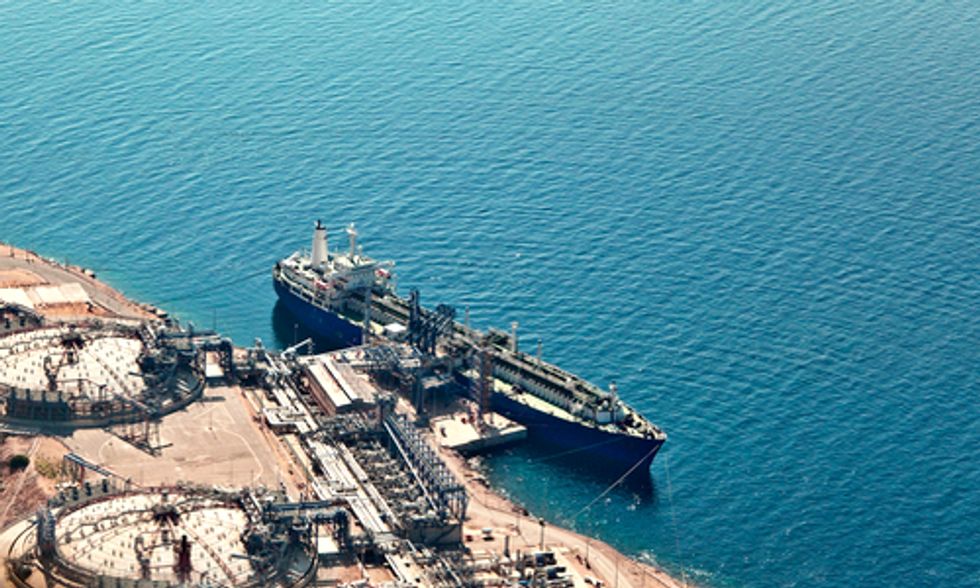 Some 182,000 petitions have been delivered to the U.S. Senate to urge it to reject plans to dramatically expedite exports of liquefied natural gas (LNG). Escalating tensions between Ukraine and Russia have prompted some members of Congress to push to export LNG overseas, but doing so will lead to increased fracking in the U.S., subjecting American communities to the public health, economic and environmental risks associated with the practice.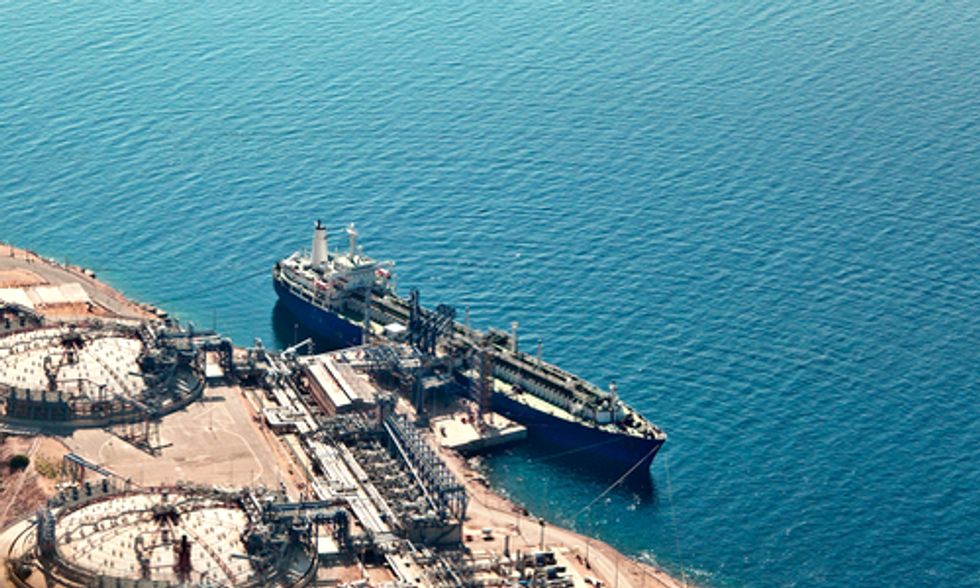 Photo courtesy of Shutterstock
Concerned Americans across the U.S. delivered petitions from Food & Water Watch and actor and activist Mark Ruffalo, in coordination with MoveOn.org and Environmental Action, to the offices of the following senators urging them to vote against bills that would allow LNG exports:
Sen. Udall (D-CO)
Sen. Reid (D-NV)
Sen. Durbin (D-IL)
Sen. Kirk (R-IL)
Sen. Markey (D-MA)
Sen. Warren (D-MA)
Sen. Cardin (D-MD)
Sen. Mikulski (D-MD)
Sen. Hagan (D-NC)
Sen. Schumer (D-NY)
Sen. Gillibrand (D-NY)
Sen. Boxer (D-CA)
Sen. Wyden (D-OR)
Sen. Merkley (D-OR)
Sen. Sanders (I-VT)
Sen. Menendez (D-NJ)
Sen. Baldwin (D-WI)
This month, Americans also made more than 1,400 calls to their senators, urging them to reject LNG exports.
"Fracked gas is not a geopolitical bargaining chip, nor should American communities be sacrificed to the oil and gas industry's quest to increase profits," said Food & Water Watch Executive Director Wenonah Hauter. "Pushing to increase exports of gas flies in the face of industry claims that fracking will make the U.S. more energy independent, and since most of the gas will go to Asia where it can fetch the highest price, exports will only increase gas prices for American consumers." 
Earlier this month, Sen. Udall and Rep. Gardner (R-CO) introduced bills that would expedite exports of LNG. Sen. Landrieu (D-LA), presiding over her first meeting as chair of the Senate Energy and Natural Resources Committee, recently came out full-force in favor of exports too. These bills would deem all exports in the public interest if the gas were sent to a member nation of the World Trade Organization, which includes 75 percent of all nations, including China, India, Japan, Brazil and Russia
The Obama Administration has given initial approval for seven LNG export facilities, including the Cove Point facility in Calvert County, Maryland. Earlier this month, an LNG facility near the Columbia River at Plymouth, WA, exploded, injuring workers and forcing the evacuation of 400 residents and agricultural workers within a two-mile radius.
--------
YOU MIGHT ALSO LIKE
In Light of Washington LNG Explosion, Community Demands Answers to Cove Point Export Terminal Concerns
Fracking Exports Will Leave U.S. Communities in the Dark
Feds Greenlight LNG Exports From Controversial Jordan Cove Project in Oregon
--------
EcoWatch Daily Newsletter
Related Articles from EcoWatch
Recent Stories from EcoWatch