Move Over Food Trucks: Eco-Friendly Food Bikes Hit the Streets
Feb. 09, 2015 11:23AM EST
Food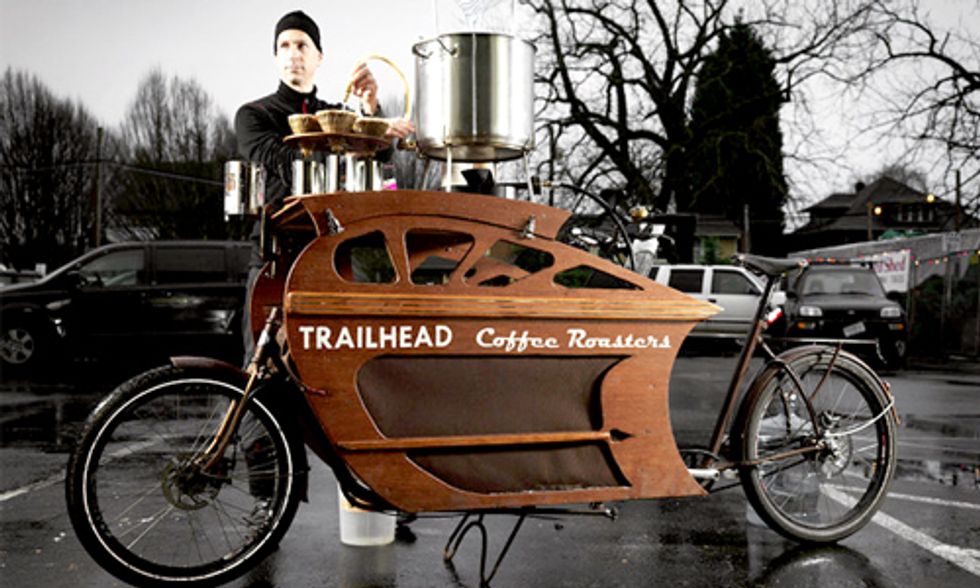 Riding your bike to work is gaining momentum as more cities adopt or expand bike-sharing programs, but what about ordering your morning latte or lunch from a bike? With more and more food bikes popping up in cities across the country, finding more meals on wheels (without the truck) might soon be an option.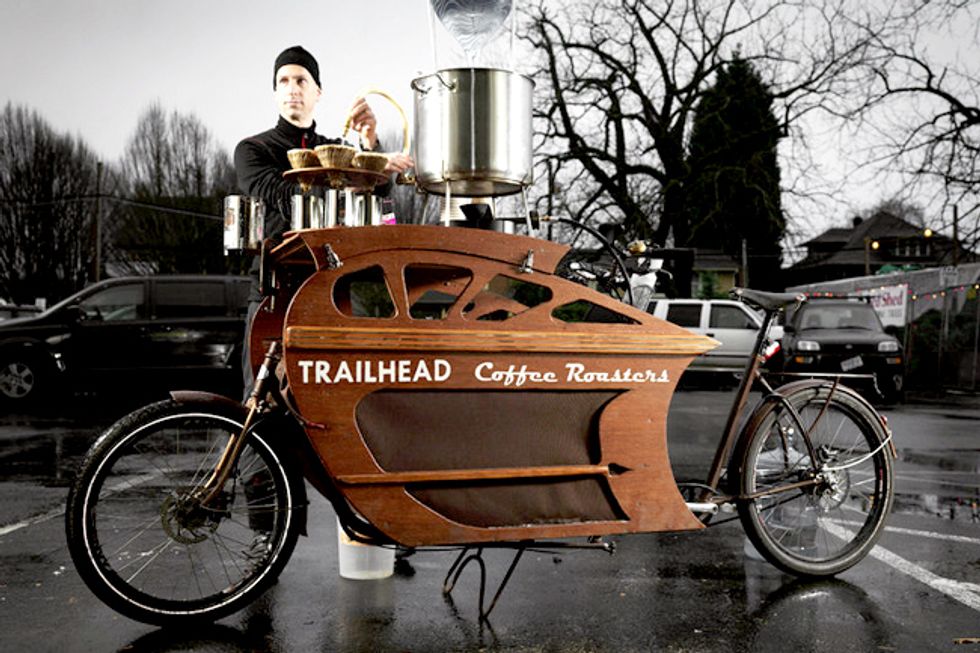 While food on-the-go is nothing new—wheeled food carts delivering food to cowboys and soldiers date back as early as the late 1800s—food bikes are seeing a sudden urban resurgence likely fueled by the recent food truck craze.
According to IBISWorld market research, food trucks are a booming industry with $857 million in sales in 2015 with an estimated 4,000 businesses employing nearly 15,000 people nationwide. While the industry is expected to continue to thrive, the drag of costly equipment, unfavorable regulatory conditions and gas-guzzling trucks has a new crop of traveling food entrepreneurs opting instead for cheaper eco-friendly food bikes.
Food bikes run the gamut from simple coolers carting pre-packaged items like popsicles and beer to more elaborate on-the-go kitchen operations on wheels like the Hot Bike! in San Francisco that's fully equipped with blenders and a propane stove.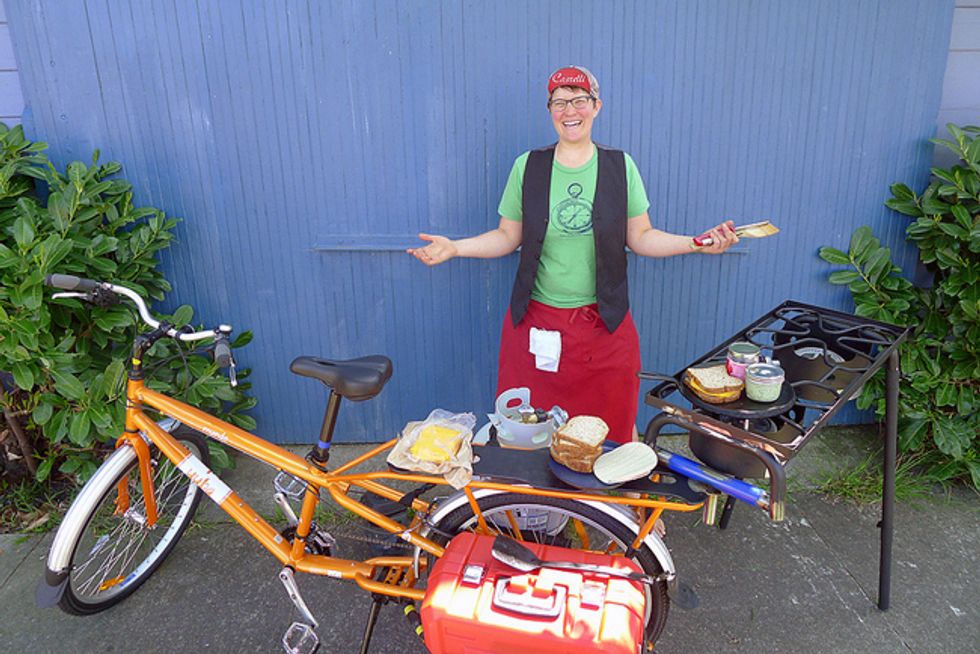 Although food bikes can fall victim to unfavorable weather, erratic automobile drivers and food safety regulations, Wayne Sosin of custom bike shop Worksman Cycles says that the alluring marketing value of a bike makes it a winning business strategy.
"The public sees a bike or tricycle as charming, not like a truck spewing fumes," he said in an interview with NPR.
Aside from the obvious nostalgic charm of a cycling restaurant on wheels, food bikes offer up some unique advantages to owners and patrons alike:
No Traffic Jams: In an interview with NPR, Charlie Wicker of Trailhead Coffee Roasters in Portland said, "On a bike, you're basically impervious to traffic jams. I can calculate my delivery time down to the minute."

No Costly Gas: Without a truck relying on expensive gas, food bikes are of course free from harmful emissions and pollutants. In fact, for every one mile pedaled rather than driven, about one pound of CO2 is saved.

Hyperfocused Menu: With restricted storage and prep space, food bikes offer a limited menu featuring carefully selected, artfully prepared food items making it easier for owners to source ingredients and train staff.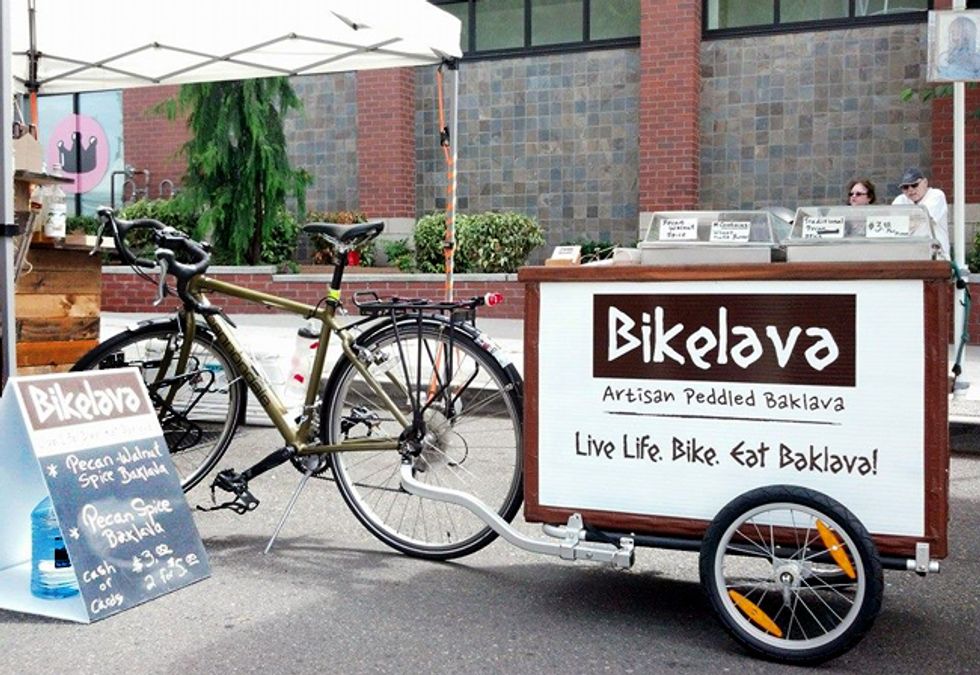 Interested in checking out the food bike trend? Here are a few of the best cycles around the country:
YOU MIGHT ALSO LIKE
4 Steps to Detoxify Your Kitchen
Baby Carrots: A Great Way to Get Kids to Snack on Veggies, But Are They Safe?
70 American Cities Ranked Based on Access to Uber and Other Car-Free Options
EcoWatch Daily Newsletter
Related Articles from EcoWatch
Recent Stories from EcoWatch