This website uses cookies to ensure you get the best experience while browsing it. By clicking 'Got It' you're accepting these terms.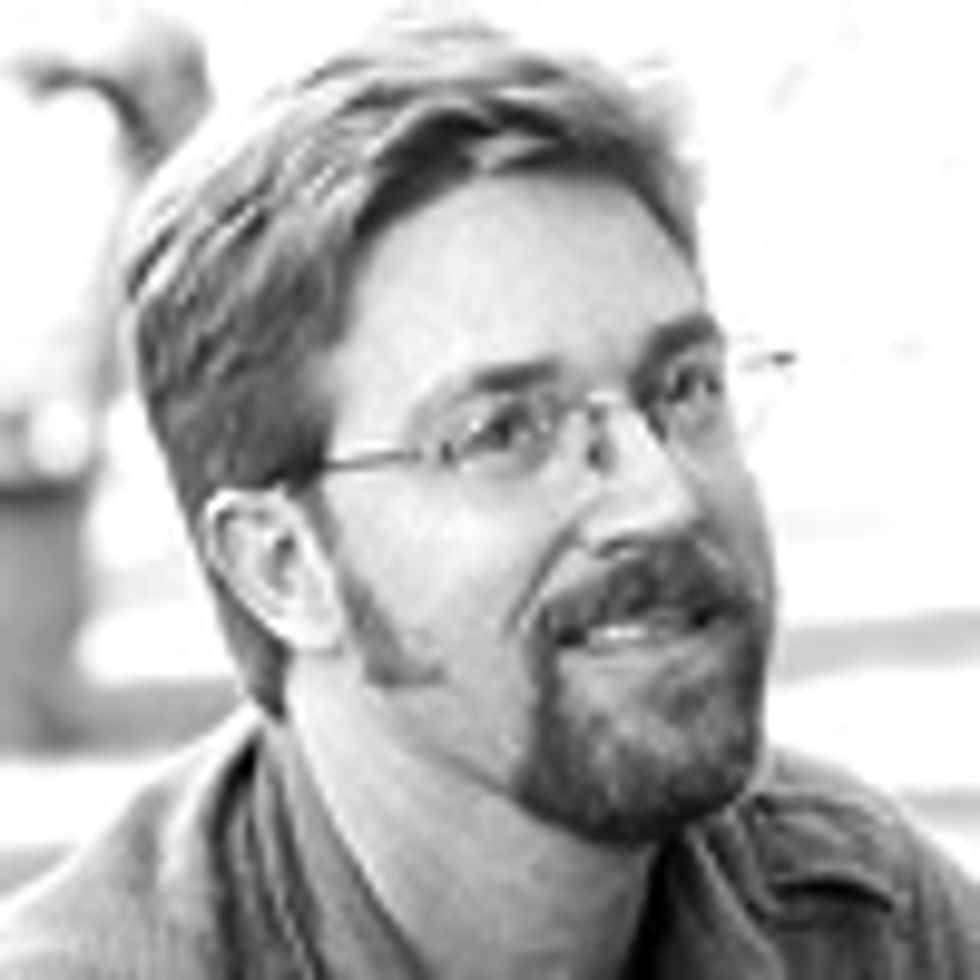 On the first anniversary of her untimely death, Judy Bonds' legacy remains as vital as ever to besieged and largely abandoned American citizens defending their lives and land from the fallout of reckless mountaintop removal operations in the central Appalachian mine fields.
Jan. 3 is day 12,580 of the mountaintop removal mining disaster, the most egregious human rights and environmental violation in our country—and perhaps one of the most discussed but shamefully ignored humanitarian crises in our nation.
"Judy Bonds was my leader and my friend," said Bob Kincaid, president of the Coal River Mountain Watch organization that Bonds led for nearly a decade. "She helped a lot of us to learn to be proud of our hillbilly heritage, to fight for and save it. Today, on the first anniversary of her passing, we re-dedicate ourselves to bringing to an end the profiteering processes that yielded up the poisons that helped kill her. Nothing short of the outright abolition of the crime against humanity that is mountaintop removal will suffice to serve her heroic memory."
Mother Jones, the legendary miners' angel and labor leader, once reminded our nation in 1920s: "There is no peace in West Virginia, because there is no justice in West Virginia."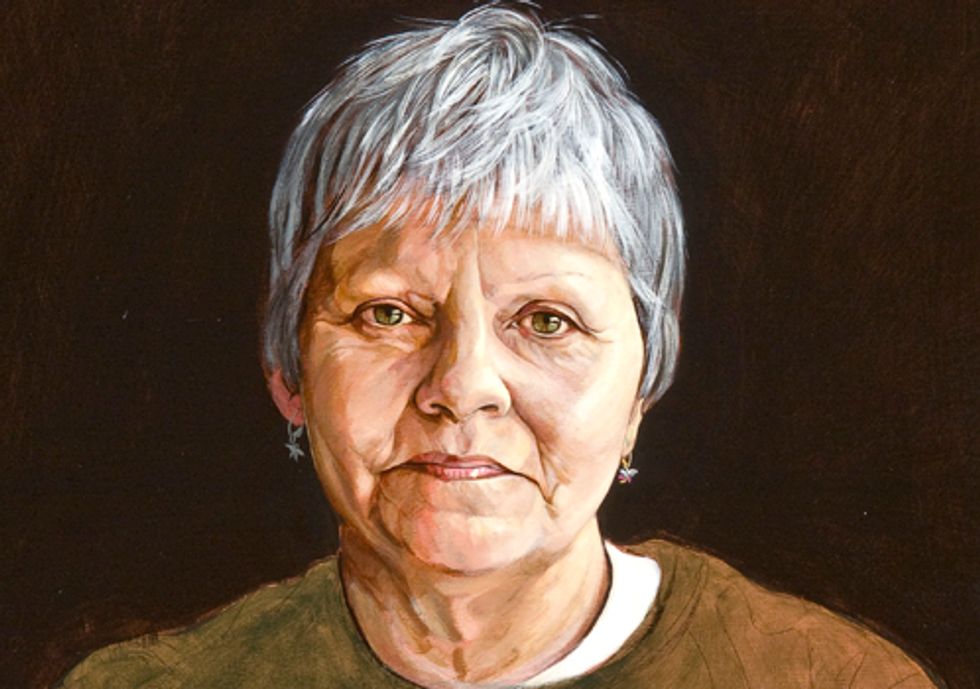 In 2012, Judy Bonds' work as the godmother of the anti-mountaintop removal movement in the West Virginia coalfields and as a national clean energy ambassador still burns as a reminder that that will be no clean energy policy, no climate change agreement and no social justice in the coalfields if we can't even end mountaintop removal, an undeniably disastrous and deadly strip mining process that provides less than 5-7 percent of our national coal production.
Will President Obama have a "Truman moment" and finally address mountaintop removal in the 2012 elections?
Will national green organizations place mountaintop removal back onto the front burner this year?
Will a national abolitionist campaign emerge to bolster the courageous efforts of citizens and organizations on the coalfield frontlines?
Will our nation ever create a Coalfields Regeneration Fund to assist displaced coal mining communities and work toward a just transition for a clean energy future?
As part of a year-long series on next steps in the new abolitionist movement to end mountaintop removal and all forms of strip mining—including profiles and interviews with veteran frontline activists Teri Blanton, Kathy Selvage and Bo Webb in central Appalachia, direct action organizers Ash-Lee Woodard Henderson, Mike Roselle, the Ramps Campaign and Mickey McCoy, coal mining widows and families like Lorelei Scarbro, legendary Congressman Ken Hechler, Capitol Hill lobbyist JW Randolph, clean energy transition expert Kristin Tracz and economist Rory McIlmoil, and numerous artists, writers and filmmakers—here's an interview with long-time West Virginia activist and nationally known broadcaster Bob Kincaid, a 9th-generation Appalachian and coal miner's son, and one of the most distinguished voices in the coalfields.
Jeff Biggers: After 40 years of devastating mountaintop removal operations, why hasn't our country brought a halt to this form of mining?

Bob Kincaid: You've asked me why we can't end mountaintop removal and, after much thought on the topic, the first thing that comes to mind is that we don't yet have enough people who WANT to end it. Not enough people recognize it for what it is: a human rights/human health crisis of monumental proportions unfolding right under America's nose in one of its most historically neglected areas.
Many have approached mountaintop removal from the standpoint of an "environmental" problem. Let's be clear: that has not worked. Neither is it likely to work any time in the foreseeable future. The end of mountaintop removal will come when, and ONLY when people recognize that it's not some negligibly esoteric debate over birds and bugs (as the multi-million dollar ad campaigns of the coal industry have cast it), but an existential struggle for the right of people living in central Appalachia to live their lives, without the looming specter of toxic waste dams and high walls, of blasting and poisoned water, of ruined home foundations and ruined human organs.
JB: What's the urgency in stopping mountaintop removal? Why should activists or citizens groups outside of the Appalachian coalfields do to join Appalachians?
BK: The science now is clear: mountaintop removal and its associated processes are killing people, deforming our babies and have been doing so for as long as it has been going on. No "mitigation" will solve the problem. There is no "acceptable" number of cancers suitable in exchange for Don Blankenship or Kevin Crutchfield's obscene wealth.
Mountaintop removal and its various other nicknames must be abolished, and abolished because the cancers and other diseases it carries are a form of human bondage. In short, the effort to end mountaintop removal must become no less an abolitionist movement than the movement to end slavery a hundred and fifty years ago, for the enslavement of a people to ANY economic effort, whether it be King Cotton or King Coal, cannot be tolerated by any society that considers itself civilized.
It is telling, then, that there is not ONE national campaign in the United States whose single-minded goal is to eliminate mountaintop removal. We have an abundance of campaigns that mention mountaintop removal tangentally, or acknowledge that mountaintop removal coal fuels power plants. We do not, however, have a single-focus campaign whose only purpose is to put an end to the Appalachian Apocalypse.
It is well past time such a campaign came into existence. Those of us who have labored long to end mountaintop removal are now prepared to shoulder the whole load going forward. We will no longer be someone's fund-raising object. We will no longer be part of a larger picture. Our world, Appalachia, IS our picture, and we are determined to show that picture to a wider spectrum of our fellow Americans, our fellow humans, until the great, moral weight of Justice demands our agony be ended.
We hillbillies ARE human, and this is our right.
EcoWatch Daily Newsletter
An American flag waves in the wind at the Phillip Burton Federal Building in San Francisco, California on May 17 where a trial against Monsanto took place. Alva and Alberta Pilliod, were awarded
more than $2 billion in damages
in their lawsuit against Monsanto, though the judge in the case lowered the damage award to $87 million. JOSH EDELSON / AFP / Getty Images
By Carey Gillam
For the last five years, Chris Stevick has helped his wife Elaine in her battle against a vicious type of cancer that the couple believes was caused by Elaine's repeated use of Monsanto's Roundup herbicide around a California property the couple owned. Now the roles are reversed as Elaine must help Chris face his own cancer.
The last 50 years have been brutal for wildlife. Animals have lost their habitats and seen their numbers plummet. Now a new report from a British conservation group warns that habitat destruction and increased pesticide use has on a trajectory for an "insect apocalypse," which will have dire consequences for humans and all life on Earth, as The Guardian reported.
Six of the nineteen wind turbines which were installed on Frodsham Marsh, near the coal-powered Fiddler's Ferry power station, in Helsby, England on Feb. 7, 2017.
Sales of electric cars are surging and the world is generating more and more power from renewable sources, but it is not enough to cut greenhouse gas emissions and to stop the global climate crisis, according to a new report from the International Energy Agency (IEA).
"Globally, we're starting to see examples of retailers moving away from plastics and throwaway packaging, but not at the urgency and scale needed to address this crisis."
Greenpeace
By Jake Johnson
A Greenpeace report released Tuesday uses a hypothetical "Smart Supermarket" that has done away with environmentally damaging single-use plastics to outline a possible future in which the world's oceans and communities are free of bags, bottles, packaging and other harmful plastic pollutants.
Children are forced to wear masks due to the toxic smoke from peat land fires in Indonesia.
Aulia Erlangga /
CIFOR
Private homes surround a 20 inch gas liquids pipeline which is part of the Mariner East II project on Oct. 5, 2017 in Marchwood, Penn. Robert Nickelsberg / Getty Images
The FBI is looking into how the state of Pennsylvania granted permits for a controversial natural gas pipeline as part of a corruption investigation, the AP reports.
Three cows who were washed off their North Carolina island by Hurricane Dorian have been found alive after swimming at least two miles.
Carolina Wild Ones / Facebook
The fight between the Standing Rock Sioux and the owners of the Dakota Access Pipeline is back on, as the tribe opposes a pipeline expansion that it argues would increase the risk of an oil spill.