Mountainfilm in Telluride Inspires Conversation and Action on Issues That Matter
May. 19, 2014 10:15AM EST
Insights + Opinion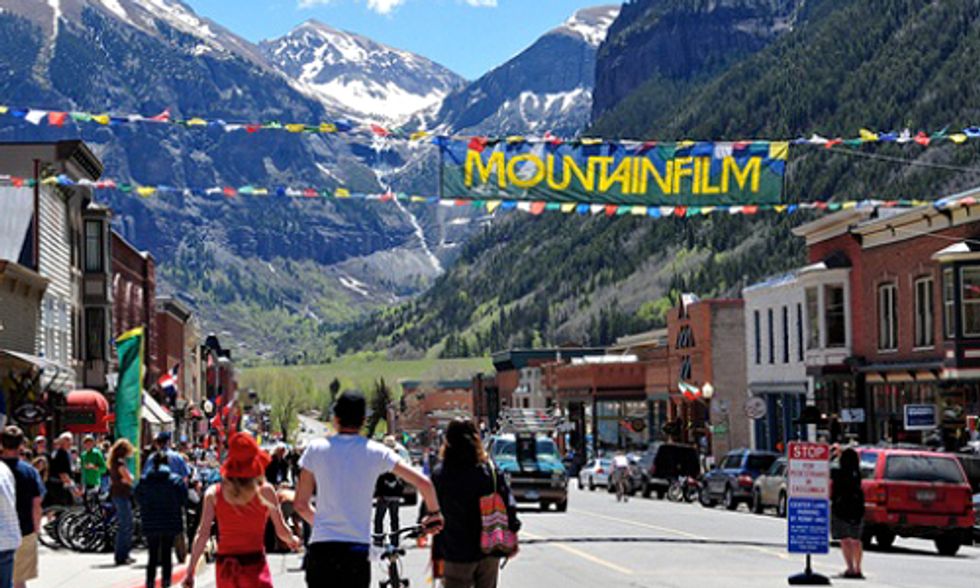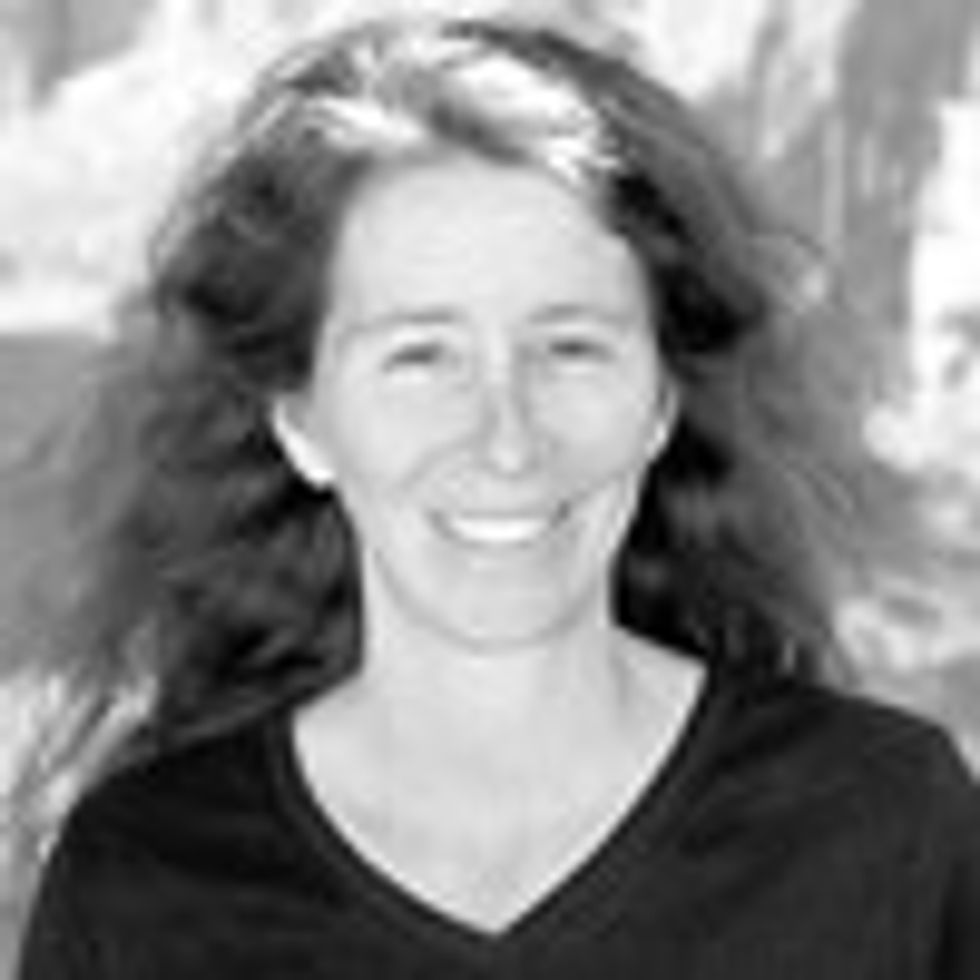 Even though I won't be attending this year's Mountainfilm in Telluride, CO, May 23 – 25, I'm still excited about the lineup of environmental films. All week, EcoWatch will highlight the eco-documentaries featured at Mountainfilm that will educate, inspire and motivate people about the issues that matter, including Mission Blue, Sylvia Earle's plan to save the ocean; the world premier of Dear Governor Hickenlooper, a collection of documentary films providing a new perspective on fracking and clean energy; and Wrenched, a film that "captures the passing of the monkey wrench from the pioneers of eco-activism to the new generation which will carry Edward Abbey's legacy into the 21st century."
Mountainfilm was started in 1979 and is one of America's longest-running film festivals. I've been told the best way to sum-up the festival in one word is: inspiring.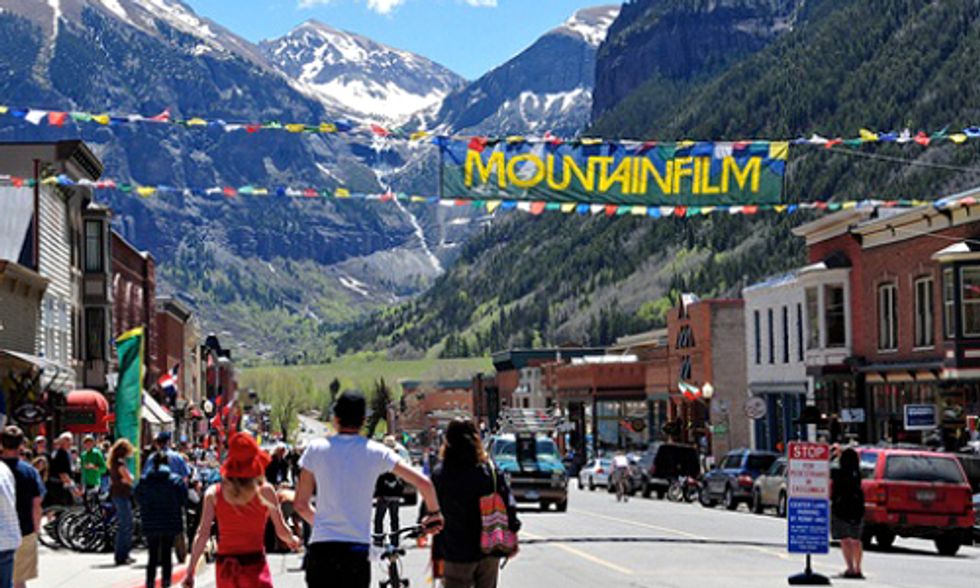 "We're not your average film festival," said Festival Director David Holbrooke. "We've evolved to include many surprise approaches and platforms. After 35 years, we want to keep it interesting for everyone." 
In addition to screening some 90 leading independent documentary films from around the world, the festival features a full-day symposium on a critical contemporary issue, art and photography exhibits, early morning coffee talks, book signing party, ice cream social, student programs and closing picnic/awards ceremony.
This year's Moving Mountains Symposium is in honor of the 50th anniversary of the Wilderness Act, which was signed into law by President Lyndon B. Johnson in 1964. This groundbreaking legislation established American wilderness as "an area where the Earth and its community of life are untrammeled by man, where man himself is a visitor who does not remain."
"It's an exciting topic that we've been considering for years," said Mountainfilm Program Director Emily Long.
"The 50th anniversary of the Wilderness Act is a perfect springboard to discuss wilderness, which has been threaded into the DNA of our festival since its inception. As John Muir eloquently expressed: 'Thousands of tired, nerve-shaken, over-civilized people are beginning to find out that going to the mountains is going home; that wildness is a necessity; and that mountain parks and reservations are useful not only as fountains of timber and irrigating rivers, but as fountains of life.'"
Presentations and panels are scheduled throughout Memorial Day weekend. Featured speakers include: oceanographer, author and lecturer Sylvia Earle; climate activist and co-founder of Peaceful Uprising, Tim DeChristopher, who spent two years in federal prison after saving thousands of acres of federal land threatened by oil and gas extraction; leading environmentalist and activist who founded the group Earth First! and the Rewilding Institute, Dave Foreman; wildlife biologist and vice president for research, conservation and exploration at the National Geographic Society, John Francis; founder of the Living Wild School, Lynx Vilden; National Geographic Emerging Explorer and environmentalist, Juan Martinez; President of The Wilderness Society, Jamie Williams; Executive Vice President and senior scientist at Conservation International, M Sanjayan; and more.
While nothing can replace experiencing the festival in person, this short video captures the essence of this world-renowned gathering:
——–
YOU MIGHT ALSO LIKE
DamNation Explores History of Dams and Brilliance of Rivers Reborn, Premieres at SXSW
5 Must-See Documentaries From the 2014 Environmental Film Festival
——–
EcoWatch Daily Newsletter
Related Articles from EcoWatch