This website uses cookies to ensure you get the best experience while browsing it. By clicking 'Got It' you're accepting these terms.
Mount Polley: A Wake-Up Call to the Realities of Tailings Ponds
Aug. 26, 2014 09:23PM EST
Energy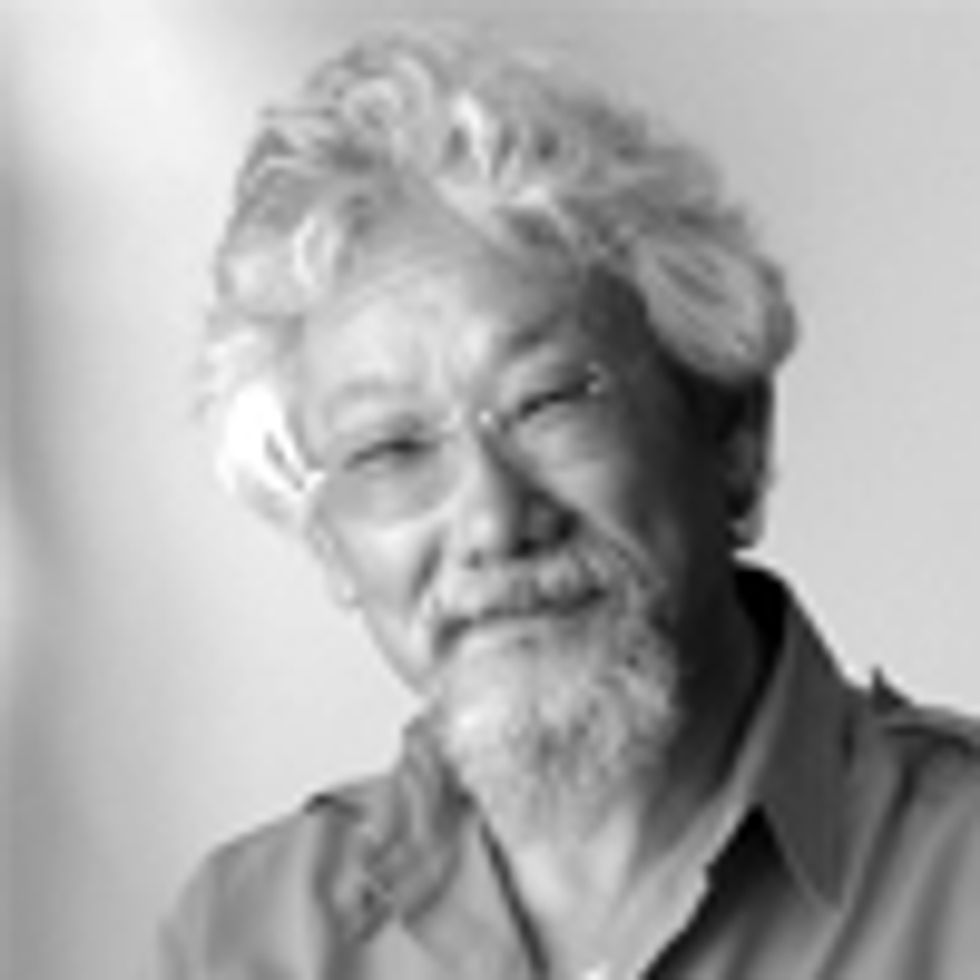 When a tailings pond broke at the Mount Polley gold and copper mine in south-central B.C., spilling millions of cubic metres of waste into a salmon-bearing stream, B.C. Energy and Mines Minister Bill Bennett called it an "extremely rare" occurrence, the first in 40 years for mines operating here.
He failed to mention the 46 "dangerous or unusual occurrences" that B.C's chief inspector of mines reported at tailings ponds in the province between 2000 and 2012, as well as breaches at non-operating mine sites.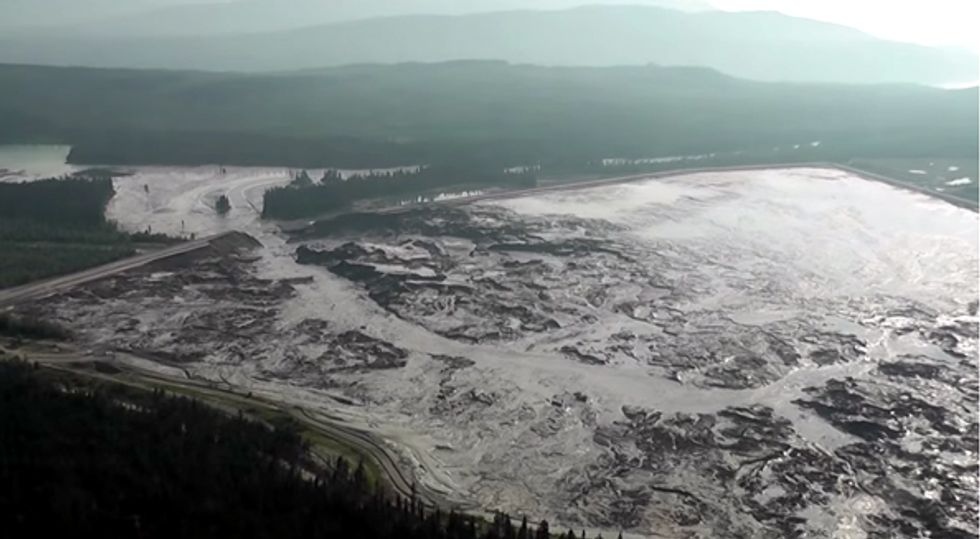 The Mount Polley tailings spill threatens two of B.C.'s most valued resources: salmon and water.
This spill was predictable. Concerns were raised about Mount Polley before the breach. CBC reported that B.C.'s Environment Ministry issued several warnings about the amount of water in the pond to mine owner Imperial Metals.
With 50 mines operating in B.C.—and many others across Canada—we can expect more incidents, unless we reconsider how we're extracting resources.
Sudden and severe failure is a risk for all large tailings dams—Mount Polley's waste pond covered about four square kilometers, roughly the size of Vancouver's Stanley Park. As higher-grade deposits become increasingly scarce, mining companies are opting for lower-grade alternatives that create more tailings. As tailings ponds grow bigger and contain more water and waste than ever before, they also become riskier. The average height of a Canadian tailings dam doubled from 120 meters in the 1960s to 240 meters today. Alberta writer Andrew Nikiforuk likens increasing mining industry risks to those of the oil sands.
Open ponds of toxic slurry aren't the best way to manage mining waste. Although there's no silver-bullet solution, and more research funding on alternative technologies is needed, smaller underground mines are finding safer ways to deal with waste by backfilling tailings. Drying tailings or turning them to a paste before containment are two other options. Safer solutions cost more, making them less popular with profit-focused corporations. But surely B.C.'s $8-billion mining industry can afford to pay more for public and environmental safety.
The government allows the mining industry to choose the cheapest way to deal with waste, and companies often lack adequate insurance to cover cleanup costs when accidents happen. Imperial Metals admits its insurance will likely fall far short of what's required to repair the damage at Mount Polley.
The mining industry and provincial and federal governments must do a better job of managing risks. But how can this happen when we're facing unprecedented dismantling of Canada's environmental regulations and decreased funding for monitoring and enforcement?
Although the B.C. government rightly appointed an independent panel of three top mining engineers to review the cause of the Mount Polley breach and report back with recommendations, the lack of an environmental or cultural perspective on the panel makes it unlikely we'll see meaningful industry reform. And even the most thorough reviews remain ineffective without implementation commitments—a point made clear by the federal government's failure to act on the Cohen Commission's 75 recommendations on the decline of Fraser River sockeye.
Canada's mining industry must also work more closely with First Nations, some of which are challenging industrial activity in their territories. The Tahltan blockaded Imperial Metals' nearly completed mine in the Sacred Headwaters, and the Neskonlith Indian Band issued an eviction notice to an Imperial subsidiary, whichproposed an underground lead-and-zinc mine in Secwepemc Territory in the B.C. Interior. With the Supreme Court's Tsilhqot'in decision affirming First Nations' rights to land and resources within their traditional territories, we're likely to see more defending their lands against mining and other resource extractions.
The Mount Polley tailings spill threatens two of B.C.'s most valued resources: salmon and water. As one of the largest sockeye runs enters the waterways to spawn, we must wait to find out the long-term repercussions for Polley Lake, Quesnel Lake and aquatic life further downstream.
This disaster has eroded public trust in the mining industry and regulations governing it. If risks are too high and long-term solutions unavailable or too expensive, the only way to ensure that toxic tailings are kept out of our precious waterways and pristine landscapes may be to avoid mining in some areas altogether.
As the government rallying cry of "world-class safety standards" echoes in our ears, it's time we lived up to our self-proclaimed reputation.
YOU ALSO MIGHT LIKE
David Suzuki: Put People Before Politics
Global Warming Deniers Become More Desperate By the Day
The Blue Dot Tour: The Right to Breathe Fresh Air, Drink Clean Water and Eat Healthy Food
EcoWatch Daily Newsletter
U.S. President Donald Trump listens as Anthony Fauci, Director of the National Institute of Allergy and Infectious Diseases speaks in the Rose Garden for the daily coronavirus briefing at the White House on March 29 in Washington, DC. Tasos Katopodis / Getty Images
By Jake Johnson
Just over a month after proclaiming that the number of coronavirus cases in the U.S. would soon "be down to close to zero," President Donald Trump said during a press briefing on the White House lawn Sunday that limiting U.S. deaths from the pandemic to between 100,000 and 200,000 people would mean his administration and the country as a whole did "a very good job."
Dicamba is having a devastating impact in Arkansas and neighboring states. A farmer in Mississippi County, Arkansas looks at rows of soybean plants affected by dicamba. The Washington Post / Getty Images
Documents unearthed in a lawsuit brought by a Missouri farmer who claimed that Monsanto and German chemical maker BASF's dicamba herbicide ruined his peach orchard revealed that the two companies knew their new agricultural seed and chemical system would likely damage many U.S. farms, according to documents seen by The Guardian.
Washington State Governor Jay Inslee and other leaders speak to the press on March 28, 2020 in Seattle. Karen Ducey / Getty Images
A bushfire burns outside the Perth Cricket Stadium in Perth, Australia on Dec. 13, 2019. PETER PARKS / AFP via Getty Images

By Albert Van Dijk, Luigi Renzullo, Marta Yebra and Shoshana Rapley
2019 was the year Australians confronted the fact that a healthy environment is more than just a pretty waterfall in a national park; a nice extra we can do without. We do not survive without air to breathe, water to drink, soil to grow food and weather we can cope with.
By Fino Menezes
Everyone adores dolphins. Intelligent, inquisitive and playful, these special creatures have captivated humans since the dawn of time. But dolphins didn't get to where they are by accident — they needed to develop some pretty amazing superpowers to cope with their environment.