Morocco Leading the World Toward a Green Energy Future
Nov. 23, 2012 01:47PM EST
Climate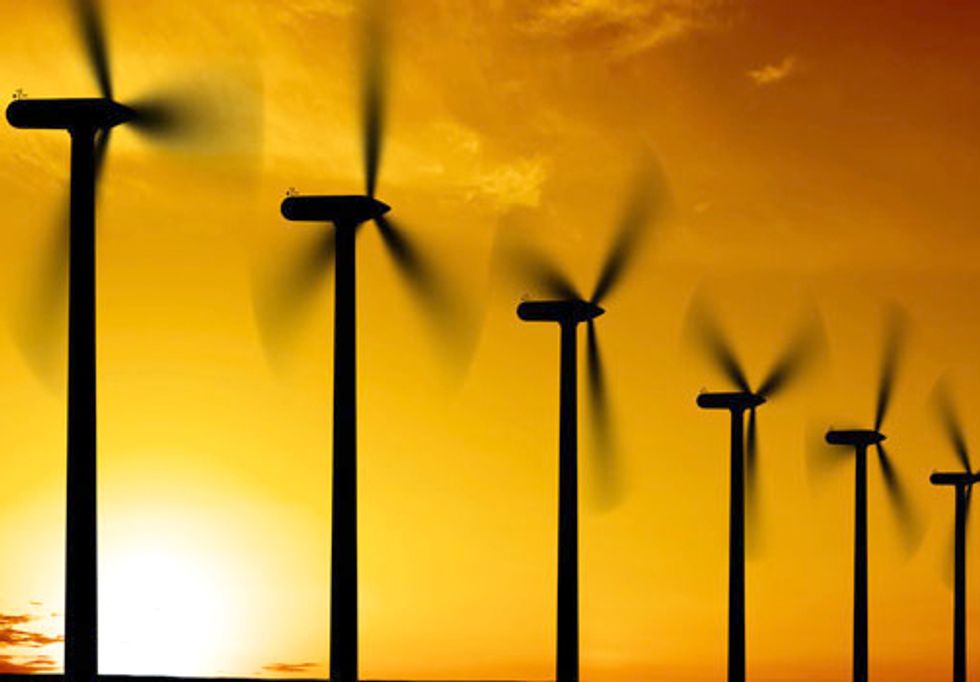 By Paul E McGinniss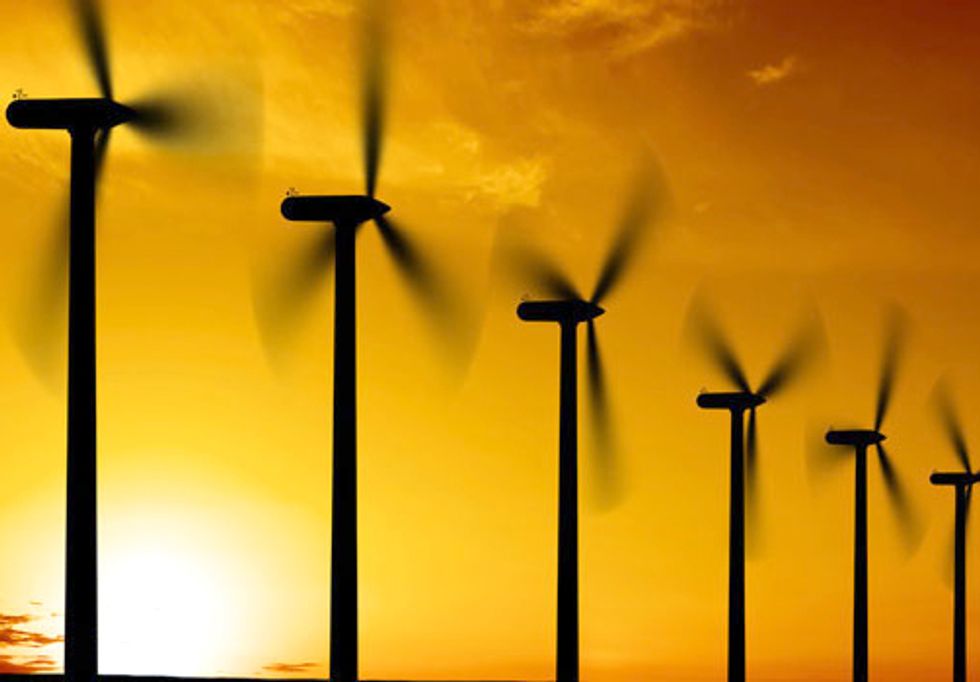 Morocco was the first country in the world to recognize the fledgling American Republic in 1777. Now, they are seeking clean energy independence and asking the world to join them in a green revolution.
This North African country, a constitutional monarchy about the size of California, has recently set a royal goal to ensure that 40 percent of its electricity demand is met from renewable energy sources by 2020. This is an extremely aggressive goal considering more than 90 percent of its current energy use is fossil fuel based and imported.
Astoundingly, with the cooperation of European and worldwide partners, Morocco has even grander plans to power itself entirely by renewable energy and potentially, in cooperation with other Northern African countries, export excess clean energy to Europe.
With these aggressive goals, it shouldn't be surprising that King Mohammed VI of Morocco isn't afraid of what anyone thinks when he talks about the reality of climate change. And talk he does.
In a message to world participants at the September 2102 conference in Morocco, Energy Challenges in the Euro-Mediterranean Region, King Mohammed said:
"Convinced of the vital importance of protecting and preserving the environment, and having realized at an early stage—thanks to its geographical location—the potential impact of climate change, my country resolutely opted for sustainable development which, needless to say, goes hand in hand with human development."
In 2009, King Mohammed announced at a ceremony attended by U.S. Secretary of State Hillary Clinton a $9 billion solar project with the target of creating 2,000 megawatts of renewable power by 2020. According to the Moroccan Minister of Energy and Mining at the time, Amina Benkhadra, the "massive project" will combine economic and social development with environmental protection and efforts to tackle climate change. "The project will reduce energy imports by saving the equivalent of a million tonnes of oil per year and help protect the environment by cutting carbon dioxide emissions by 3.7 million tonnes annually," said Benkhadra."
Morocco's foray into its green future started small, with encouragement of individual solar systems on homes, especially in remote areas with no power. The country rightly understood the importance of localized sources of power generation and micro grids. It was only in 2007 when Morocco installed its first, small 50 kilowatt photovoltaic power plant in Tit Mellil. Then things got on a roll. In 2007, Morocco installed 200,000 square meters of solar water heating panels. In 2008, a combined cycle solar and thermal plant of 427 megawatts was established. But, all this was just the tip of a huge wave of renewable activity which has positioned Morocco to be a major geopolitical player in renewable energy.
In 2010, the largest wind farm in Africa, consisting of 165 turbines, was inaugurated in northern Morocco.
Clean Technica reported in October 2012, that a new memorandum of understanding was signed between the Moroccan government and the Desertec Foundation, a German based entity, to strengthen plans to build a massive series of solar power plants in the northern part of Morocco. These plants will supply not only power for Morocco, but also feed clean energy to Europe via high voltage direct current transmission lines.
"Morocco is a not just a visionary in the region, but also a successful pioneer in the global transition to renewables," said Dr Thiemo Gropp, director of the Desertec Foundation.
In a Clean Technica article, Morocco Stays Renewable Energy Course Amidst Arab Spring, it notes that, "also vital to the renewable energy/energy efficiency strategy's success and job creation, Morocco is investing in building out a modern electricity grid and distribution lines. These are key to the government's plans to export green energy to Europe."
The green headway Morocco is making shows the vital importance of strong leadership.
A Forbes article, Is Morocco the Mediterranean's Green Energy Savior?, states that Fouad Douiri, Morocco's newly appointed Minister of Energy, Mines, Water and the Environment, cited a series of laws passed in 2009. The legislation provided the foundation and grid support for the country's renewable efforts, including the creation of the National Agency for Renewable Energy Development and Energy Efficiency and the Moroccan Agency for Solar Energy.
King Mohammed and his government understand that being energy independent is not just about national security, it's also about bettering the lives of the citizens in the process, protecting a fragile environment, creating jobs and educating the youth.
With an eye toward protecting air and water quality and not just developing energy security, in 2010 Morocco introduced a "green tax" for polluters.
"Although the cost of solar energy is still high, this source of renewable energy opens up promising, strategic prospects since state-of-the-art technologies in this field are readily available ... In addition to generating electricity, this energy sector provides a basis for green growth in addition to contributing to economic and social development. It should also enable our country to sharpen its industrial competitive edge and help us encourage development-oriented scientific research and technological innovations, sensitize our young people about civic environmental values and promote optimal use of alternative energy sources," explains King Mohammed.
On Nov. 12, the Moroccan King announced the creation of a "green city" which has at its heart a university which includes a focus on sustainable development and clean technology. This creative and bold initiative is similar to the visionary green city cum university, Masdar, that is in the works in Abu Dhabi, United Arab Emirates.
Granted, Morocco, unlike the U.S. and some of the neighboring, oil rich countries like Libya, is not blessed with fossil fuel riches. So, obviously, they are not able to develop an energy security plan that relies on fossil fuels. Nonetheless, they are showing larger, wealthier and more powerful countries that with vision and leadership they can modernize and develop themselves sustainably, without fossil fuels.
The fact that Morocco, a country with a GDP of 100.22 billion dollars, an economy much smaller than the state of California—$1.9 trillion economy, the 8th largest GDP in the world), has manged to move so far so fast is a lesson for us all.
Interestingly, many thought California's renewable energy mandates were unrealistic when in 2011 it set a goal of achieving renewable electricity generation of 33 percent by 2020. The LA Times reported after Governor Jerry Brown signed the legislation, "the new law, known as a renewable portfolio standard, is the most aggressive of any state. Several attempts to introduce a federal version have stalled in a divided and preoccupied Congress."
But, the naysayers who doubted that California could do what it set out to accomplish are being proved wrong. The Natural Resources Defense Council reported in California Utilities Exceed Renewable Power Goals, "at a time when there's plenty of disheartening news about the environment, yesterday's report that California is continuing to make rapid progress toward its goals for clean, renewable power generation is reason to cheer. The California Public Utilities Commission's progress report shows that the state's three largest private electric utilities—Pacific Gas & Electric, Southern California Edison and San Diego Gas & Electric—have met the renewable portfolio Sstandard goal of 20 percent of renewable energy from 2011-2013—and are on track to surpass that milestone this year en route to achieving the mandated one-third share by 2020."
Disappointingly, the U.S. government, unlike Morocco and an increasing number of other countries around the world, has not passed a federal renewable portfolio standard. However, most U.S. states across the country are moving in the direction of clean energy with 38 states setting Renewable Portfolio Standards or at least having renewable energy goals.
According to Reuters, the Chancellor Angela Merkel of Germany said this month that the German government remained committed to expanding its renewable energy capacity and would strive to coordinate policies better with the country's 16 states. Further, Merkel and state leaders told reporters that better coordination would help Germany achieve its goal of getting 40 percent of its electricity from renewable sources by 2020, up from 25 percent currently.
With Morocco managing to address local environmental concerns, develop a resilient energy security program and connect to a larger world energy strategy in such a short time, hopefully it will inspire policy makers around the world. The accomplishments in Morocco are especially important for American politicians to consider as they weigh the merits of continued extreme fossil fuel extraction, including approving the Keystone XL tar sands pipeline, fracking and offshore oil drilling.
America should recognize Morocco's achievements and join them on a path toward a clean, peaceful green energy world.
Check out this Al Jazeera English video from 2010, Going Green in Morocco:
Visit EcoWatch's RENEWABLES page for more related news on this topic.
--------
Paul E McGinniss is The New York Green Advocate. He is a green building consultant and real estate broker in New York. He is pretty much obsessed with all things environment and has lately become a resiliency addict.
EcoWatch Daily Newsletter