This website uses cookies to ensure you get the best experience while browsing it. By clicking 'Got It' you're accepting these terms.
More than 125,000 Businesses Oppose Resolution to Rollback Mercury and Air Toxics Standards
Jun. 13, 2012 07:30AM EST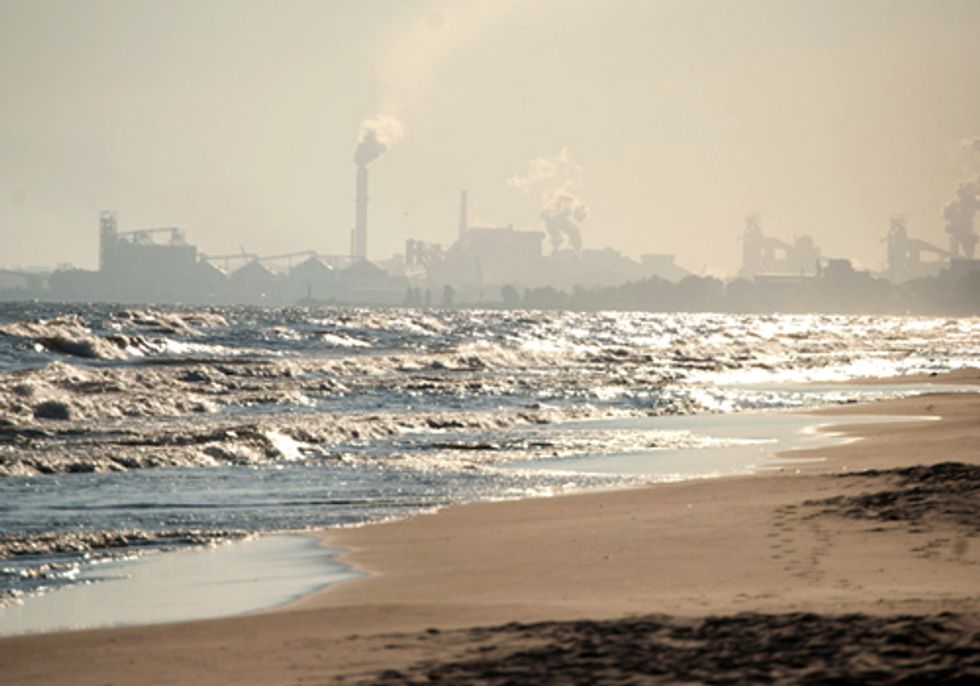 Today a diverse group of business organizations representing more than 125,000 businesses and more than 300,000 individual business leaders, entrepreneurs and investors with collective assets totaling more than $9.5 trillion sent the following letter to all 50 U.S. Senators expressing opposition to S.J. Res. 37, which would prevent U.S. Environmental Protection Agency (EPA) from implementing recently finalized Mercury and Air Toxics Standards for Power Plants or from issuing any similar standard in the future. The letter, signed by the American Businesses for Clean Energy, American Sustainable Business Council, Ceres, Environmental Entrepreneurs (E2) and Main Street Alliance, reads as follows:
"Currently, there are efforts in Congress to prevent EPA from implementing the recently finalized Mercury and Air Toxics Standards (MATS) for power plants. We urge Congress to oppose such legislative efforts to undermine EPA's clean air standards. MATS will establish, for the first time, national limits on mercury and other toxic air pollutants from coal- and oil-fired power plants. Use of the Congressional Review Act (CRA) to block the standard through a privileged resolution, S.J. Res 37, represents an extreme approach to addressing environmental standards. If successful, S.J. Res. 37 would block implementation of MATS, stall critical upgrades to the nation's oldest and dirtiest power plants, and prevent EPA from issuing similar standards for toxic air emissions from power plants in the future, creating business uncertainty and impeding investments in a clean energy economy.
"We represent a diverse set of businesses that understand the nexus between environmental and economic interests, and believe that adhering to sensible clean air standards can spark innovation and drive long term growth. Our partnering businesses range in size from Fortune 500 companies to small businesses and constitute more than 125,000 businesses and more than 300,000 individual business leaders, entrepreneurs and investors with collective assets totaling more than $9.5 trillion.
"A CRA threat creates significant delay and business uncertainty as companies look to make long term investment decisions. As organizations that represent a diverse range of business interests and leadership, we believe the timely implementation of MATS for power plants is a meaningful step towards economic growth and investment. While many electric generating companies have already made investments to clean up their fleet, a small but vocal minority of utilities are seeking to put off investments despite retaining unprecedented amounts of cash on their balance sheets. Furthermore, companies that make up the diverse pollution control industry's supply chain stand ready to supply their services but need a final standard with a clear compliance schedule to begin hiring more workers to meet expected demand in the coming years.
"Attempts to delay and derail MATS will stall investments and jeopardize much-needed jobs that would be created both directly and indirectly from pollution control installation and construction projects as the electric sector transitions towards a cleaner generating fleet. EPA estimates that implementing this standard will provide employment for tens of thousands of Americans by supporting 46,000 short‐term construction jobs and 8,000 long‐term utility jobs. Other estimates predict higher jobs benefits. For example, the Economic Policy Institute's updated February 2012 analysis estimates the standard will generate roughly 117,000 jobs by 2015.
"The history of the Clean Air Act shows that sound environmental policies like MATS can serve as a catalyst to innovation and job creation. We strongly urge Congress to oppose legislative efforts to undermine EPA's clean air standards, such as S.J. Res. 37, which would permanently block EPA from setting sensible standards for toxic air emissions from power plants."
Visit EcoWatch's CLEAN AIR ACT page for more related news on this topic.
—————
American Businesses for Clean Energy (ABCE) with over 5,200 supporters nationwide is an initiative to demonstrate large and small business support for EPA's clean air standards and Congressional enactment of clean energy and climate legislation.
The American Sustainable Business Council (ASBC) is a growing coalition of business networks and businesses committed to advancing a new vision, framework and policies that support a vibrant, equitable and sustainable economy. The Council brings together the business perspective, experience and political will and strength to stimulate our economy, benefit our communities, and preserve our environment.  Today, the organizations that have joined in this partnership represent over 100,000 businesses and more than 200,000 entrepreneurs, owners, executives, investors and business professionals.
Ceres is a national coalition of major investors, businesses and public interest organizations working with companies to address sustainability challenges such as climate change and water scarcity.
Environmental Entrepreneurs (E2) is the independent business voice for the environment. E2 is a national community of individual business leaders who advocate for good environmental policy while building economic prosperity. E2 takes a reasoned, economically sound approach to environmental issues by relying on fact-based policy expertise. As the independent business voice in the debate, E2 is effective and delivers results at both the state and national levels through its bipartisan efforts.
The Main Street Alliance is a national network of state-based small business coalitions. The Alliance creates opportunities for small business owners to speak for ourselves, advancing public policies that are good for our businesses, our employees, and the communities we serve.
EcoWatch Daily Newsletter
A Starbucks barista prepares a drink at a Starbucks Coffee Shop location in New York. Ramin Talaie / Corbis via Getty Images
By Cathy Cassata
Are you getting your fill of Starbucks' new Almondmilk Honey Flat White, Oatmilk Honey Latte, and Coconutmilk Latte, but wondering just how healthy they are?
By Sharon Kelly
Back in April last year, the Trump administration's Environmental Protection Agency decided it was "not necessary" to update the rules for toxic waste from oil and gas wells. Torrents of wastewater flow daily from the nation's 1.5 million active oil and gas wells and the agency's own research has warned it may pose risks to the country's drinking water supplies.
Swedish climate activist Greta Thunberg takes part in a "Friday for Future" youth demonstration in a street of Davos on Jan. 24, 2020 on the sideline of the World Economic Forum annual meeting. FABRICE COFFRINI / AFP via Getty Images
Treasury Secretary Steven Mnuchin pretended not to know who Greta Thunberg is, and then he told her to get a degree in economics before giving world leaders advice, as The Guardian reported.
The Visible Infrared Imaging Radiometer Suite on the Suomi NPP satellite acquired this image of forest fire smoke hovering over North America on Aug. 15, 2018. NASA Earth Observatory
New York City isn't known for having the cleanest air, but researchers traced recent air pollution spikes there to two surprising sources — fires hundreds of miles away in Canada and the southeastern U.S.
If temperatures continue to rise, the world is at risk from global
sea-level rise
, which will flood many coastal cities as seen above in Bangladesh. NurPhoto / Contributor / Getty Images
The mounting climate emergency may spur the next global financial crisis and the world's central banks are woefully ill equipped to handle the consequences, according to a new book-length report by the Bank for International Settlements (BIS), as S&P Global reported. Located in Basel, Switzerland, the BIS is an umbrella organization for the world's central banks.