Monsanto's Genetically Engineered Sweet Corn a Flop?
Nov. 18, 2013 04:45PM EST
Food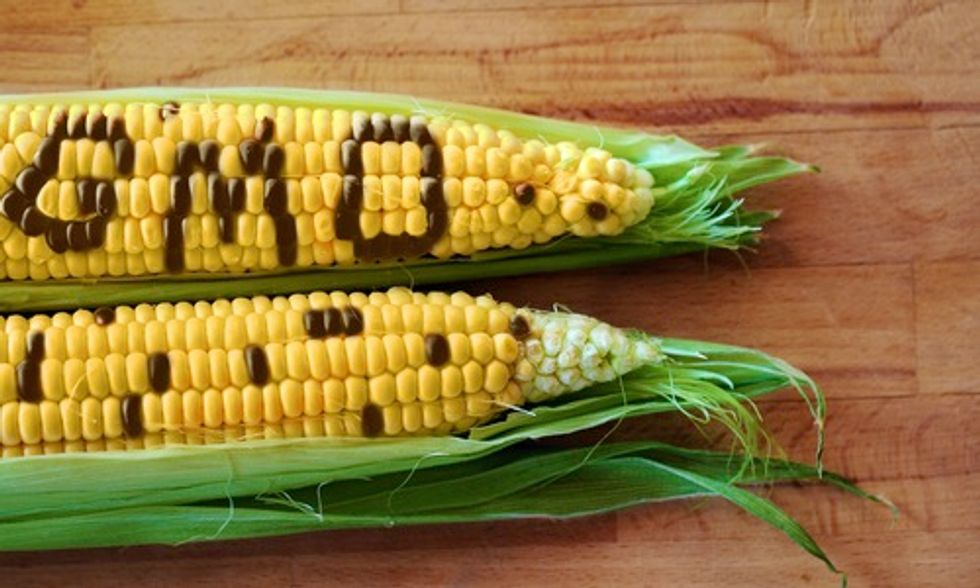 A genetically engineered sweet corn that is biotech giant Monsanto's first direct-to-consumer product appears to be a flop in the U.S. market, says a first-of-its-kind investigation. 
For four months beginning last June, Friends of the Earth tested 71 samples of fresh, frozen and canned sweet corn from eight areas in a nationwide sample, using a highly sensitive strip-testing method designed to detect the presence of proteins expressed in genetically modified corn plant tissue. Positive samples were confirmed at an accredited independent lab.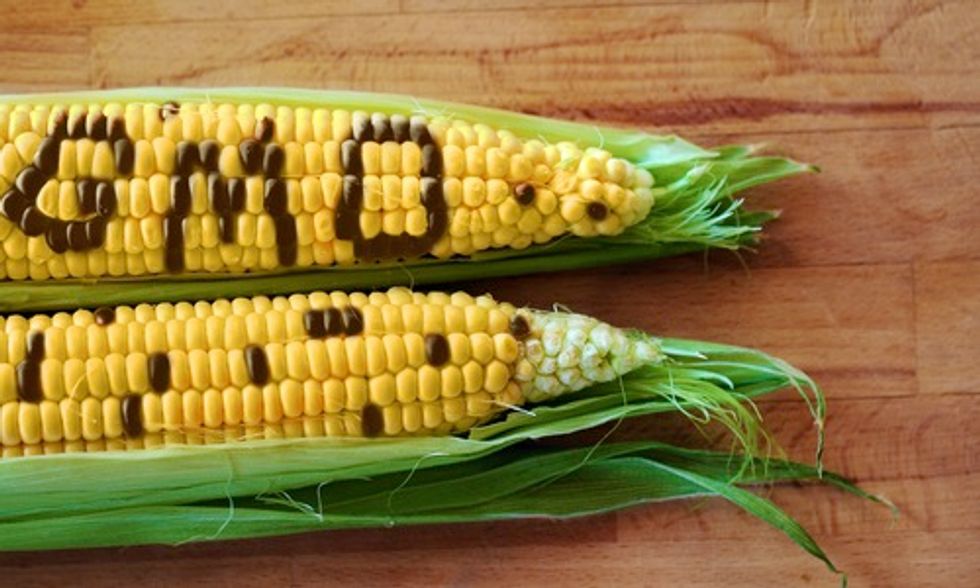 Shutterstock
The analysis found only two corn samples out of 71 (2.4 percent) tested positive as genetically engineered. Both were confirmed to be Monsanto Seminis Performance Series sweet corn, a stacked trait product genetically engineered to resist insects and withstand herbicides. Seeds for the Seminis sweet corn have been on the market since 2011.
Since food producers are not required to label genetically modified organisms (GMOs), the only way to find out if a food contains GMOs is to test it.
Monsanto's GMO sweet corn was purchased at City Market in Breckenridge, CO, and Stop & Shop in Everett, MA. The corn from Everett was grown in Ontario, Canada, while the Breckenridge corn was of unknown origin.
No GMO sweet corn was found in samples purchased in Washington, California, Illinois, Vermont, Washington, D.C. or Oregon, or in other stores in Colorado or Massachusetts. Samples purchased at Walmart stores in Seattle and Denver tested negative, despite the store's stated intention to sell GMO sweet corn. 
"Monsanto's genetically engineered sweet corn appears to be a big flop in the United States," said Lisa Archer, Food and Technology Program director at Friends of the Earth. "Food companies here are starting to reject genetically engineered foods, and rightly so. They know their customers, particularly parents, are leery of unlabeled, poorly studied GMOs." 
General Mills, Whole Foods and Trader Joe's have said they will not sell or use genetically engineered sweet corn. Last week, McDonald's and Gerber said they don't plan to use a new GMO apple, currently pending approval, that is genetically engineered to resist browning. A new GMO salmon engineered with the genes of an ocean pout to grow faster has been rejected by numerous major supermarket chains in the U.S., including Target, Trader Joe's and Aldi, representing nearly 5,000 stores nationwide.
The genetically engineered sweet corn is the first product developed by Monsanto that goes straight from the farm to the consumer's plate, rather than first being converted into animal feed, sugars, oils, fibers and other ingredients found in a wide variety of processed food.
Until now, Monsanto's GMOs have been commodity crops for processed food and animal feed. U.S. livestock are fed genetically engineered crops—a practice in place since these crops were first introduced in 1996. Each of the top six GMO crops—soy, cotton, corn, canola, sugar beet and alfalfa—are used heavily by the U.S. and global animal feed market.
Very few GMO fresh, whole foods are on store shelves—just papaya from Hawaii and some squash. Syngenta has offered GMO sweet corn for about a decade, but most farmers have not grown it.
Friends of the Earth spent about $2,000 on the U.S. corn-testing project.
"Obviously most shoppers can't send their food to a lab to figure out what they're eating," Archer said. "We have a right to know if the corn we're feeding our kids has been genetically engineered to contain an insecticide. We need mandatory GMO labels now."
Visit EcoWatch's GE FOOD page for more related news on this topic.

EcoWatch Daily Newsletter
Related Articles from EcoWatch
Recent Stories from EcoWatch