This website uses cookies to ensure you get the best experience while browsing it. By clicking 'Got It' you're accepting these terms.
Monsanto Issued Two GMO Permits Despite Objection From 5 Million Nigerians
Jun. 16, 2016 01:23PM EST
Food
The National Biosafety Management Agency (NBMA), the regulatory body for biotechnology in Nigeria, has issued two permits to Monsanto Agriculture Nigeria Limited for the commercial release and market placement of genetically modified (GMO) cotton and the confined field trial of GMO maize.
The two permits were signed by NBMA director-general Rufus Ebegba on May 1, which happened to be a public holiday.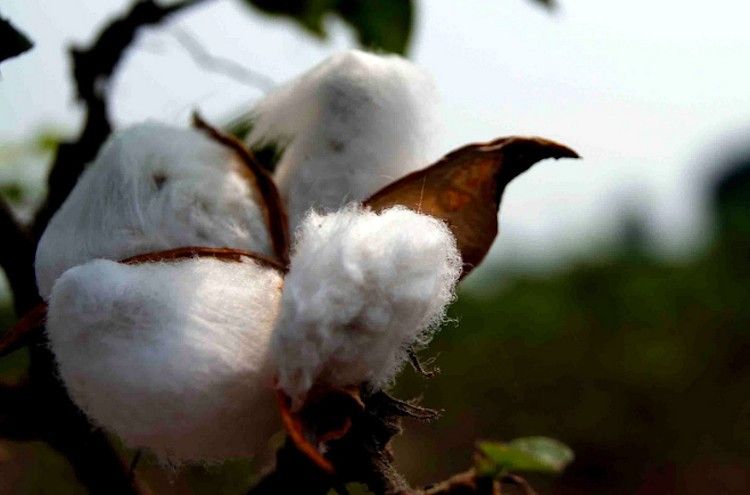 Monsanto has received permits from Nigeria's biotechnology regulatory body for its Bt cotton and GMO maize. Photo credit: Flickr
According to the Premium Times, this comes despite assurances from Minister of State for Environment Ibrahim Jibril that "Nigeria would not mortgage the safety of its citizens by introducing unproven products into the country."
The move has sparked widespread condemnation from 100 organizations representing more than 5 million Nigerians, including farmers, faith-based organizations, civil society groups, students and local community groups.
The coalition has previously expressed concerns about the human health and environmental risks of genetically altered crops. They noted that Monsanto's genetically enhanced crops are designed to tolerate the use of the herbicide glyphosate which was declared as a possible carcinogen by the World Health Organization's International Agency for Research on Cancer (IARC) in March 2015.
"This is extremely shocking," Nnimmo Bassey, the director of the Health of Mother Earth Foundation, said in response to the development. "Little wonder officials of NBMA, National Biotech Development Agency (NABDA) and their pro-GMO train have been fighting tooth and nail to fool Nigerians by claiming that GMOs are safe! They approved the poorly concocted applications and issued these permits on a Sunday when government offices do not open. In fact, 2nd May was also a public holiday."
Bassey has been one of the most prominent opponents of genetically modified foods in Nigeria, ever since former Nigerian president Goodluck Jonathan signed the National Biosafety Management Bill into law last year, basically opening the doors to GMOs cultivation in the country.
Bassey has accused NBMA's governing board of having GMO proponents such as NABDA and the Biotechnology Society of Nigeria as members.
"Those GMO promoters are concerned with ensuring the profit of biotech entrepreneurs rather than the health and environmental concerns of Nigerians," he told the Premium Times. "A case in point is that NABDA, a member of the Board of NBMA, is a co-sponsor with Monsanto of the application for the field trials of the GMO maize. We are also appalled that an agency saddled with defending Nigeria's biodiversity is actively promoting these risky technologies."
Nigeria's Guardian has published the reasoning behind group's objection to Monsanto's recent permits:
In the objection to Monsanto's applications, the concerned Nigerians stated that in its application MON 15985, Monsanto is using genes referred to as cry2Ab2 and cry1Ac, which produce Bt toxins that have been synthetically manufactured with no history of safe use in nature.
The insertion of the Antibiotic Resistant Marker Gene (ARMG) causes concerns regarding the potential transfer of antibiotic resistance to other living organisms.
This concern, which is dismissed by the applicant, has been raised by a scientific panel of the European Food Safety Authority (EFSA) stating that this particular ARMG should be restricted to field trial purposes and should not be present in GM plants to be placed on the market—unfortunately this is what NBMA has released into the Nigerian market.
NMBA's latest action has also provoked the NGO Global Prolife Alliance to call on Nigeria's President Muhammadu Buhari to dismiss the agency's management and board.
"The recent actions of the management of the NBMA are clear manifestations of the undue interference by biotechnology firms who dictate the actions of their government regulators," Dr. Philip C. Njemanze, MD, Global Prolife Alliance chairman, said. "These actions of the NBMA are dangerous and unpatriotic. They are in violation of food and environmental safety laws in Nigeria. These actions of NBMA display total incompetence and unprofessionalism by the management, and calls into question their fitness to administer such a crucial job of securing the food security of the people of the Federal Republic of Nigeria."
He called the action a "total disregard for the food safety concerns regarding GMOs crops expressed by leading governments around the world, who have had first hand experience with genetically modified maize," pointing to France, Germany, Poland, Italy, Luxemburg, Austria, Hungary and Greece that have banned the same insect-resistant corn variety citing environmental concerns.
Following the intense outcry, Egbeba, the NBMA head, announced at a press conference that no GMO product has been officially released into the Nigerian market yet. He said the agency will be assessing the potential impact of GMOs on human or animal health, the environment as well as its socio-economic impacts before its official release, according to The Leadership.
"The NBMA is poised to effectively regulate modern biotechnology for the benefit of Nigerians and to allay the fears of members of the public who so wish to consume GMOs in Nigeria," the director-general said. "It should be clear that no one would be forced to use or consume GMOs in Nigeria. GMOs would be labelled. The agency bases its decision on science, taking into consideration national interest, socio-economic issues, human health and safety to the environment."
Egbeba also dismissed safety concerns of GMOs, saying that "the controversy surrounding the food and feeds are quite germane. However, suffice it to say that [to] date there is no reliable evidence that GM crops pose any health risk whatsoever. Recent FAO, World Health Organization (WHO) and other credible authorities attest to this. The public should therefore trust the agency's decisions and avoid unscientific information and acts capable of causing public distrust and panic."
YOU MIGHT ALSO LIKE
Is Big Food Ready For Vermont's Historic GMO Labeling Law?
Brazil Won't Buy U.S. GMO Corn, Highlights Worldwide Divide Over GMOs
First Commercial Crop of GMO Arctic Apples About to Hit Market
EU Fails to Approve 'Technical Extension' for Weed-Killer Glyphosate
EcoWatch Daily Newsletter
Pexels
By Marlene Cimons

Scientist Aaswath Raman long has been keen on discovering new sources of clean energy by creating novel materials that can make use of heat and light.
Attendees seen at the Inaugural Indigenous Peoples Day Celebration at Los Angeles Grand Park on Oct. 8, 2018 in Los Angeles. Chelsea Guglielmino / Getty Images
Young activists and their supporters rally for action on climate change on Sept. 20 in New York City. Drew Angerer / Getty Images
By Jeff Turrentine
More than 58 million people currently living in the U.S. — 17 percent of the population — are of Latin-American descent. By 2065 that percentage is expected to rise to nearly a quarter. Hardly a monolith, this diverse group includes people with roots in dozens of countries; they or their ancestors might have arrived here at any point between the 1500s and today. They differ culturally, linguistically and politically.
Thu Thai Thanh / EyeEm / Getty Images
Commonly consumed vegetables, such as spinach, lettuce, peppers, carrots, and cabbage, provide abundant nutrients and flavors. It's no wonder that they're among the most popular varieties worldwide.
Petrochemical facilities in the Houston ship channel. Roy Luck / CC BY 2.0
By Tara Lohan
Prigi Arisandi, who founded the environmental group Ecological Observation and Wetlands Conservation, picks through a heap of worn plastic packaging in Mojokerto, Indonesia. Reading the labels, he calls out where the trash originated: the United States, Australia, New Zealand, United Kingdom, Canada. The logos range from Nestlé to Bob's Red Mill, Starbucks to Dunkin Donuts.
The trash of rich nations has become the burden of poorer countries.