This website uses cookies to ensure you get the best experience while browsing it. By clicking 'Got It' you're accepting these terms.
Monsanto Found Guilty of Chemical Poisoning in France
Feb. 14, 2012 09:00AM EST
GMO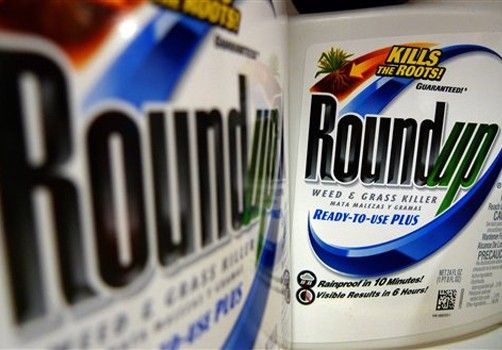 A French court has found U.S. chemical giant Monsanto Co. guilty of pesticide poisoning in the case of a French farmer who became ill after exposure to one of the company's herbicides, according to Reuters. The case is significant in that it sets precedent for other cases alleging pesticide poisoning or negligence in reporting of potential effects on human health resulting from pesticides. The court has said it will seek an expert opinion regarding the farmer's losses in order to determine the appropriate amount of damages he should be rewarded.
The case stems from an incident in which the farmer, Paul Francois, inadvertently inhaled Monsanto's Lasso pesticide when cleaning his sprayer tank on his farm in southern France in 2004. He then began experiencing memory loss, headaches, and stammering, among other neurological problems. This led to his decision to file suit against Monsanto, asserting that the company did not provide adequate warnings on the product label that would indicate these symptoms could result from exposure. The court agreed with Mr. Francois, stating that, "Monsanto is responsible for Paul Francois's suffering after he inhaled the Lasso product … and must entirely compensate him," according to Agence France-Presse (AFP).
Lasso is a general herbicide for grasses and some broadleaf weeds whose active ingredient is alachlor. Before Roundup, Lasso was one of Monsanto's biggest products and became one of the most widely used of any pesticide in the U.S. in the 1980s. Alachlor is a highly toxic chemical that is widely considered an endocrine disruptor and has been linked to kidney and liver damage as well as birth and developmental defects. It is classified by the U.S. Environmental Protection Agency (EPA) as likely to be carcinogenic in high doses. Nonetheless, it remains registered for use through the U.S. In 1987, the state of Massachusetts attempted to ban the chemical, but was fought by Monsanto, which successfully convinced the state's pesticide board to make alachlor a restricted use chemical instead of banned. The chemical was banned throughout the European Union in 2007, including in France, where the Francois incident occurred. It is registered for use in the U.S.
Numerous other cases have been filed seeking damages from chemical companies due to pesticide poisonings, but they have often suffered because of the difficulty of linking chemical exposure to a particular person's chronic illness. However, the Francois case was able to demonstrate that it was in fact the pesticide that caused harm because it was linked to a specific incident involving acute exposure, rather than long terms effects after repeated, chronic exposure. The problem with trying to prove cases regarding chronic exposure was summarized by another farmer, who told Reuters, "It's like lying on a bed of thorns and trying to say which one cut you."
A lawyer for Monsanto said the company was disappointed with the decision and that it will explore appealing to a higher court.
Monsanto and its products are currently involved in several other lawsuits, largely stemming from its line of herbicide tolerant "Roundup Ready" crops. A lawsuit filed by the Public Patent Foundation on behalf of family farmers, seed businesses, organic agricultural organizations, and environmental groups (including Beyond Pesticides) seeks to prevent the chemical company from asserting its patents and suing farmers who are unwittingly found to have incidental amounts of patented herbicide-tolerant seeds in their fields. Oral arguments in this case were heard last month.
Beyond Pesticides is also a plaintiff in another lawsuit involving genetically engineered crops led by attorneys for the Center for Food Safety (CFS), Earthjustice, and farm and environmental groups. The lawsuit filed against the U.S. Department of Agriculture (USDA) argues that the agency's 2011 unrestricted approval of Monsanto's genetically engineered alfalfa is unlawful. For more information on genetically engineered crops, see Beyond Pesticides' webpage.
Chemical companies' argument that people in the U.S. do not have a right to sue for damages associated with registered pesticides lost in the U.S. Supreme Court in 2005 in Bates et al v. Dow AgroSciences LLC. The Supreme Court ruled that citizens damaged by pesticides have the right to sue producers of these toxic products, finding that federal pesticide law does not offer adequate protection from "manufacturers of poisonous substances." Dow Chemical Company, supported by the Bush administration at the time, argued that, because its products are registered by EPA, chemical manufacturers should be shielded from litigation.
For more information, click here.
EcoWatch Daily Newsletter
Sen. Michael Bennet (D-CO) speaks during the North American Building Trades Unions Conference at the Washington Hilton April 10, 2019 in Washington, DC. Zach Gibson / Getty Images
Colorado senator and 2020 hopeful Michael Bennet introduced his plan to combat climate change Monday, in the first major policy rollout of his campaign. Bennet's plan calls for the establishment of a "Climate Bank," using $1 trillion in federal spending to "catalyze" $10 trillion in private spending for the U.S. to transition entirely to net-zero emissions by 2050.
When Trump's Environmental Protection Agency (EPA) announced its replacement for the Obama-era Clean Power Plan in August 2018, its own estimates said the reduced regulations could lead to 1,400 early deaths a year from air pollution by 2030.
Now, the EPA wants to change the way it calculates the risks posed by particulate matter pollution, using a model that would lower the death toll from the new plan, The New York Times reported Monday. Five current or former EPA officials familiar with the plan told The Times that the new method would assume there is no significant health gain by lowering air pollution levels below the legal limit. However, many public health experts say that there is no safe level of particulate matter exposure, which has long been linked to heart and lung disease.
A crate carrying one of the 33 lions rescued from circuses in Peru and Columbia is lifted onto the back of a lorry before being transported to a private reserve on April 30, 2016 in Johannesburg, South Africa. Dan Kitwood / Getty Images
By Andrea Germanos
Animal welfare advocates are praising soon-to-be introduced legislation in the U.S. that would ban the use of wild animals in traveling circuses.
A tornado Monday in Union City, Oklahoma.
TicToc by Bloomberg / YouTube screenshot
A woman walks in front of her water-logged home in Sriwulan village, Sayung sub-district of Demak regency, Central Java, Indonesia on Feb. 2, 2018. Siswono Toyudho / Anadolu Agency /Getty Images
Matt Cardy / Stringer / Getty Images
The Guardian is changing the way it writes about environmental issues.
Blueberry yogurt bark. SEE D JAN / iStock / Getty Images Plus
Having nutritious snacks to eat during the workday can help you stay energized and productive.

A 2017 flood in Elk Grove, California. Florence Low / California Department of Water Resources
By Tara Lohan
It's been the wettest 12 months on record in the continental United States. Parts of the High Plains and Midwest are still reeling from deadly, destructive and expensive spring floods — some of which have lasted for three months.
Mounting bills from natural disasters like these have prompted renewed calls to reform the National Flood Insurance Program, which is managed by Federal Emergency Management Agency and is now $20 billion in debt.