Mobile Solar Station Provides Energy to Disasters, Military and Off-Grid Locations
Jul. 01, 2014 03:52PM EST
Business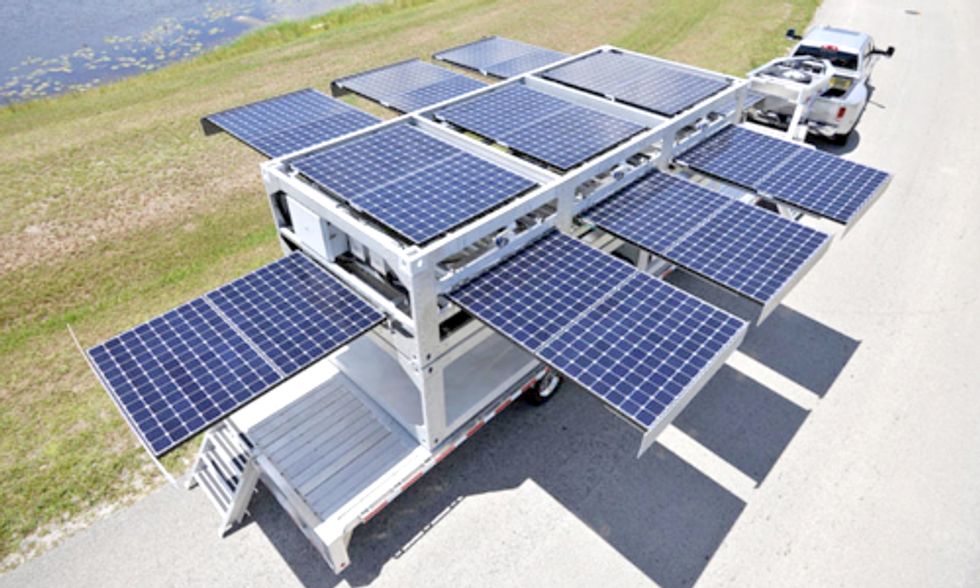 A new solar-powered product could provide energy and relief in grave scenarios, then be contracted into its container before being used at the next site.
EcoSphere Technologies Inc. believes its PowerCube is the world's largest, mobile, solar-powered generator. In addition to the photovoltaic panels, the popup station also contains an easy-to-set-up wind turbine.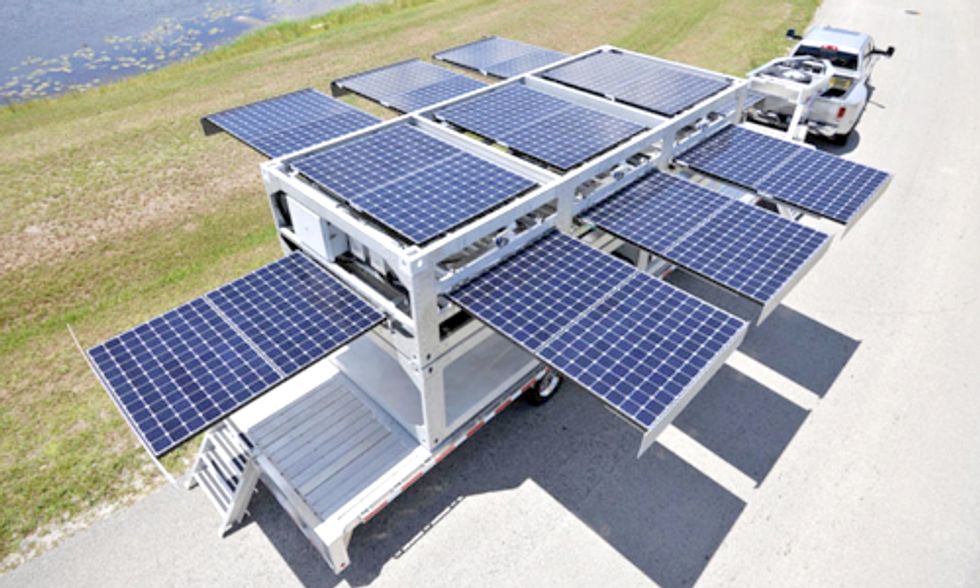 The power station's creators say its transportability and self-sustenance make it ideal for off-grid locations where people need power the most, including civilians and military personnel. Once deployed, the station can immediately generate up to 15 kilowatts.
"It can ship anywhere in the world, whether it's carried in by air or train or boat, and immediately be providing and storing energy," Corey McGuire, director of marketing for EcoSphere, told CoExist.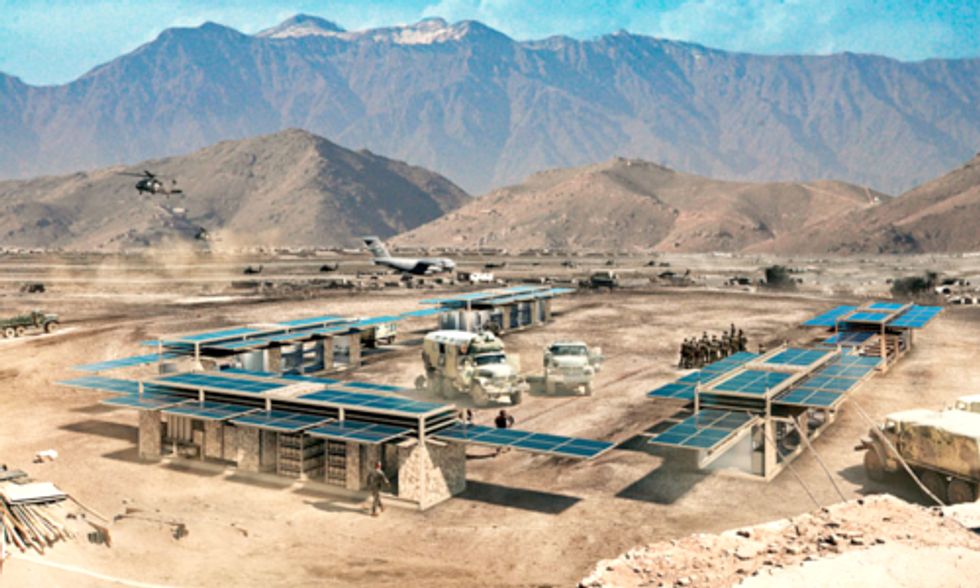 Released this month, the PowerCube's first model also contains onboard atmospheric water generators that pull water from the air, enabling the tool to provide water without an actual water source. The PowerCube can also provide Internet connectivity and satellite communications.
McGuire said the company spent seven years designing the product. It originated from a challenge by board member, film producer and environmentalist Jean-Michel Cousteau.

"He asked us to figure out ways to bring energy, water and communications to remote places—like a school in a village in the developing world—without the use of fossil fuels," McGuire said.
"We're limited to the current efficiencies of solar cells. What we believe is that in order to bring much better systems to the developing world … you have to have more solar in a given footprint."
EcoWatch Daily Newsletter
Recent Stories from EcoWatch