MIT's Solar-Powered Desalination Machine Could Help Drought-Stricken Communities
May. 01, 2015 09:50AM EST
Business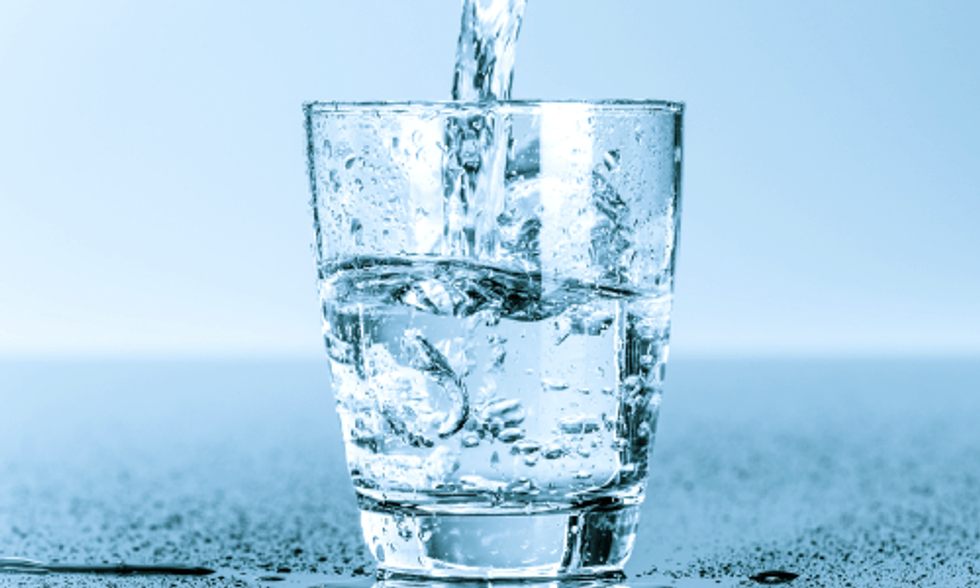 A team from the Massachusetts Institute of Technology and Jain Irrigation Systems have come up with a method of turning brackish water into drinking water using renewable energy. With parts of the planet running dangerously low on fresh water, this technology can't come soon enough.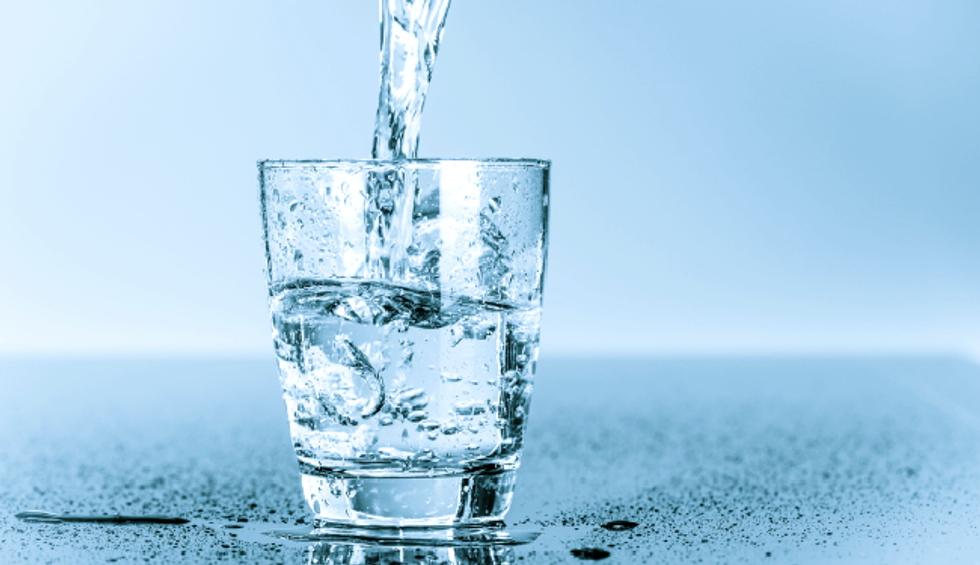 Photo credit: Shutterstock
This solar-powered machine is able to pull salt out of water and further disinfect the water with ultraviolet rays, making it suitable for irrigation and drinking. As the MIT News Office explained, "Electrodialysis works by passing a stream of water between two electrodes with opposite charges. Because the salt dissolved in water consists of positive and negative ions, the electrodes pull the ions out of the water, leaving fresher water at the center of the flow. A series of membranes separate the freshwater stream from increasingly salty ones."
Called a "photovoltaic-powered electrodialysis reversal system," the technology recently won the top $140,000 Desal Prize from the U.S. Department of Interior (USID) that recognizes innovators who create cost-effective, energy efficient and environmentally sustainable desalination technologies that can provide potable water for humans and water for crops in developing countries, the USID announced.
The USID said that the MIT-Jain system is designed for low-energy consumption and helps reduce costs for underdeveloped areas that do not have easy access to electricity. "By 2050, global water demand is expected to increase by 55 percent, and 70 percent of global water use occurs in food production," said Christian Holmes, USAID's Global Water Coordinator, in a statement. "The Desal Prize was developed to supply catalytic funding to capture and support the innovative ideas and new technologies that could have a significant impact."
Jain Irrigation Systems noted that with this technology, water recovery is above 90 percent and the 5-10 percent reject concentrate is dried in a solar pond without creating any environmental hazard. It also removes hardness as well as salts and chemicals, pesticides, fertilizers as well as micro-organisms.
"This technology has the potential to bring agriculture to vast barren lands using brackish water," said Richard Restuccia, Jain's vice president of Landscape Solutions.
According to the MIT News Office, this electrodialysis system provides fresh water for about half the energy required by a reverse-osmosis system (another water purification method that removes particles from drinking water via a semi-permeable membrane). Ultimately, the electrodialysis system could supply enough water for 2,000 to 5,000 people, the project's researchers found. The technology has already been tested in several villages in especially water-pinched India.
"Jain is committed to address water challenges being faced by India and other nations and will continue to inspire innovation to bring affordable and sustainable solutions for the benefit to citizens and farmers alike," said Jain managing director Anil Jain.
Using desalination to solve the planet's fresh water worries isn't a new idea (nor is the concept of solar-powered desalination), but the reason it hasn't taken off is because it's expensive and requires a lot of energy. However, as we previously reported, in recent years, the cost of desalinized water has come down significantly and is comparable in price to conventional water sources.
Currently, there are 13 desalination projects under consideration along the California coast including the Carlsbad Desalination Project, which will be the largest desalination plant in the Western Hemisphere once it's completed this fall.
YOU MIGHT ALSO LIKE
Alaskan Entrepreneur Wants to Sell Bulk Water Shipments to Drought-Stricken California
This Is What Epic Drought Looks Like: Lake Mead Hits Historic Low
Scientists are studying barley, the key ingredient in beer. Ridofranz / Getty Images
Researchers at UC-Riverside are investigating how barley, a key ingredient in beer, survives in such a wide variety of climates with hopes of learning what exactly makes it so resilient across climates.
Barley was first grown domestically in Southwest Asia about 10,000 year ago and is grown around the world, from Egypt to Minnesota.
Barley's prime growing regions have shifted northward in recent decades as global temperatures have risen due to climate change caused by human extraction and combustion of fossil fuels.
Chuck Skypeck, technical brewing projects manager for the Brewers Association located in Boulder, Colorado, told E&E climate change's effects are impacting the brewing industry.
"Certainly dynamic growing conditions, water scarcity, extreme weather events, growers' planting decisions can all affect both pricing and availability of brewers' supply of malted barley," he told E&E News.
For a deeper dive:
For more climate change and clean energy news, you can follow Climate Nexus on Twitter and Facebook, sign up for daily Hot News, and visit their news site, Nexus Media News.
EcoWatch Daily Newsletter
Air France airplanes parked at the Charles de Gaulle/Roissy airport on March 24, 2020. SAMSON / AFP via Getty Images
France moved one step closer this weekend to banning short-haul flights in an attempt to fight the climate crisis.
A bill prohibiting regional flights that could be replaced with an existing train journey of less than two and a half hours passed the country's National Assembly late on Saturday, as Reuters reported.
"We know that aviation is a contributor of carbon dioxide and that because of climate change we must reduce emissions," Industry Minister Agnes Pannier-Runacher told Europe 1 radio, according to Reuters.
The measure now has to pass the French Senate, then return to the lower house for a final vote. It would end regional flights between Paris's Orly airport and cities like Nantes and Bordeaux, The Guardian explained. It would not, however, impact connecting flights through Paris's Charles de Gaulle/Roissy airport.
The bill is part of a legislative package which aims to reduce France's emissions by 40 percent of 1990 levels by 2030, Reuters reported. It is a watered-down version of a proposal suggested by France's Citizens' Convention on Climate, BBC News explained. This group, which was formed by President Emmanuel Macron in 2019 and included 150 ordinary citizens, had put forward a ban on flights that could be replaced with an existing train journey of under four hours.
However, the journey length was lowered after protests from KLM-Air France, which had suffered heavy losses due to the coronavirus pandemic, and regions who were concerned about being left out of national transit networks, as The Guardian explained.
"We have chosen two and a half hours because four hours risks isolating landlocked territories including the greater Massif Central, which would be iniquitous," transport minister Jean-Baptiste Djebbari said, as The Guardian reported.
However, some environmental and consumer groups objected to the changes. The organization UFC-Que Choisir compared plane routes with equivalent train journeys of under four hours and found that the plane trips emitted an average of 77 times more carbon dioxide per passenger than the train journeys. At the same time, the train alternatives were cheaper and only as much as 40 minutes longer.
"[T]he government's choice actually aims to empty the measure of its substance," the group said, according to The Guardian.
The new measure also opens the French government to charges of hypocrisy. It bailed out Air France-KLM to the tune of a seven-billion euro loan last year, though it did require the airline to drop some domestic routes as a condition. Then, days before the measure passed, it more than doubled its stake in the airline, BBC News reported. However, Pannier-Runacher insisted to Europe 1 radio that it was possible to balance fighting climate change and supporting struggling businesses.
"Equally, we must support our companies and not let them fall by the wayside," she said, as Reuters reported.
This is not the first time that climate measures and aviation bailouts have coincided in the wake of the coronavirus pandemic. Austrian Airlines replaced its Vienna-Salzburg flight with additional train service after it received government money dependent on cutting greenhouse gas emissions, BBC News reported.
The number of flights worldwide declined almost 42 percent in 2020 when compared with 2019. It is expected that global aviation may not fully recover until 2024, according to Reuters.
A woman looks at a dead gray whale on the beach in the SF Bay area on May 23, 2019; a new spate of gray whales have been turning up dead near San Francisco. Justin Sullivan / Getty Images
Four gray whales have washed up dead near San Francisco within nine days, and at least one cause of death has been attributed to a ship strike.
A small tourist town has borne the brunt of a cyclone which swept across the West Australian coast.
ABC News (Australia) / YouTube
A general view shows the remains of a dam along a river in Tapovan, India, on February 10, 2021, following a flash flood caused by a glacier break on February 7. Sajjad Hussain / AFP / Getty Images
By Rishika Pardikar
Search operations are still underway to find those declared missing following the Uttarakhand disaster on 7 February 2021.
This story originally appeared in Eos and is republished here as part of Covering Climate Now, a global journalism collaboration strengthening coverage of the climate story.