This website uses cookies to ensure you get the best experience while browsing it. By clicking 'Got It' you're accepting these terms.


The best of EcoWatch, right in your inbox. Sign up for our email newsletter!
Misuse of Antibiotics Fuels Fatal 'Superbug' Crisis
Mar. 06, 2014 08:30AM EST
Health + Wellness
The drugs people have relied on for more than 70 years to fight bacterial infections, from everyday cuts to potentially deadly pneumonia, are becoming powerless due mainly to misuse.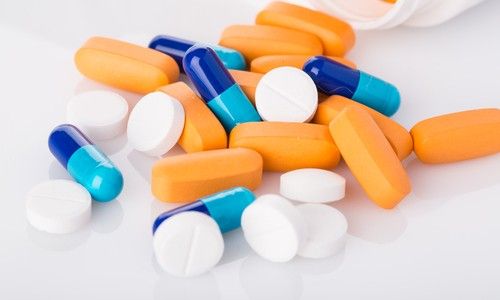 Photo courtesy of Shutterstock
Consumer Reports has pointed to three main culprits for the weakening of antibiotic: doctors, patients and people raising animals for meat. 
That misuse, which includes prescribing or using antibiotics incorrectly, breeds dangerous antibiotic-resistant bacteria, known as "superbugs," that can't be easily controlled.
Alarmed by the worsening situation, health leaders are working to change how consumers use antibiotics.
In a report released Tuesday, the national Centers for Disease Control and Prevention (CDC) urged hospitals to prescribe and administer antibiotics more sparingly and to track and prevent hospital-acquired infections more vigorously. The Food and Drug Administration wants the meat and poultry industry to cut back on the use of the drugs. And many medical organizations, as part of a program called Choosing Wisely, have highlighted situations in which the drugs are often overused.
But experts say those efforts won't be successful unless patients take part by refusing antibiotics when they aren't necessary and taking steps to reduce their use at home.
The CDC estimates that more than half the antibiotics used in the U.S. are prescribed unnecessarily or used improperly.
However, the problem goes past doctors' offices as many people now use antibacterial cleaning products that "contain triclosan or other antibiotics," said Urvashi Rangan, Ph.D., director of the Consumer Reports Center for Safety and Sustainability. "These products may promote resistance, and plain soap and water is enough to get most cleaning jobs done."
Farms also elevate the resistance risk: Roughly 80 percent of antibiotics purchased in the U.S. are fed to livestock to accelerate growth and prevent disease in healthy animals. Yet this seemingly harmless practice also breeds superbugs, which can spread in the environment, contaminate food supplies and undermine the effectiveness of antibiotics.
The Superbug Crisis 
Antibiotic-resistant infections, like staphylococcus aureus, sicken at least 2 million Americans per year and kill more than 23,000, according to a 2013 CDC report. Those infections can happen anywhere, but they're especially deadly when they're spread in hospitals, nursing homes or other health care centers.
Now the crisis is slowly worsening as drugmakers spend less time and money creating new antibiotics, even as more bacteria are becoming resistant to older drugs.
What You Can Do
Wash hands regularly
Only use antibiotic creams when necessary
Fight off mild to moderate colds yourself with doctor's approval
Don't use leftover drugs
Consider buying "no antibiotics" or "USDA organic" meat: Tests of turkey and chicken suggest that poultry raised without antibiotics may be less likely to carry resistant bacteria. Also, buying antibiotic-free meat supports farmers who keep livestock off unneeded drugs and helps sustain the desired effectiveness of antibiotics.
Visit EcoWatch's HEALTH page for more related news on this topic.

EcoWatch Daily Newsletter
Mr.TinDC / Flickr / CC BY-ND 2.0
Many nutrients are essential for good health.
By Pat Thomas
Throughout the U.S., major food brands are trying to get rid of GMO ingredients — not necessarily for the right reasons, but because nearly half of consumers say they avoid them in their food, primarily for health reasons.
But the CEO of Impossible Foods, purveyor of the Impossible Burger, is bucking that trend.
People in more than 100 countries are expected to take part in well over 1,000 strikes on May 24 to demand climate action from their governments. @ExtinctionR / Twitter
DoneGood
By Cullen Schwarz
Ethical shopping is a somewhat new phenomenon. We're far more familiar with the "tried and tested" methods of doing good, like donating our money or time.
Asian elephants frolic in Kaudulla Wewa at Kaudulla National Park in central Sri Lanka.
David Stanley /
CC BY 2.0
When it comes to saving some of the planet's largest animals, a group of researchers says that old methods of conservation just won't cut it anymore.
smcgee / Flickr / CC BY-NC 2.0
Several New York City Starbucks exposed customers to a potentially deadly pesticide, two lawsuits filed Tuesday allege.
Drinks with plastic straws on sale at London's Borough Market. Susie Adams / Getty Images
The UK government has set a date for a ban on the sale of single use plastics, The Guardian reported Wednesday. From April 2020, the sale of plastic straws, drink stirrers and cotton buds with plastic stems will be prohibited in England.