This website uses cookies to ensure you get the best experience while browsing it. By clicking 'Got It' you're accepting these terms.
Millennials Drive Sustainable Food Practices at Fast-Casual Restaurants
Mar. 10, 2015 11:28AM EST
Earlier this year McDonald's announced that its CEO Don Thompson was stepping down after one of the iconic burger chain's worst years on record. The very next day, Shake Shack, a scrappy young burger cart turned global restaurant chain with something of a cult following, announced the value of its initial public offering had increased to $675 million. While Shake Shack's value pales in comparison to McDonald's longstanding multi-billion dollar business, it's a signal of changing restaurant trends, especially among millennial diners.
Shake Shack is one of several emerging "fast-casual" restaurants like Panera, Five Guys and Chipotle that appeal to millennial diners with elevated, healthier, ethical and more sustainable food experiences. Shake Shake and McDonald's both serve burgers, but that's where similarities end.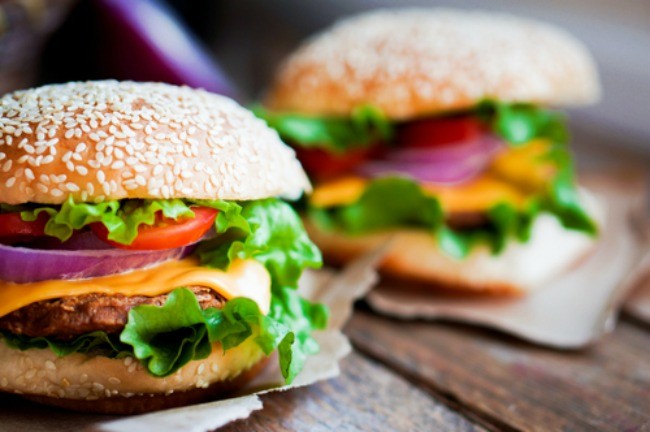 Photo credit: Shutterstock
Shake Shack, for example, prides itself on building eco-friendly restaurants out of recyclable and sustainable materials, paying employees well above minimum wage and serving only hormone-free, vegetarian-fed, humanely-raised beef. Chipotle also sources sustainable food products and recently made waves when it removed pork carnitas from the menu in locations throughout the country because its supplier did not meet the chain's ethical standard.
Meanwhile, traditional fast food and fast-casual restaurants like McDonald's are falling under fire for questionable ingredients, labor issues and antibiotic-ridden chicken. The company launched its transparency campaign in the U.S. (already successfully rolled out in Canada and Australia) to address customers' concerns about what is in their food, but it has been met with skepticism.
Despite attempts to appeal to diners with fresh menus and new marketing campaigns, restaurants like McDonald's are losing footing with millennial diners. In fact, according to NPR, Red Lobster, Olive Garden, TGIFridays, IHOP, Applebee's and Chili's combined are worth less than Chipotle. While it could be a sign of the end for some, other traditional fast food restaurants are trying to pivot to keep pace with front runners like Chipotle.
Taco Bell, for example, is testing its own fast casual concept Taco Co. in California. The restaurant is a far cry from Taco Bell's $0.99 value menu, selling tacos featuring Mahi Mahi, lobster, brisket and more for up to $7 each. Will it work?
We won't likely see any of the major fast food brands slip away any time soon, but they will have to reinvent their offerings to appeal to a new generation of diners. According to restaurant industry experts, the best ways to appeal to millennial diners are to imitate fast casual concepts, provide ample build-your-own customization options, accept mobile payments, offer artisan beer and wine on site, and appeal to their desire to minimize environmental impact by using recycled materials and sustainably sourced ingredients.
YOU MIGHT ALSO LIKE
6 Common Food Additives Used in the U.S. That Are Banned in Other Countries
6 Healthy Chain Restaurants That Your Kids Will Love
McDonald's Is Curbing Use of Antibiotics in Chicken, But Does It Go Far Enough?
KarinaKnyspel / iStock / Getty Images
2018 saw a number of studies pointing to the outsized climate impact of meat consumption. Beef has long been singled out as particularly unsustainable: Cows both release the greenhouse gas methane into the atmosphere because of their digestive processes and require a lot of land area to raise. But for those unwilling to give up the taste and texture of a steak or burger, could lab-grown meat be a climate-friendly alternative? In a first-of-its-kind study, researchers from the Oxford Martin School set out to answer that question.
Three scissor-tailed flycatcher fledglings in a mesquite tree in Texas. Texas Eagle / CC BY-NC 2.0
By Gary Paul Nabhan
President Trump has declared a national emergency to fund a wall along our nation's southern border. The border wall issue has bitterly divided people across the U.S., becoming a vivid symbol of political deadlock.
PeopleImages / E+ / Getty Images
By Daniel Ross
Hurricane Florence, which battered the U.S. East Coast last September, left a trail of ruin and destruction estimated to cost between $17 billion and $22 billion. Some of the damage was all too visible—smashed homes and livelihoods. But other damage was less so, like the long-term environmental impacts in North Carolina from hog waste that spilled out over large open-air lagoons saturated in the rains.
Hog waste can contain potentially dangerous pathogens, pharmaceuticals and chemicals. According to the state's Department of Environmental Quality, as of early October nearly 100 such lagoons were damaged, breached or were very close to being so, the effluent from which can seep into waterways and drinking water supplies.
This picture taken on May 21, 2018 shows discarded climbing equipment and rubbish scattered around Camp 4 of Mount Everest. Decades of commercial mountaineering have turned Mount Everest into the world's highest rubbish dump as an increasing number of big-spending climbers pay little attention to the ugly footprint they leave behind. DOMA SHERPA / AFP / Getty Images
China has closed its Everest base camp to tourists because of a buildup of trash on the world's tallest mountain.