This website uses cookies to ensure you get the best experience while browsing it. By clicking 'Got It' you're accepting these terms.
Microbeads: A Sign of Our Plastic Consumer Madness
Apr. 22, 2015 08:45AM EST
Insights + Opinion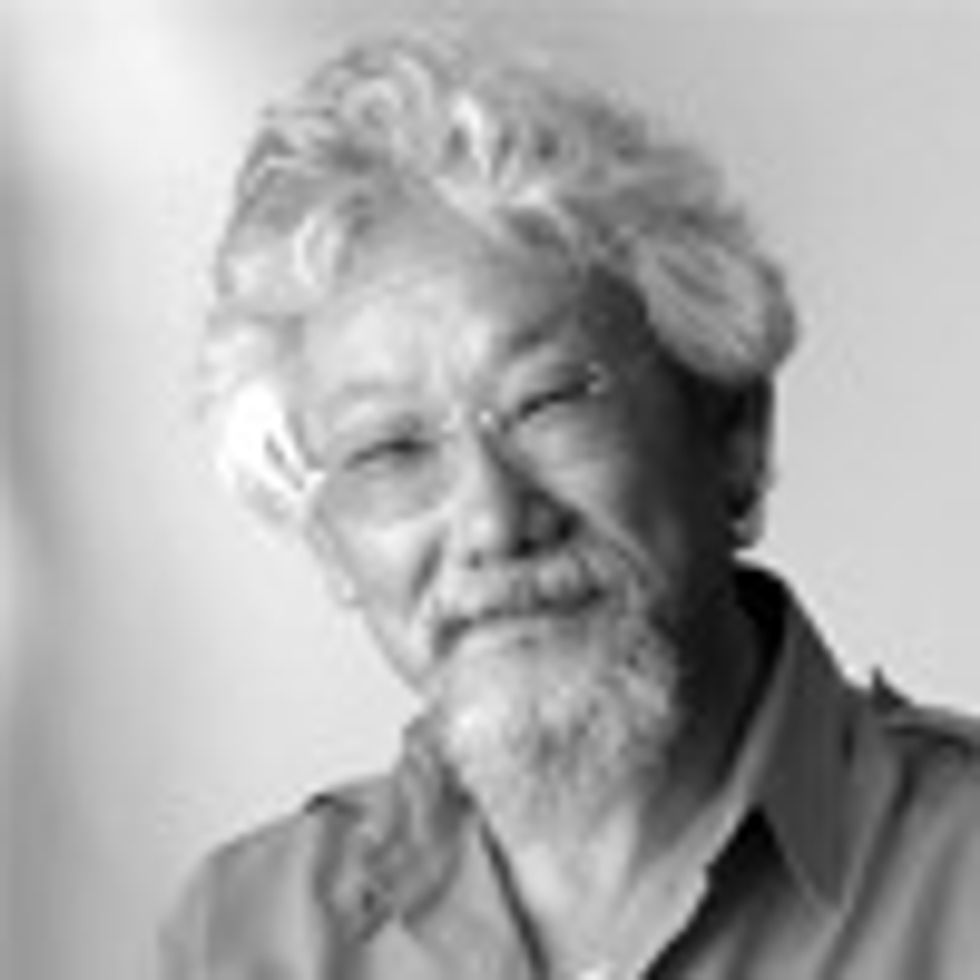 How much are whiter teeth and smoother skin worth to you? Are they worth the water and fish in the Great Lakes? The cormorants that nest along the shore? The coral reefs that provide refuge and habitat for so much ocean life? Are they worth the oceans that give us half the oxygen we breathe, or the myriad other creatures the seas support?
If you use personal-care products such as exfoliators, body scrubs and toothpastes containing microbeads, those are the costs you could be paying. The tiny bits of plastic—less than five millimeters in diameter, and usually from one-third to one millimeter—are used as scrubbing agents. Now they're turning up everywhere, especially in oceans, lakes and along shorelines. They aren't biodegradable.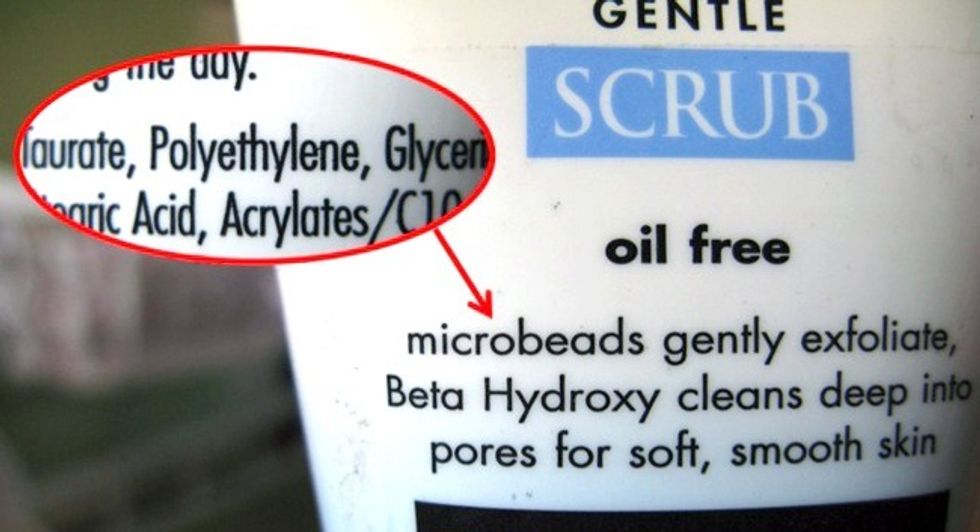 Research by the 5 Gyres Institute found an average of 43,000 beads per square kilometer in the Great Lakes, with concentrations averaging 466,000 near cities. Tests on fish from Lake Erie found an average of 20 pieces of plastic in medium-sized fish and eight in small fish. Cormorants, which eat fish, had an average of 44 pieces of plastic each. Microplastics have been found in the oceans and even under Arctic sea ice. Scientists at Australia's James Cook University found corals starving after eating the tiny beads, their digestive systems blocked.
It's not just the plastic that harms animals; the beads absorb toxic chemicals, making them poisonous to any creature that mistakes them for food or that eats another that has ingested the plastic—all the way up the food chain. Because humans eat fish and other animals, these toxins can end up in our bodies, where they can alter hormones and cause other health problems.
It's a high price to pay for limited benefits from unnecessary personal care products. Exfoliators and scrubs can use any number of harmless natural ingredients, including baking soda, oatmeal, ground seeds, sea salt and even coffee grounds. Microbeads are not only pointless in toothpaste; they can be harmful. Dentists and hygienists are finding plastic particles embedded under people's gum lines, which can cause inflammation and infection.
The folly of producing and marketing products without adequate regulatory oversight and consideration of long-term consequences makes you shake your head. As Great Lakes study researcher Sherri Mason told the Ottawa Citizen, producers haven't given much thought to anything beyond the fact that the beads wouldn't clog drains. "There wasn't that forethought, which is often the trouble with man and the environment," she said.
Microbeads illustrate the excesses of marketing and consumerism, but they're only part of the problem. Most plastics eventually break down into microparticles, often ending up in oceans and other waters, where they're eaten by organisms ranging from tiny plankton to large whales. Some plastic has even started to fuse with rocks, creating a substance new to our planet that scientists call "plastiglomerate."
According to British Antarctic Survey scientist David Barnes, "One of the most ubiquitous and long-lasting recent changes to the surface of our planet is the accumulation and fragmentation of plastics."
That's astounding, considering mass production and widespread use of synthetic, mostly petroleum-based plastics only began in the 1940s. Barnes and other researchers who compiled research from around the world say more plastic was produced in the first decade of this century than in the entire previous hundred years.
Microbeads are among the newer developments in the brief history of our plastic lifestyle. The 5 Gyres Institute launched a campaign asking companies to remove them from products. So far, L'Oreal, The Body Shop, Colgate-Palmolive, Unilever, Johnson & Johnson and Procter & Gamble have agreed to do so. Several U.S. states and European countries are planning to ban the beads, and Environment Canada is studying the problem. The federal NDP has introduced a motion to ban them here.
As consumers, we can avoid products containing microbeads and put pressure on companies and governments to end their use (5 Gyres has an online petition). And, because more than a third of all plastic is disposable packaging, such as bags and bottles, we can and must limit our overall use, and reuse or recycle any that we do use.
Plastic has made life more convenient, but many of us remember a time when we got along fine without it.
YOU MIGHT ALSO LIKE
Adidas Wants to Turn Ocean Plastic Into Sportswear
13 Powerful Murals That Show Human's Impact on the Earth
Surreal Photos Show Impact of Plastic Pollution on One of the World's Most Beautiful Places
EcoWatch Daily Newsletter
A USGS map showing the location of a 6.5 magnitude quake that shook Idaho Tuesday evening. USGS
Idaho residents were rattled Tuesday evening by the biggest earthquake to shake the state in almost 40 years.
A sign marks the ground covering TransCanada's Keystone I pipeline outside of Steele City, Nebraska on April 21, 2012. Lucas Oleniuk / Toronto Star via Getty Images

The company behind the controversial and long-delayed Keystone XL pipeline announced it would proceed with the project Tuesday, despite concerns about the climate impacts of the pipeline and the dangers of transporting construction crews during a pandemic.
Penguins are seen near the Great Wall station in Antarctica, Feb. 9, days after the continent measured its hottest temperature on record at nearly 65 degrees Fahrenheit. Xinhua / Liu Shiping / Getty Images
By Richard Connor
Scientists have recorded Antarctica's first documented heat wave, warning that animal and plant life on the isolated continent could be drastically affected by climate change.
The Athos I tanker was carrying crude oil from Venezuela when a collision caused oil to begin gushing into the Delaware River.
U.S. Department of the Interior
A case that has bounced around the lower courts for 13 years was finally settled yesterday when the U.S. Supreme Court upheld a lower court decision, finding oil giant Citgo liable for a clean up of a 2004 oil spill in the Delaware River, according to Reuters.
The buildings of downtown Los Angeles are partially obscured in the late afternoon on Nov. 5, 2019, as seen from Pasadena, California, a day when air quality for Los Angeles was predicted to be "unhealthy for sensitive groups." Mario Tama / Getty Images
The evidence continues to build that breathing dirty air is bad for your brain.