This website uses cookies to ensure you get the best experience while browsing it. By clicking 'Got It' you're accepting these terms.
Michael Pollan's Letter to the Future
Nov. 18, 2015 09:04AM EST

This letter to the future by Michael Pollan is part of the Letters to the Future campaign, a national effort to encourage people from all walks of life to write six generations into the future about climate change. The campaign puts a spotlight on the importance of world leaders agreeing to a global climate treaty at COP21 in Paris. Now it's your turn to write a letter to the future.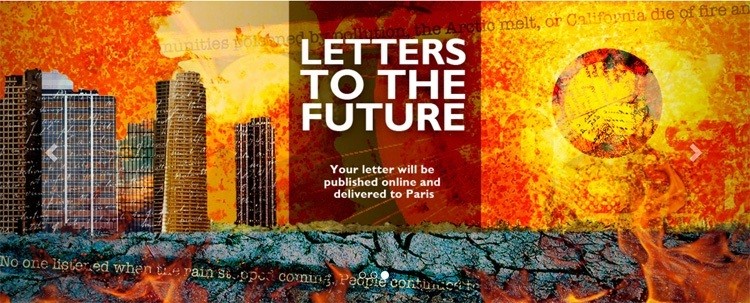 Dear Future Family,
I know you will not read this note until the turn of the century, but I want to explain what things were like back in 2015, before we figured out how to roll back climate change. As a civilization we were still locked into a zero-sum idea of our relationship with the natural world, in which we assumed that for us to get whatever we needed, whether it was food or energy or entertainment, nature had to be diminished. But that was never necessarily the case.
In our time, the U.S. Department of Agriculture still handed out subsidies to farmers for every bushel of corn or wheat or rice they could grow. This promoted a form of agriculture that was extremely productive and extremely destructive—of the climate, among other things.
Approximately one-third of the carbon then in the atmosphere had formerly been sequestered in soils in the form of organic matter, but since we began plowing and deforesting, we'd been releasing huge quantities of this carbon into the atmosphere. At that time, the food system as a whole—that includes agriculture, food processing, and food transportation—contributed somewhere between 20-30 percent of the greenhouse gases produced by civilization—more than any other sector except energy. Fertilizer was always one of the biggest culprits for two reasons: it's made from fossil fuels, and when you spread it on fields and it gets wet, it turns into nitrous oxide, which is a much more potent greenhouse gas than carbon dioxide. Slowly, we convinced the policy makers to instead give subsidies to farmers for every increment of carbon they sequestered in the soil.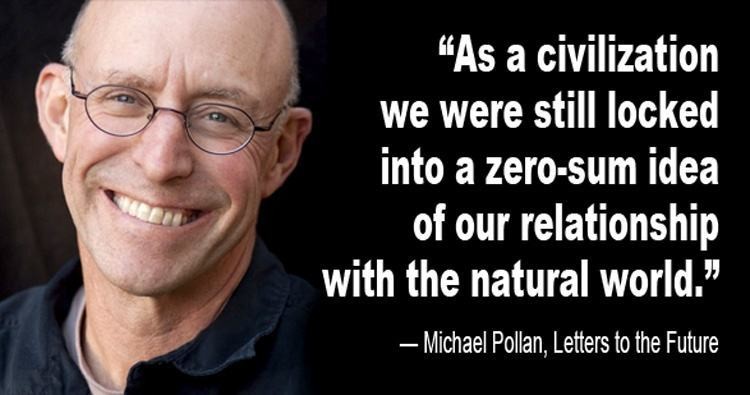 Over time, we began to organize our agriculture so that it could heal the planet, feed us and tackle climate change. This began with shifting our food system from its reliance on oil, which is the central fact of industrial agriculture (not just machinery, but pesticides and fertilizers are all oil-based technologies), back to a reliance on solar energy: photosynthesis.
Carbon farming was one of the most hopeful things going on at that time in climate change research. We discovered that plants secrete sugars into the soil to feed the microbes they depend on, in the process putting carbon into the soil. This process of sequestering carbon at the same time improved the fertility and water-holding capacity of the soil. We began to relying on the sun—on photosynthesis—rather than on fossil fuels to feed ourselves. We learned that there are non-zero-sum ways we could feed ourselves AND heal the earth. That was just one of the big changes we made toward the sustainable food system you are lucky enough to take for granted.
Adapted from an interview in Vice Magazine.
An American public intellectual, Michael Pollan is a teacher, author and speaker on topics that include the environment, agriculture, the food industry, society and nutrition.
YOU MIGHT ALSO LIKE
Tim DeChristopher: Don't Back Down in Paris
COP21 Must Go On and Offer Hope for Paris
Why Fossil Fuel Stocks Are Doomed
Bernie Sanders Refuses to Back Down on Climate-Terrorism Connection
Plus, learn if there's one that's best for your health.
Catherine Falls Commercial / Moment / Getty Images
An invasive Amynthas worm, also known as a crazy snake worm, Asian jumping worm and Alabama jumper Tom Potterfield / Flickr
By Jason Bittel
My wife and I built a house two years ago on a few acres of woodland outside of Pittsburgh. The backyard is full of maples, poplars, briars and common spicebush. Two-lined salamanders and grumpy-looking crayfish wade among the rocks in the small stream that runs down the edge of the property. Deer, raccoon and opossum tracks appear regularly in the snow and mud. Sometimes, my trail-cam even catches a pair of gray foxes as they slink through the night.
AleksandarNakic / Getty Images
By Kate Murphy
No matter the time of year, there's always a point in each season when my skin decides to cause me issues. While these skin issues can vary, I find the most common issues to be dryness, acne and redness.

David Woodfall / The Image Bank / Getty Images
By Sam Nickerson
The U.S. Environmental Protection Agency (EPA) in April 2018 proposed relaxing standards related to how it assesses the effects of exposure to low levels of toxic chemicals on public health.
Now, correspondence obtained by the LA Times revealed just how deeply involved industry lobbyists and a controversial, industry-funded toxicologist were in drafting the federal agency's proposal to scrap its current, protective approach to regulating toxin exposure.
Steve Irwin poses with a three foot long alligator at the San Francisco Zoo on June 26, 2002. Justin Sullivan / Getty Images
February 22 is the birthday of conservationist and beloved TV personality "Crocodile Hunter" Steve Irwin, who would have been 57 years old today.
Irwin's life was tragically cut short when the barb from a stingray went through his chest while he was filming in 2006, but his legacy of loving and protecting wildlife lives on, most recently in a Google Doodle today honoring his birthday.