This website uses cookies to ensure you get the best experience while browsing it. By clicking 'Got It' you're accepting these terms.
Michael Pollan: Return to the Kitchen to Forge a Deeper Connection to the Ingredients We Use to Nourish Ourselves
Feb. 10, 2016 12:44PM EST
Food
Going back to when he was better known for books about gardening than for being a food writer, author Michael Pollan has been able to show the bridge between the culture of a plant and the politics of it. Whether writing about the American lawn, Ireland's potato famine, tulip mania in the Netherlands or more recently, monoculture farming and GMO crops, Pollan makes a compelling case that our relationships with what we grow and eat are both political and important.
For his latest project, Cooked, a four-part documentary series made with filmmaker Alex Gibney, Pollan is looking past his edict of what to eat—"Eat food, not too much, mostly plants"—and taking a deep look into how that food is prepared. In a new trailer for the series, which will be available for streaming on Netflix on Feb. 19, Pollan says, "The meal is this incredible human institution—when we learned to cook is when we became truly human. But we've lost touch, I think, with how that food gets to our plate."
Each of the four episodes focuses on an element—fire, water, air and Earth—as it relates to cooking. Pollan delves into Southern barbecue and other traditions of meat cooked over wood for fire, while old-school sourdough bread—and the old-school wheat farming that underpins it—is considered in the air portion of the series. It is part travelogue, part food porn, all built around the central thesis of this and nearly all of Pollan's work: Cooking is a profound political act.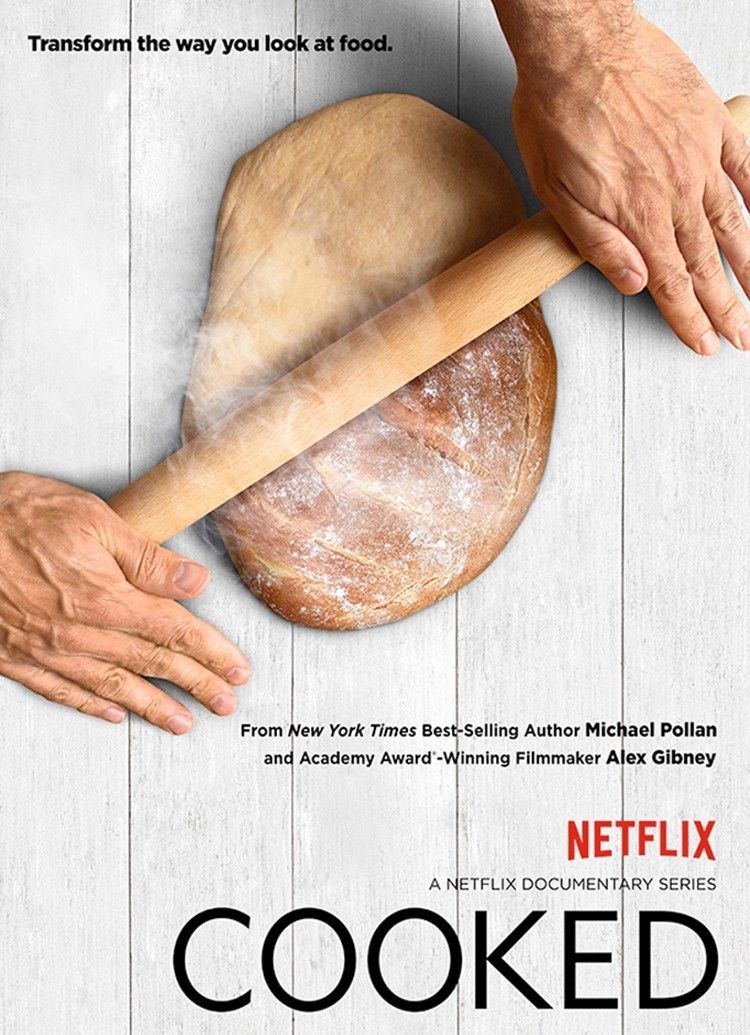 This article was reposted with permission from our media associate TakePart.

YOU MIGHT ALSO LIKE
The Super Bowl Doritos Commercial You Didn't Get to See
5 Non-Stick Pans That Won't Give You Cancer
The Truth About Gluten: Is it Healthy for Me?
EcoWatch Daily Newsletter
Colombia rainforest. Marcel Oosterwijk / CC BY-SA 2.0
Many of us think of the Amazon as an untouched wilderness, but people have been thriving in these diverse environments for millennia. Due to this long history, the knowledge that Indigenous and forest communities pass between generations about plants, animals and forest ecology is incredibly rich and detailed and easily dwarfs that of any expert.
picture-alliance / Newscom / R. Ben Ari
By Wesley Rahn
Plastic byproducts were found in 97 percent of blood and urine samples from 2,500 children tested between 2014 and 2017, according to a study by the German Environment Ministry and the Robert Koch Institute.

Pexels
Medically reviewed by Daniel Bubnis, MS, NASM-CPT, NASE Level II-CSS
Hot yoga has become a popular exercise in recent years. It offers many of the same benefits as traditional yoga, such as stress reduction, improved strength, and flexibility.
Lara Hata / iStock / Getty Images
By SaVanna Shoemaker, MS, RDN, LD
Rice is a staple in many people's diets. It's filling, inexpensive, and a great mild-tasting addition to flavorful dishes.
An image of the trans-alaskan oil pipeline that carries oil from the northern part of Alaska all the way to valdez. This shot is right near the arctic national wildlife refuge. kyletperry / iStock / Getty Images Plus
The Trump administration has initialized the final steps to open up nearly 1.6 million acres of the protected Alaskan National Wildlife Refuge to allow oil and gas drilling.
Kaboompics / Pexels
Tensions between lawmakers and several large manufacturing companies came to a head on Capitol Hill this week during a hearing on toxic fluorochemicals in U.S. drinking water.