Michael Bloomberg Considers a Run for President
Jan. 26, 2016 11:14AM EST
Politics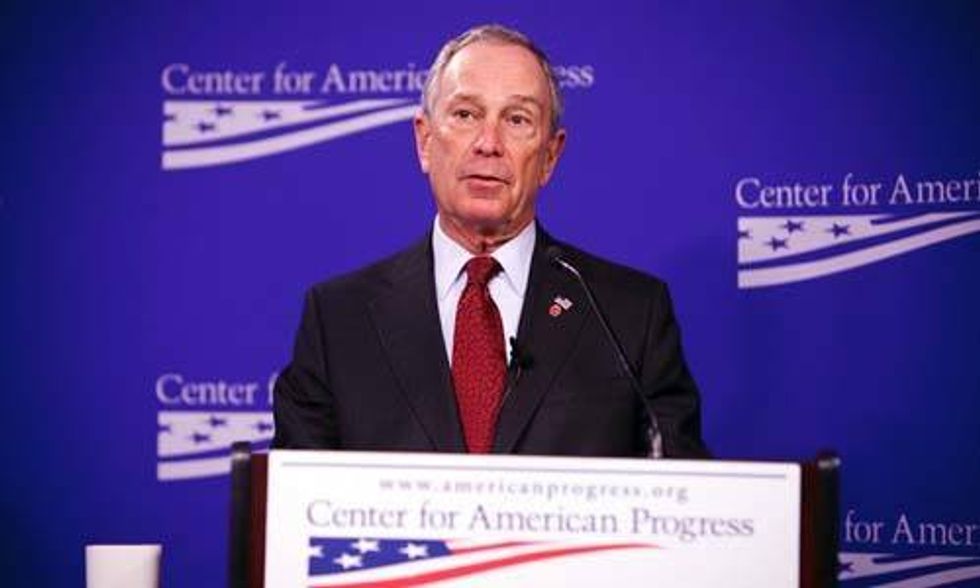 Billionaire and former New York City mayor Michael Bloomberg told his advisers to draw up plans for a potential independent campaign in this year's presidential race.
Bloomberg, founder of Bloomberg LP and Bloomberg Philanthropies, was "galled" by Donald Trump's dominance of the GOP race and "troubled by Hillary Clinton's stumbles and the rise of Sen. Bernie Sanders of Vermont on the Democratic side," The New York Times reported.
How Michael Bloomberg's rumored presidential run compares with past independent campaigns https://t.co/p0kyeZ7w2y https://t.co/u9JbuatcjU

— Newsweek (@Newsweek)1453766013.0
Bloomberg has considered presidential runs in the past, but he is yet again revisiting the idea, telling friends and colleagues he would be willing to spend $1 billion of his personal fortune on the race. He has set a March deadline for deciding whether to enter the race. If he decides to run, it would certainly shake up the presidential race.
The New York Times said:
Mr. Bloomberg would face daunting and perhaps insurmountable obstacles in a presidential campaign: No independent candidate has ever been elected to the White House, and Mr. Bloomberg's close Wall Street ties and liberal social views, including his strong support for abortion rights and gun control, could repel voters on the left and right.
But his possible candidacy also underscores the volatility of a presidential race that could be thrown into further turmoil by a wild-card candidate like Mr. Bloomberg.
If Republicans were to nominate Mr. Trump or Senator Ted Cruz of Texas, a hard-line conservative, and Democrats chose Mr. Sanders, Mr. Bloomberg — who changed his party affiliation to independent in 2007—has told allies he would be likely to run.
While mayor of New York City, he took aggressive steps to help the city mitigate and adapt to climate change. And through his charity, he has donated millions of dollars to environmental causes. He now serves as the UN's Special Envoy for Cities and Climate Change. Though he may seem like a strong candidate for environmentalists, at least some in the environmental community are not pleased that he is considering a presidential bid.
If he runs, wrote Ben Adler of Grist, "he will destroy his own legacy and irreparably damage the causes he supposedly cares most about, such as gun control and fighting climate change."
Adler argued that Bloomberg cannot win as a third-party candidate and will only take away votes from the Democratic candidate. "Simply put, like every third-party candidate who has run in an American winner-take-all presidential election, Bloomberg would have no chance of winning and would only play a spoiler role by taking more votes from the major party candidate to whom he is most similar," Adler said. "That would be the Democratic candidate."
For more on Bloomberg's possible presidential bid and how he made his billions, listen to this Marketplace segment:
YOU MIGHT ALSO LIKE
NYC's Biggest Pension Fund Lost $135 Million From Oil and Gas Holdings
Matt Damon Slams Michigan Governor Over Flint Water Crisis: 'At the Very Least He Should Resign!'
Canada's Trudeau to DiCaprio: Tone Down 'Inflammatory Rhetoric' on Climate Change
EcoWatch Daily Newsletter
Related Articles from EcoWatch