This website uses cookies to ensure you get the best experience while browsing it. By clicking 'Got It' you're accepting these terms.
Miami Bucks Bottled Water for the Tap
Apr. 23, 2012 07:15AM EST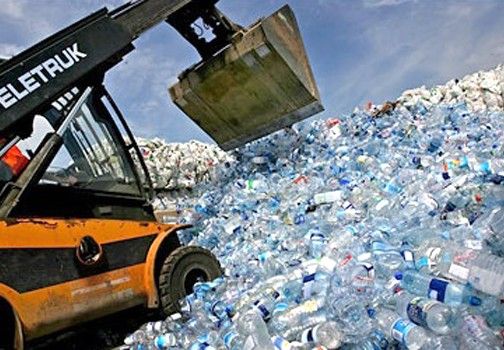 Today, Mayor Tomas Regalado of Miami signed the Think Outside the Bottle pledge in recognition of the city's commitment to not spend taxpayer dollars on bottled water. The Regalado administration has worked with city administrators to uphold the city's policy to use tap water over bottled water. 
"To be spending taxpayer dollars during a time like this on bottled water, when state and local governments deliver high quality tap water to nearly every household, sends the wrong message about our commitment to the tap," said Mayor Regalado. "There is no reason for our residents to be buying bottled water when our tap water equals or may exceed the quality of the bottled water."
Miami is joined by more than 140 cities and 6 states from across the country who have taken action to reduce taxpayer spending on bottled water or to promote their public water systems, including the Florida cities of Coral Springs, Orlando, Clearwater, Tallahassee and Hallandale Beach.  
"This is a no-brainer for our city," said Mayor Regalado. "Our public officials are championing investment in public water systems since these systems provide needed drinking water, create green jobs and preserve the long-term viability of our most essential shared resource. It's a win-win equation when states stop pouring taxpayer dollars down the drain and plastic into landfills."
A study put forth by the U.S. Conference of Mayors suggests that closing the tap investment gap could create tens of thousands of jobs, and help generate tens of billions of dollars in GDP. Conversely, bottled water has a range of costs to taxpayers. For example, each year cities and states pay at least $42 million to dispose of plastic water bottles.
The Mayor's sign-on comes several years after Nestlé Waters North America threatened to sue Miami-Dade County for radio ads promoting the county's tap water over Nestlé's bottled water.
"Over the last 30 years, the bottled water industry has manufactured demand for an essential resource that already flows from our taps. The marketing has been so effective that even the cities and states charged with the stewardship of our tap water are spending millions on bottled water," said Think Outside the Bottle Director Kristin Urquiza, of Boston-based Corporate Accountability International—the organization leading the outreach to cities across the country. "This sends the wrong message about the quality of the tap and the pressing need to reinvest in public water."
Today's announcements come in response to the groundswell of public support mobilized for such official actions by Corporate Accountability International supporters across the country.
For more information, click here.
EcoWatch Daily Newsletter
People carry children on a flooded street in Almoradi, Spain on Sept. 13. JOSE JORDAN / AFP / Getty Images
Large food companies are following in the footsteps of fast-food restaurants such as Burger King and KFC by offering meat alternatives. Getty Images
By Elizabeth Pratt
Hormel, Kellogg's, and Kroger are among the large companies now planning to offer "fake meat" products at grocery stores.
Experts say the trend toward plant-based meats coincides with consumers' desires to eat less meat.
However, experts urge consumers to closely check package labels as a product isn't necessarily healthy just because it's described as plant-based.
In grocery stores and fast-food outlets around the U.S., a revolution is taking place.
Colombia rainforest. Marcel Oosterwijk / CC BY-SA 2.0
Many of us think of the Amazon as an untouched wilderness, but people have been thriving in these diverse environments for millennia. Due to this long history, the knowledge that Indigenous and forest communities pass between generations about plants, animals and forest ecology is incredibly rich and detailed and easily dwarfs that of any expert.
picture-alliance / Newscom / R. Ben Ari
By Wesley Rahn
Plastic byproducts were found in 97 percent of blood and urine samples from 2,500 children tested between 2014 and 2017, according to a study by the German Environment Ministry and the Robert Koch Institute.

Pexels
Medically reviewed by Daniel Bubnis, MS, NASM-CPT, NASE Level II-CSS
Hot yoga has become a popular exercise in recent years. It offers many of the same benefits as traditional yoga, such as stress reduction, improved strength, and flexibility.
Lara Hata / iStock / Getty Images
By SaVanna Shoemaker, MS, RDN, LD
Rice is a staple in many people's diets. It's filling, inexpensive, and a great mild-tasting addition to flavorful dishes.
An image of the trans-alaskan oil pipeline that carries oil from the northern part of Alaska all the way to valdez. This shot is right near the arctic national wildlife refuge. kyletperry / iStock / Getty Images Plus
The Trump administration has initialized the final steps to open up nearly 1.6 million acres of the protected Alaskan National Wildlife Refuge to allow oil and gas drilling.