Mercury Negotiations Underway to Finalize Global Treaty
Jan. 16, 2013 10:46AM EST
Climate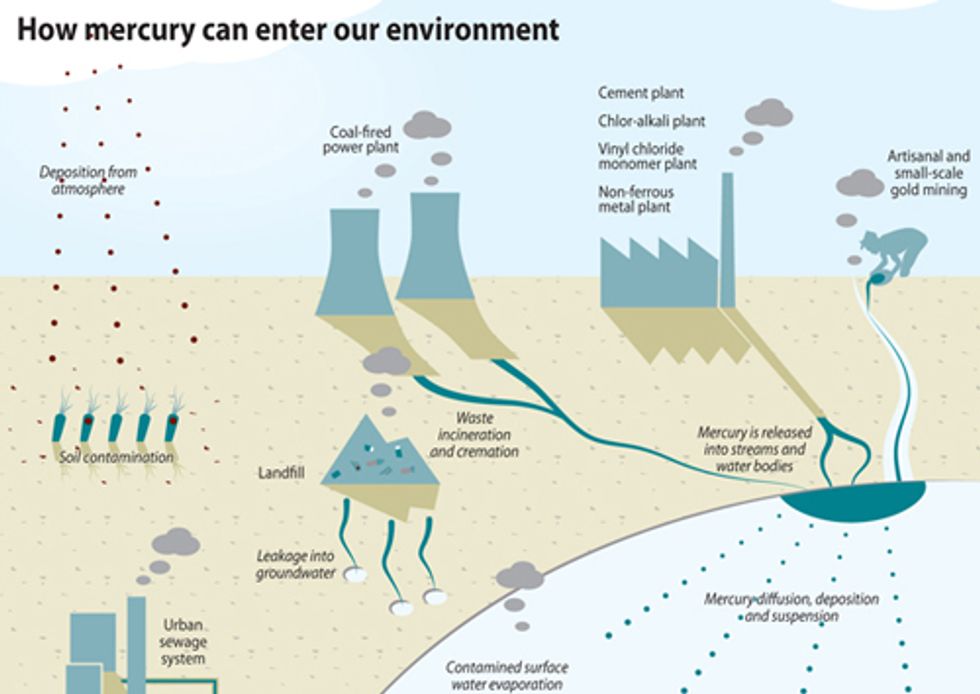 By Sharon Khan
[Editor's note: Waterkeeper Alliance's International Director Sharon Khan is attending the mercury treaty negotiations in Geneva, Switzerland, and is providing live updates from the conference. For information regarding the mercury treaty negotiations, read Mercury Rising, Political Will Falling by Robert F. Kennedy, Jr. and Marc Yaggi, and the report Global Mercury Hotspots.]
BLOG POST III
(Read Blog Post I, Blog Post II)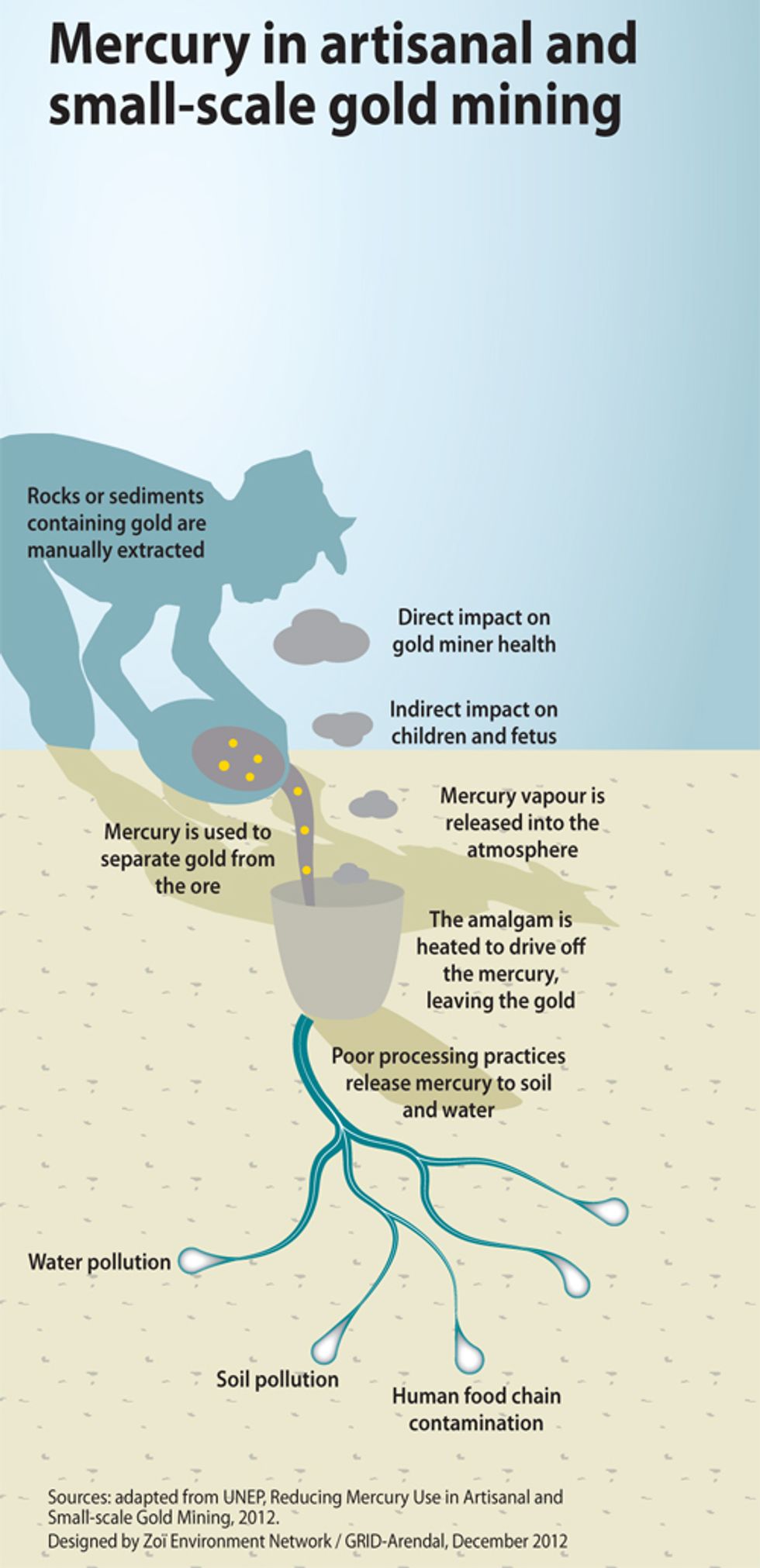 In Geneva, Switzerland, negotiations have begun to hammer out the details needed to finalize a global mercury treaty by Friday night. The following is a reporting of just a few of the opening days' events, discussions and new background information.
On Monday morning, environmental advocates greeted delegates with the message that "Global Mercury Trade Hurts." This message was delivered with a focus on artisanal and small scale gold mining (ASGM) which accounts for 37 percent of mercury emissions to air as reported in the new UNEP Global Mercury Assessment 2013. ASGM is also a major contributor to mercury releases into water, directly crippling people and poisoning fish. However, the current mercury treaty text contains language that would continue trade and unlimited use of mercury for ASGM.  The current text does not provide any limits or phase out date to the importation and use of mercury in ASGM.
The "contact group" on emissions and releases met for the first time Monday afternoon to discuss and agree to the mercury treaty text on these issues by Friday night or early Saturday morning. The discussions revolved around how to move forward between addressing thresholds, limits and sources in the treaty and text that would allow countries to deal with these issues in their National Implementation Plans when they go back home. China suggested that details could be taken from their guidance on best available technologies. The U.S. supported this suggestion. A handful of countries, including the U.S., China, Canada, the European Union, Norway and Chile, were convened to provide the contact group with more technical details.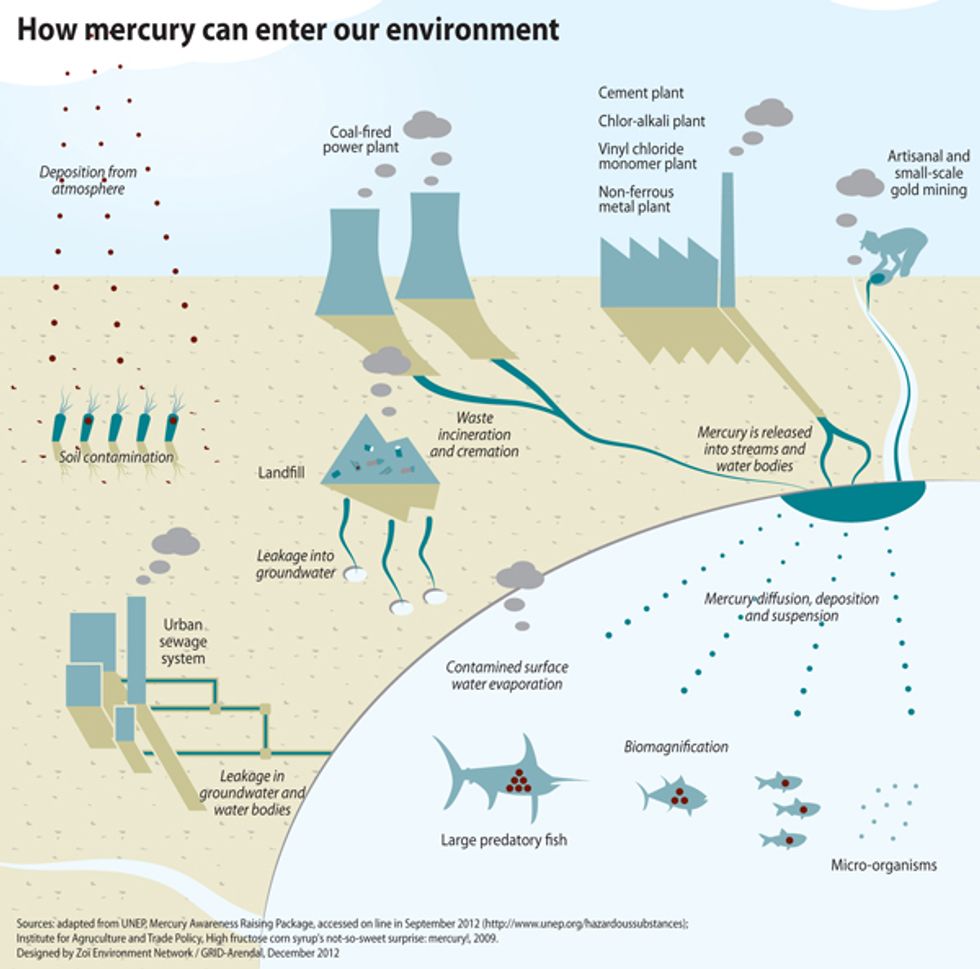 Environmental advocates have been active in trying to convince delegates to provide us with a treaty that reduces global mercury emissions and releases to air, land and water with new reports on the effects of mercury emissions to health and environment. Even UNEP's Global Mercury Assessment shows for the first time that emissions to water are enormous, with hundreds of tonnes of mercury released directly into water.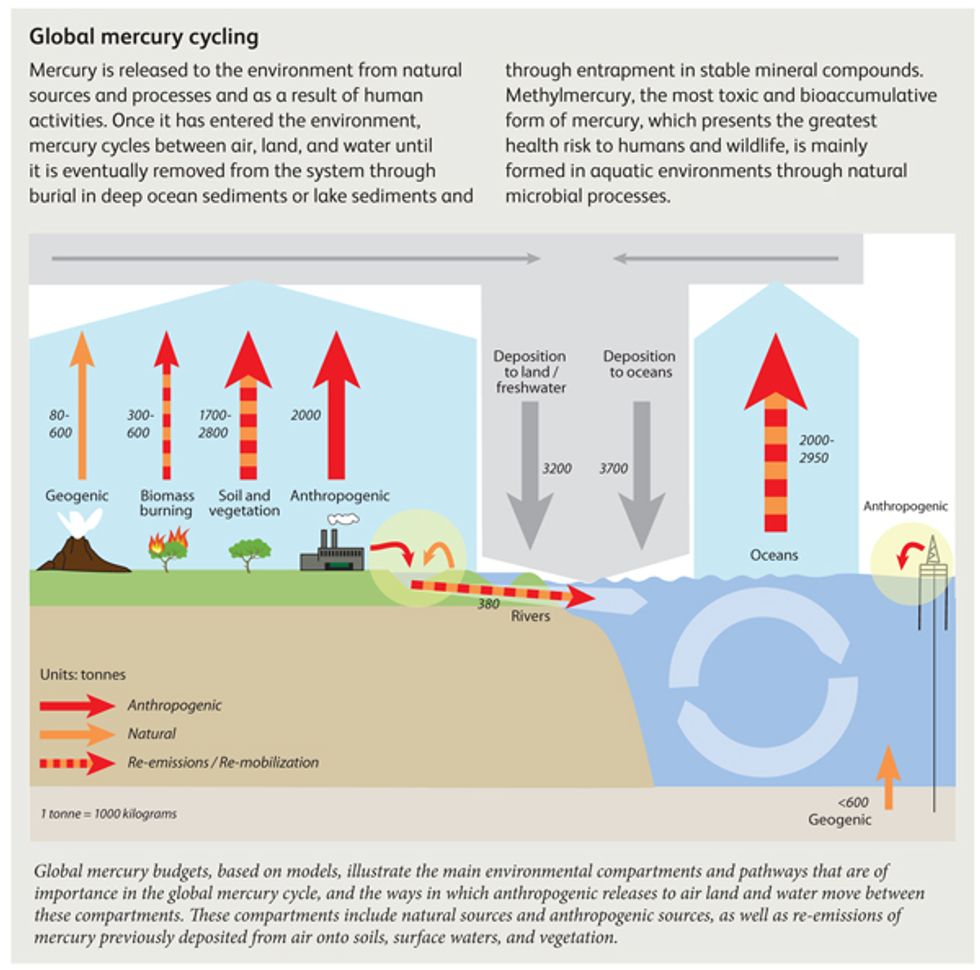 A brochure released to accompany the Global Mercury Assessment shows that about 200 tonnes of mercury are deposited in the Arctic annually and that mercury levels are continuing to rise despite emissions reductions in some parts of the world. The Inuit Circumpolar Council (ICC) clearly stated the importance of this information for the negotiations:
"If there are only weak requirements to reduce mercury emissions and releases for existing sources, the effect of this treaty on global mercury reductions will be very questionable—particularly since there will be a delay until the treaty comes into force, and likely an additional delay before Parties have to comply with the provisions."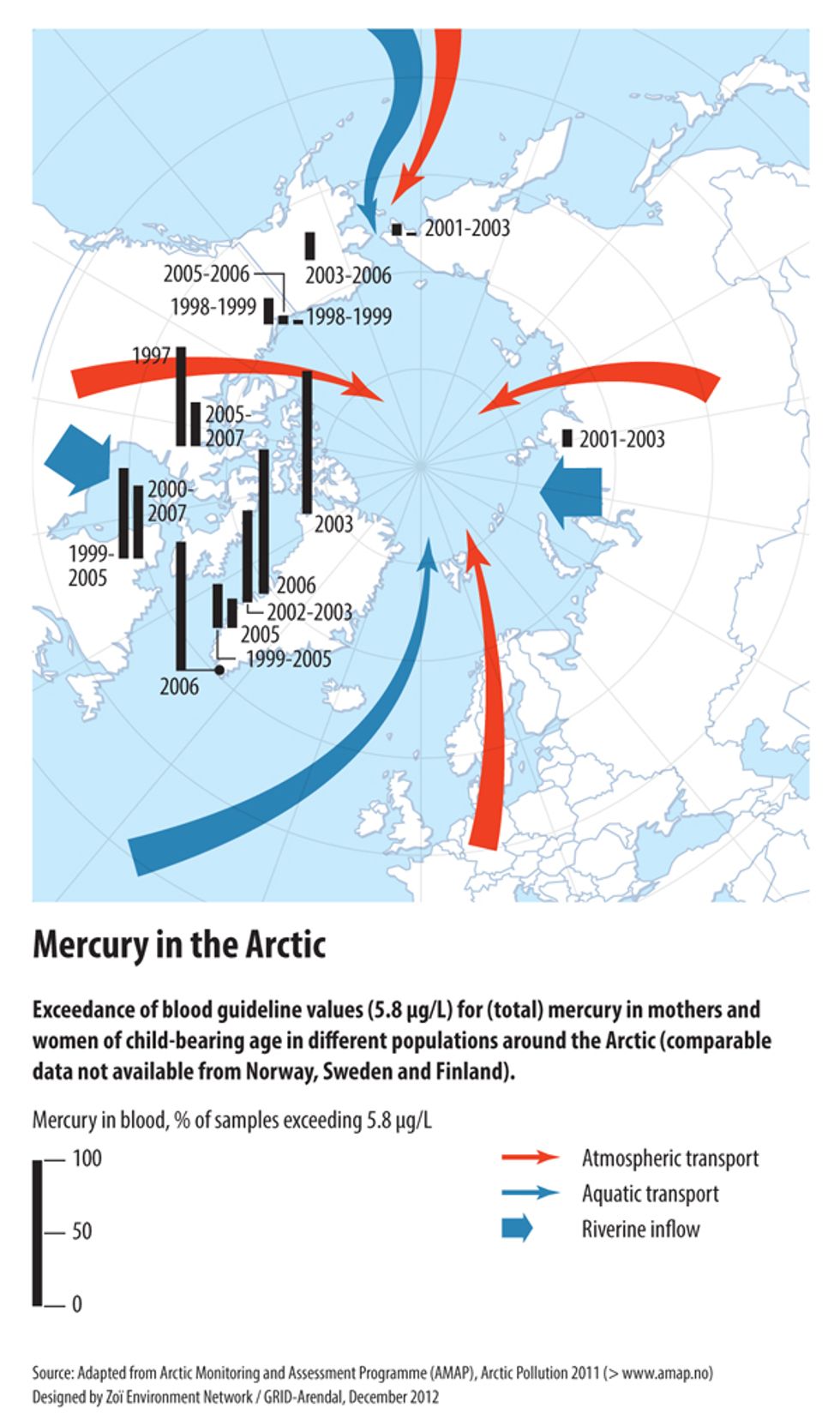 Moreover, the Global Indigenous Caucus pointed out that Indigenous Peoples around the world, who disproportionately suffer the adverse effects of mercury contamination, are not even mentioned in the current draft of the mercury treaty text. Waterkeeper Alliance would like to salute Indigenous Peoples like Grand Riverkeeper Earl Hatley who stood up for clean water at the mercury treaty negotiations in 2011.
Visit EcoWatch's BIODIVERSITY page for more related news on this topic.
EcoWatch Daily Newsletter
Recent Stories from EcoWatch