Megafires, Record Heat and Drought: How Climate Change is Affecting the Southwest
Jun. 04, 2012 04:00PM EST
Climate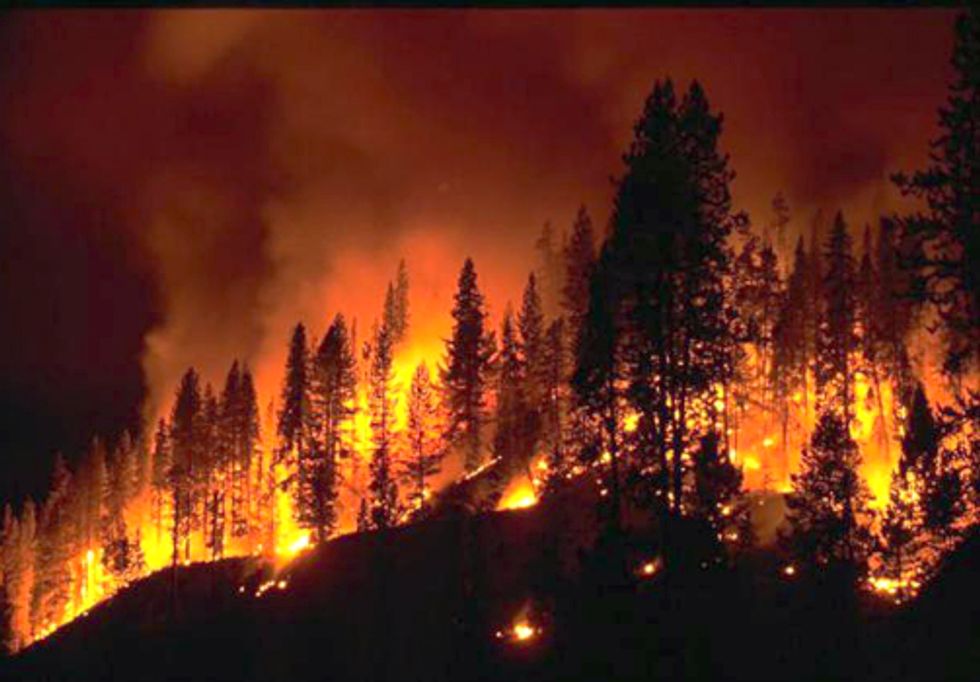 Huge and devastating wildfires are currently ravaging large expanses of the southwestern U.S. As the Guardian reports, low intensity wildfires have always been part of the landscape of the southwest, but a study by fire scientists last month "charted a disturbing new trend of large and devastating fires, consuming record areas of land and burning for weeks."
These "megafires" have become a regular summer occurrence in the southwest "because of drought, climate change and human interference with the natural landscape," according to the Guardian. New Mexico, for example, is currently experiencing the biggest fire in state history. The fire, which started at the Whitewater-Baldy complex in the southwestern part of the state, currently covers an area of 337 square miles.
There are also currently large wildfires burning in Arizona, Nevada and Colorado. Last summer was a record setting fire season in Texas and Arizona and there are fears this year will be even worse, with the wildfire season having already started early.
Among other factors, the wildfires are a result of the region experiencing record-setting heat and drought. Last summer Oklahoma recorded the highest ever average summer temperature in U.S. history, narrowly edging out Texas's average temperature for that same summer.
The severe heat and drought in the southwest comes in light of reports detailing how climate change has led to increases in the frequency and severity of heat waves. According to NOAA, the National Oceanic and Atmospheric Administration, carbon dioxide from fossil fuel combustion and other human activities is the number one greenhouse gas contributing to climate change. NOAA released a startling report just last week which stated that for the first time ever the parts per million (ppm) concentration of carbon dioxide in the atmosphere at a NOAA monitoring station in Barrow, Alaska reached 400, far past the acknowledged safe limit of 350 ppm. This is the first time the 400 ppm threshold has been crossed as a monthly average at a remote location.
 Visit EcoWatch's CLIMATE CHANGE page for more related news on this topic.
EcoWatch Daily Newsletter
Recent Stories from EcoWatch