This website uses cookies to ensure you get the best experience while browsing it. By clicking 'Got It' you're accepting these terms.
Meet the World's First Electric Walking Bike
Jun. 03, 2016 10:59AM EST
Meet the Lopifit—a half bike, half treadmill that brings the world of cycling and walking together.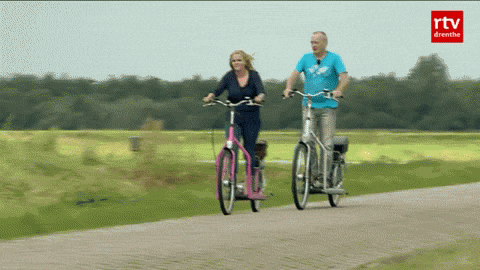 The scooter-like contraption—the first of its kind in the world—was invented by Bruin Bergmeester, who of course hails from the bike-friendly Netherlands.
"When I was talking on my treadmill in my fitness room one day I thought, 'Why not bring the treadmill outdoors?'" he recalled to the Epoch Times.
Bergmeester and his wife built the first five Lopifit bikes in their living room, InsideEVs reported.
With six gears and an Quantum Motor that gives the bike a range of 34 miles on a single charge, the Lopifit is another reason to leave your car at home.
"The Lopifit is a totally new way of moving," the company boasts on its website. "With the electric assist, it takes no more effort to walk than 'a walk in the park.'"
Not only is riding a Lopifit faster than walking, as Lopifit marketing manager Rob van Ooijen says in the video below, "You go 25 kilometers (15 miles) an hour so you get more distance with a Lopifit."
"And it's more interesting than normal walking," he added.
To get moving on the Lopifit, all you have to do is walk at a normal pace to push the treadmill belt backwards. An onboard sensor registers the movement and activates the motor to propel the bike.
As for the specs, the Lopifit's frame is made of steel and comes with LED lighting and a luggage carrier. The bike is 2.3 meters (7.5 feet) in total length with a 28-inch front wheel and a 20-inch rear wheel.
While the bike first debuted in 2014, it really took off in February 2015 after professional skateboarder Bam Margera posted a video of the Lopifit on his Facebook page.
The video went viral, clocking up more than 84 million times to date. The TV personality captioned alongside the video, "Walking Bike—Buy me one!"
The bike retails at €1,899.00 (around $2,100) and comes in four colors.
YOU MIGHT ALSO LIKE
It's Time to Break Saudi's Oil Monopoly and Embrace Clean Transportation
Ultimate Family Bike Raises More Than $1 Million in 1 Day of Kickstarter Campaign
Bike-Powered Farming Program Turns Lawns Into Urban Farms
Cycling advocates set up "ghost bikes," like this one in Brooklyn, in memory of bikers killed in traffic.
Nick Gray
/
CC BY-SA
By John Rennie Short
As cities strive to improve the quality of life for their residents, many are working to promote walking and biking. Such policies make sense, since they can, in the long run, lead to less traffic, cleaner air and healthier people. But the results aren't all positive, especially in the short to medium term.
smodj / iStock / Getty Images Plus
By Pete Stauffer
For those of us who love the coast, the negative impacts of offshore oil drilling are obvious. Offshore drilling has a proven track record of polluting the ocean, damaging coastal economies and threatening a way of life enjoyed by millions of people. Yet, the oil and gas industry—and the elected officials who prioritize them over the public interest—would like you to believe that offshore drilling is somehow a safe and necessary practice.
An indigenous environmental activist was killed in Morelos, Mexico Wednesday, three days before a referendum on the construction of a gas pipeline and two thermoelectric plants that he had organized to oppose, the Associated Press reported.
Samir Flores Soberanes had challenged the words of government representatives at a forum about the so-called Morelos Comprehensive Project a day before his murder, The Peoples in Defense of Land and Water Front (FPDTA), the group Soberanes organized with, said in a statement.
William Happer, head of proposed White House climate panel, in the lobby of Trump Tower in 2017. Jabin Botsford / The Washington Post via Getty Images
The White House is assembling a climate change panel to be headed by a known climate denier who once took money from a coal company to testify at a hearing and who has compared criticism of carbon dioxide to Hitler's demonization of the Jews.
William Happer, a Princeton physicist who has never trained as a climate scientist, joined the Trump administration in September 2018 as senior director for emerging technologies at the National Security Council (NSC).