Meet the 'Merchants of Doubt': Spin Doctors Obscuring the Truth on Climate Change
Mar. 06, 2015 04:12PM EST
Climate
Director Robert Kenner's 2008 documentary Food Inc. inspired dramatic growth in local food movements across the country with its expose of industrial-scale food production. His new documentary Merchants of Doubt takes on another threat to the health and well-being of the U.S. and the world: the glib and seasoned marketers who sell the idea that climate change is a hoax. The film made the rounds of festivals last year. Today it opens in theaters in Los Angeles and New York City with opening across the country throughout March and April.
Based on the 2010 book of the same name by Naomi Oreskes and Erik Conway, the film explores how some of the same players who sold the idea for years that tobacco is not harmful are now doing the same for issues such as climate change and the safety and effectiveness of flame retardants and pharmaceuticals.
It introduces viewers to both the scientists who have established that climate change is real and manmade, and the deniers who insist otherwise. It features true unbelievers such as Marc Morano who runs the climate denial website ClimateDepot, who is interviewed at length and talks with gusto about how he attacks and demonizes scientists with solid climate credentials; Tim Phillips, president of the Koch brothers-funded conservative political action group Americans for Prosperity; and James Taylor, a senior fellow at the Heartland Institute, one of the most prominent right-wing think tanks devoted to "free-market environmentalism."
It also introduces such noted scientists as James Hansen, who retired after 46 years with NASA to take a more active role in fighting climate change, and atmospheric scientist Katherine Hayhoe of the Climate Science Center at Texas Tech University, who has been a voice for addressing climate change in the evangelical Christian community. But the scientists with the strongest backgrounds and credentials on climate science are often no match for slick PR types.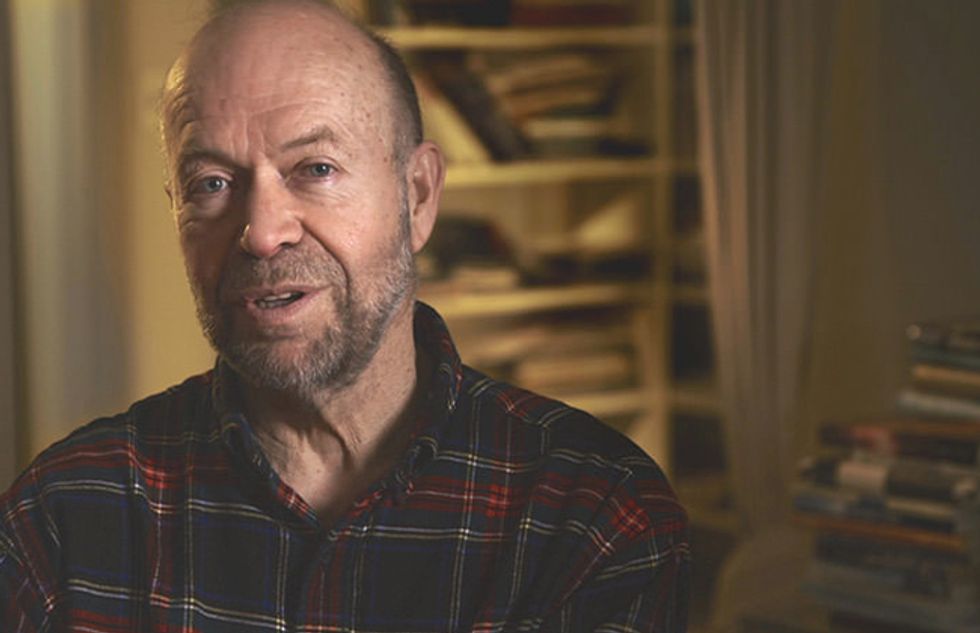 "Communication is about sales," says the smooth and engaging Morano, describing his tactics. "Keep it simple. People will fill in the blank with their own—I hate to say bias, but with their own perspective in many cases. You go up against a scientist. Most of them are very hard to understand and very borrrrrrring."
Merchants of Doubt shows how these deniers skillfully exploit a lazy, compliant media—not just Fox News but also outlets like the New York Times—to present themselves as "the other side," equally in credibility to credentialed scientists.
"I'm not a scientist, but I do play one on TV occasionally," says Morano flippantly. "Hell, more than occasionally."
Among the PR masters Kenner tried and failed to interview is the notorious Rick Berman who has previously been involved in campaigns to convince the public that tobacco and junk food aren't unhealthy and more recently spearheaded a campaign on behalf of fossil fuel interests to discredit environmentalists by trying to dig up personal dirt on them.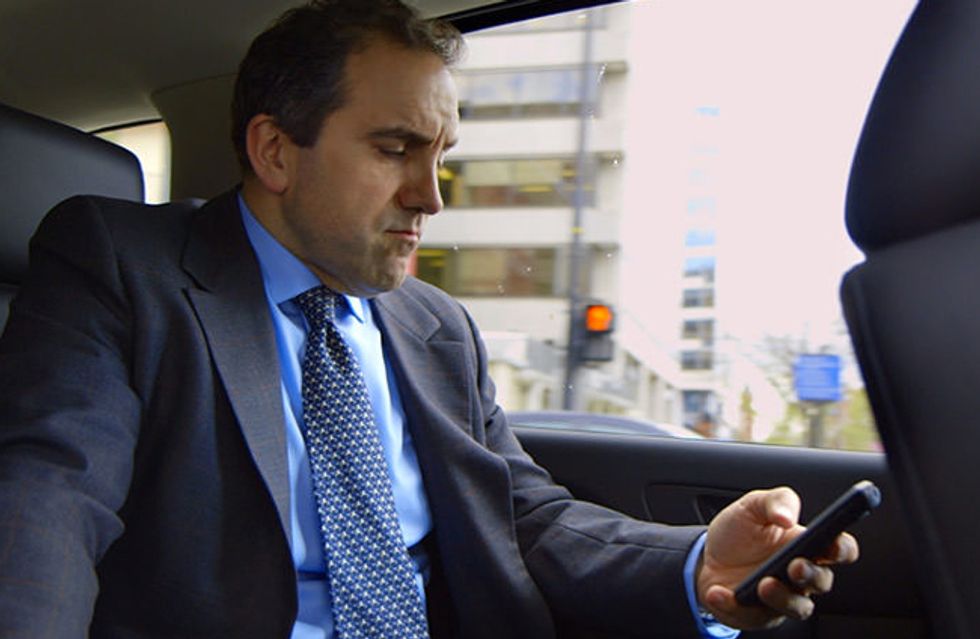 "It's not the science that's affecting us," says former South Carolina Congressman Bob Inglis, a Republican who lost his reelection bid in 2010 in large part because he said he believed climate change was real and human-caused. "I mean, the science is pretty clear. It's something else that's causing this rejection. The reason we need the science to be wrong is that otherwise we see that we need to change. That's really a hard pill to swallow."
It's a point made in the film by book author Oreskes.
"There's a bit of a mystery," she says. "What do these things [tobacco, flame retardants, climate change] all have in common? All of these issues are issues that involve the need for government action. That's where it came from because that's when I began to realize none of this was about the science. All of this is a political debate about the role of government."
YOU MIGHT ALSO LIKE
Secret Tape Exposes Fracking Industry Playing Dirty
World's Biggest PR Firm Quits American Oil Lobby
EcoWatch Daily Newsletter