This website uses cookies to ensure you get the best experience while browsing it. By clicking 'Got It' you're accepting these terms.
Meet the Farmer Who's Helping Chipotle Go Beyond Non-GMO to Organic
Oct. 27, 2015 03:40PM EST
Food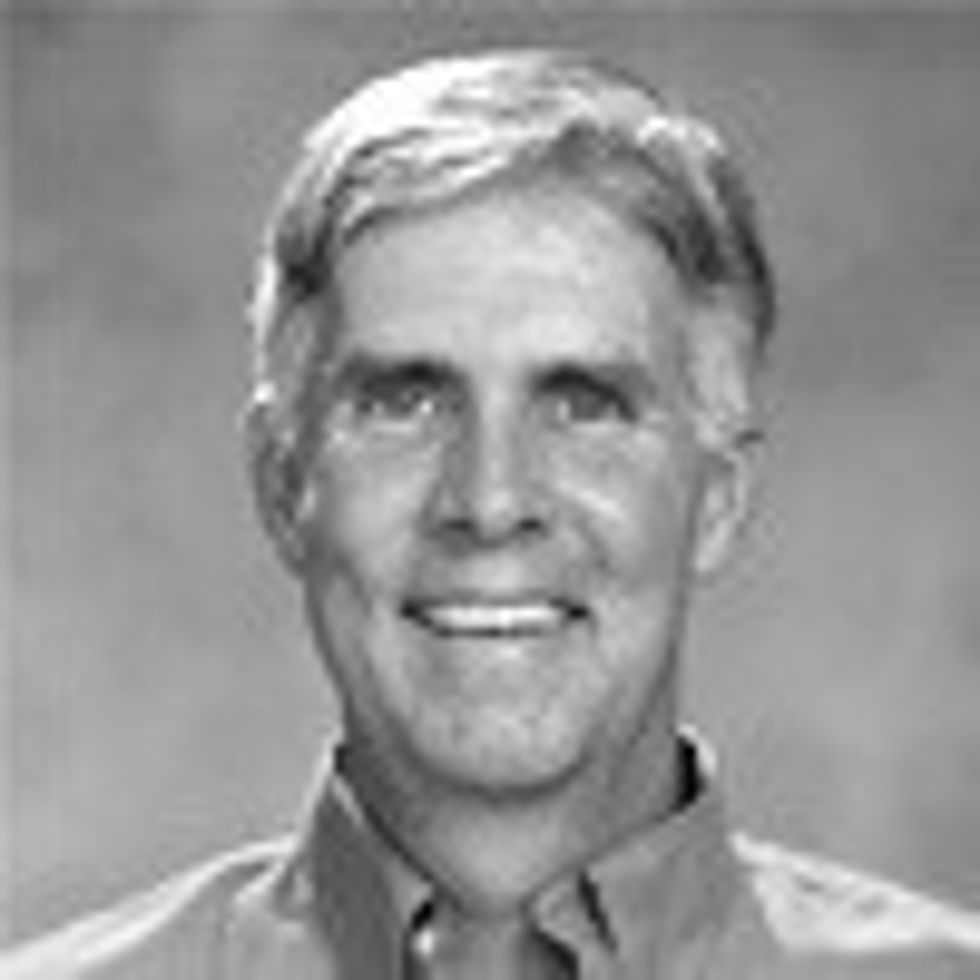 Chipotle Mexican Grill made news in April when the "fast casual" restaurant chain announced it was serving only foods made with non-GMO ingredients.
A farmer in Missouri is helping Chipotle take its "food with integrity" commitment one step further—to organic.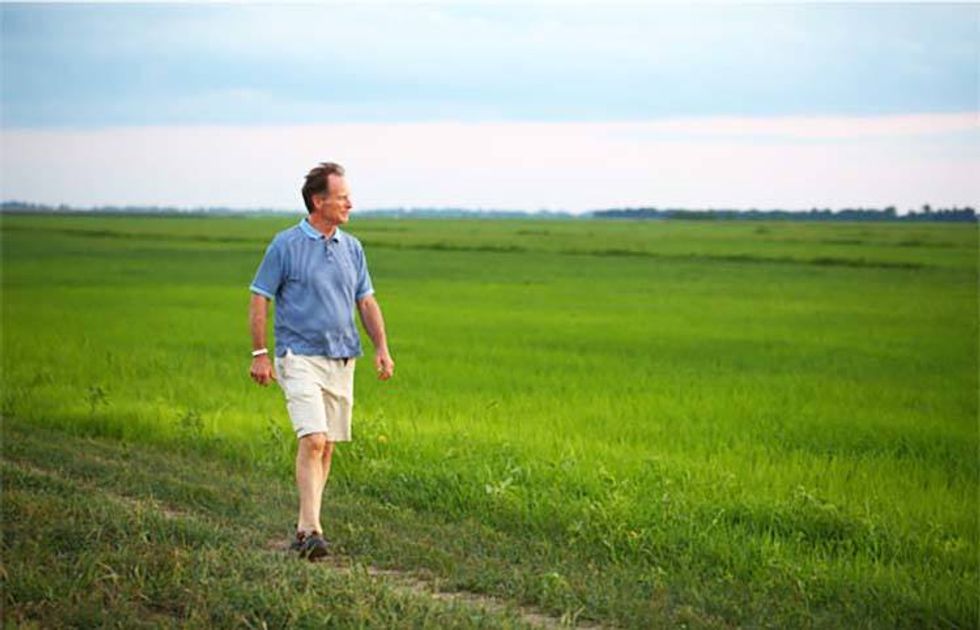 Steve McKaskle inspects his organic rice. Photo credit: The Organic & Non-GMO Report
Steve McKaskle, owner of McKaskle Family Farm, the only organic rice farm in Missouri, supplies a growing number of Chipotle restaurants in his region with organic long grain white and brown rice.
Tornado Destroyed His Farm
Based in Braggadocio in Missouri's southernmost Bootheel region, the seven-generation McKaskle Family Farm offers an excellent example of how a bad event can bring a blessing in disguise. In the early 2000s, Steve and his wife Kaye grew organic cotton, which they supplied to companies like Patagonia, Ecosport, and Nike. But in 2006 an F4 tornado destroyed the McKaskles' farm headquarters, tractors, barns, grain bins, cotton harvesters and cotton gin.
"We lost our entire farming operation and three-fourths of our home," Steve McKaskle says. "We barely survived."
But like the proverbial phoenix rising from the ashes, the McKaskles rebuilt their farm. Without the cotton harvesters and gin, they switched to growing organic rice and found greater success. Today, their farm is thriving more than ever, as they supply organic rice to Chipotle restaurants in Missouri, Tennessee and Arkansas.
"We're rebounders," McKaskle says.
Along with rice, McKaskle Family Farm grows organic popcorn, soybeans, winter wheat and oats on about 2,000 acres.
They also package and sell their own Braggadocio brand organic rice and popcorn to Whole Foods store, Hy-Vee supermarkets, and natural food stores in Missouri and surrounding states.
Mill Expands Capacity
To better serve Chipotle's needs, McKaskle Family Farm recently expanded with a new rice processing facility that was partially funded by state income tax credits from the Missouri Department of Agriculture. Construction of the mill was completed in November 2014.
The mill features state-of-the-art equipment from Taiwan and Japan. A grain bin loop system moves rice through the mill building where it is cleaned and hulls, the hard protective covering of rice grains, are removed. A grader separates broken rice grains from grains that are the required length. Then a color sorter uses infrared light to detect discolored rice grains and uses a stream of air to remove them.
The mill is partially powered by solar energy. Nine 15-feet by 10-feet solar panels generate 44 kilowatts of energy to power the grain bins, farmhouse, fans, irrigation pump and well.
Aims to Supply 50 - 75 Chipotle Restaurants
Before building the mill, McKaskle delivered rice to seven Chipotle restaurants in Little Rock, Memphis and Nashville.
"Now a distribution center picks up several thousand pounds of rice to deliver to 11 restaurants in Missouri and two in Arkansas and we deliver to seven," he says.
McKaskle plans to supply more Chipotle restaurants by this fall. Chipotle wants McKaskle to supply 50 - 75 restaurants in the next few years. That will take some work.
"Before we can supply a lot of restaurants, we have to be sure we can grow 20 percent more than what we need to supply those restaurants. It takes planning and putting in infrastructure," he says.
Seventy five restaurants is still just a fraction of Chipotle's more than 1,600—and counting—restaurants nationwide.
"Rice Whisperer"
McKaskle has been the only organic rice farmer in Missouri but that is about to change. He is encouraging other farmers in his area to grow organic rice.
"We hope to make it attractive to them so that they will join us," McKaskle says.
In fact, two Missouri farmers approached McKaskle about growing organic rice, and one will start the three-year transition to organic this year.
McKaskle is also experimenting with growing organic black and pinto beans for Chipotle.
"We need to find a (bean) maturity that will work in our area," McKaskle says.
Chipotle is promoting their partnership with McKaskle. The company filmed a short video at McKaskle's farm and featured him as the "Rice Whisperer" on a coupon card offering a free burrito.
"We have high standards for all of the ingredients we use, and having like-minded farm partners like McKaskle is a key component in helping us change the way people think about and eat fast food," said Chris Arnold, Chipotle's communications director. "Quite simply, we can't run our business without having strong ties to our farm partners."
If Chipotle can find more resourceful organic farmers like Steve McKaskle they will be well on their way to serving more organic foods—foods with the most integrity—in their restaurants across the U.S.
YOU MIGHT ALSO LIKE
Processed Meats Linked to Cancer, WHO Report Says
Cheese Really Is 'Daily Crack': New Study Reveals It's as Addictive as Drugs
Exclusive Interview: Top Chef's Tom Colicchio Shares Importance of Eating Sustainable Fish
Study Exposes AquaBounty's Bogus Growth Claims on GMO Salmon
EcoWatch Daily Newsletter
Deserted view of NH24 near Akshardham Temple on day nine of the 21-day nationwide lockdown to curb the spread of coronavirus on April 2, 2020 in New Delhi, India. Raj K Raj / Hindustan Times via Getty Images
A Unicef social mobilizer uses a speaker as she carries out public health awareness to prevent the spread and detect the symptoms of the COVID-19 coronavirus by UNICEF at Mangateen IDP camp in Juba, South Sudan on April 2. ALEX MCBRIDE / AFP / Getty Images
By Eddie Ndopu
South Africa is ground zero for the coronavirus pandemic in Africa.
Its townships are typical of high-density neighbourhoods across the continent where self-isolation will be extremely challenging.
The failure to eradicate extreme poverty is a threat beyond the countries in question.
The outside of the Food and Drug Administration headquarters in White Oak, Md. on Nov. 9, 2015. Al Drago / CQ Roll Call
The U.S. Food and Drug Administration has approved the use of two malarial drugs to treat and prevent COVID-19, the respiratory infection caused by the SARS-CoV-2 coronavirus, despite only anecdotal evidence that either is proven effective in treating or slowing the progression of the disease in seriously ill patients.

Some
speculate
that the dissemination of the Antarctic beeches or Nothofagus moorei (seen above in Australia) dates to the time when
Antarctica
, Australia and
South America
were connected. Auscape / Universal Images Group / Getty Images
A team of scientists drilled into the ground near the South Pole to discover forest and fossils from the Cretaceous nearly 90 million years ago, which is the time when dinosaurs roamed the Earth, as the BBC reported.
The recovery of elephant seals is one of the "signs of hope" that scientists say show the oceans can recover swiftly if we let them. NOAA /
CC BY 2.0