This website uses cookies to ensure you get the best experience while browsing it. By clicking 'Got It' you're accepting these terms.
MedWish International and Groupon Divert Waste and Save Lives
Jan. 10, 2012 02:22PM EST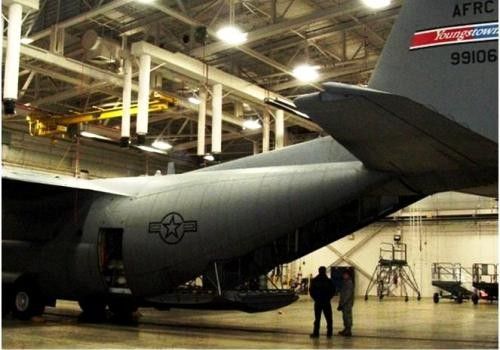 The Cleveland-based non-profit, MedWish International and G-Team, the philanthropic arm of Groupon, announced on Jan. 10 the launch of a fundraising campaign that will allow Northeast Ohio to save lives and improve the health of those in desperate need of medical care in Honduras. MedWish International is committed to repurposing medical supplies and equipment discarded by the healthcare industry to provide humanitarian aid in developing countries and reduce solid waste. The purpose of the new fundraising campaign is to send their largest shipment ever to support three clinics in Tegucigalpa, Honduras. All donations to fund this shipment will be matched dollar-for-dollar by the Sherwin-Williams Children's Health Fund, established through a generous grant by The Sherwin-Williams Company. 
"This shipment will improve health and save lives for thousands of people in Honduras," said Brian Smith, who arranged the shipment through the nonprofit Helping Hands for Honduras and works as director of strategic project development at the Cleveland Clinic. "The ultrasound machine will help improve maternal health, the mammography machine will allow faster detection and treatment of cancer and the 24 beds will make a huge difference in ensuring every patient is comfortable."
The online fundraising campaign will be available on Groupon Cleveland, Groupon Akron-Canton, and Groupon Youngstown's G-Team pages from Jan. 10 - Jan. 12. Utilizing G-Team's collective action model, Groupon followers can pledge support for the Honduras shipment in increments of $10 or more. Each $10 donation will provide approximately 150 pounds of donated medical supplies and equipment to Del Torax Hospital, a charitable hospital serving the poor in Tegucigalpa, as well as Santa Rosa Lima Clinic and The Cedros Clinic.
Moreover, because these supplies have been discarded by local hospitals, medical device companies and individuals, MedWish is conserving the environment by preventing them from ending up in Northeast Ohio landfills. Because of FDA regulations, insurance liability and the rapid advance of technology, American hospitals must discard still-useful supplies on a daily basis. Cleveland is one of just a handful of cities in the entire country that has an organization like MedWish to recycle and redistribute these supplies to countries in need. The MedWish warehouse consists of 40,000 square feet—almost an entire football field—of such supplies waiting to be sent overseas.
While MedWish sends over 200 shipments annually to over 60 countries around the world, this shipment is unique for two reasons. First, through the Denton Program, the United States military offers unused space aboard its cargo planes for free to humanitarian relief organizations. Through this program, the MedWish supplies will be sent from Youngstown Air Reserve Station to Honduras aboard a C-5 cargo plane on Jan. 20. Second, because of the free shipping and size of airplane, this will be the largest load in MedWish International's 19-year history. The shipment includes 144 items total, including 24 beds, 24 night stands, an ultrasound, three mobile x-ray machines, 4 exam tables, 24 Infusion Pumps, a Mammography Machine and 2 OR tables, among other items.
Honduras is one of the neediest countries in the Americas, with more than 35 percent of the population living on less than $2 a day, and roughly 80 percent of the population without access to quality healthcare. Hospital Del Torax is the only advanced-care facility of its kind in Honduras. Together with MedWish, Hospital Del Torax has continuously increased its effectiveness while lowering patient mortality.
100 percent of the G-Team campaign proceeds will be used to support the shipment of more than 20,000 pounds of life-saving medical supplies and equipment to Honduras through MedWish International.
For more information, click here.
--------
About MedWish International
Founded by Dr. Lee Ponsky, M.D., MedWish International is committed to repurposing medical supplies and equipment discarded by the healthcare industry with the objectives of providing humanitarian aid in developing countries to save lives and reducing solid waste to save our environment. MedWish has recovered 2.2 million pounds of medical surplus from over 50 hospitals in the United States over the past five years, and has shipped aid overseas to 90 countries since its inception in 1993. For more information, or to make a difference, visit www.medwish.org.
About G-Team
G-Team, launched in July 2010 in Chicago, features a weekly local campaign in more than 65 markets nationwide, enabling Groupon followers to do good, have fun and make a real impact in their communities. G-Team uses collective action to gather support for worthwhile causes and produce tangible results for local organizations. To learn more about G-Team and how to become a featured organization, visit http://www.groupon.com/g-team. To subscribe to Groupon, visit http://www.groupon.com.
EcoWatch Daily Newsletter
A vegan diet can improve your health, but experts say it's important to keep track of nutrients and protein. Getty Images
By Dan Gray
Research shows that 16 weeks of a vegan diet can boost the gut microbiome, helping with weight loss and overall health.
A healthy microbiome is a diverse microbiome. A plant-based diet is the best way to achieve this.
It isn't necessary to opt for a strictly vegan diet, but it's beneficial to limit meat intake.
New research shows that following a vegan diet for about 4 months can boost your gut microbiome. In turn, that can lead to improvements in body weight and blood sugar management.
Students gathered at the National Mall in Washington DC, Sept. 20. NRDC
By Jeff Turrentine
Nearly 20 years have passed since the journalist Malcolm Gladwell popularized the term tipping point, in his best-selling book of the same name. The phrase denotes the moment that a certain idea, behavior, or practice catches on exponentially and gains widespread currency throughout a culture. Having transcended its roots in sociological theory, the tipping point is now part of our everyday vernacular. We use it in scientific contexts to describe, for instance, the climatological point of no return that we'll hit if we allow average global temperatures to rise more than 2 degrees Celsius above preindustrial levels. But we also use it to describe everything from resistance movements to the disenchantment of hockey fans when their team is on a losing streak.
samael334 / iStock / Getty Images
Berries are small, soft, round fruit of various colors — mainly blue, red, or purple.
A glacier is seen in the Kenai Mountains on Sept. 6, near Primrose, Alaska. Scientists from the U.S. Geological Survey have been studying the glaciers in the area since 1966 and their studies show that the warming climate has resulted in sustained glacial mass loss as melting outpaced the accumulation of new snow and ice. Joe Raedle / Getty Images
By Mark Mancini
On Aug. 18, Iceland held a funeral for the first glacier lost to climate change. The deceased party was Okjökull, a historic body of ice that covered 14.6 square miles (38 square kilometers) in the Icelandic Highlands at the turn of the 20th century. But its glory days are long gone. In 2014, having dwindled to less than 1/15 its former size, Okjökull lost its status as an official glacier.
Members of Chicago Democratic Socialists of America table at the Logan Square Farmers Market on Aug. 18. Alex Schwartz
By Alex Schwartz
Among the many vendors at the Logan Square Farmers Market on Aug. 18 sat three young people peddling neither organic vegetables, gourmet cheese nor handmade crafts. Instead, they offered liberation from capitalism.
Hackney primary school students went to the Town Hall on May 24 in London after school to protest about the climate emergency. Jenny Matthews / In Pictures / Getty Images
Bird watching in the U.S. may be a lot harder than it once was, since bird populations are dropping off in droves, according to a new study.