Mayor Signs into Law New Standards for Bird-Safe Buildings
Oct. 11, 2011 05:45PM EST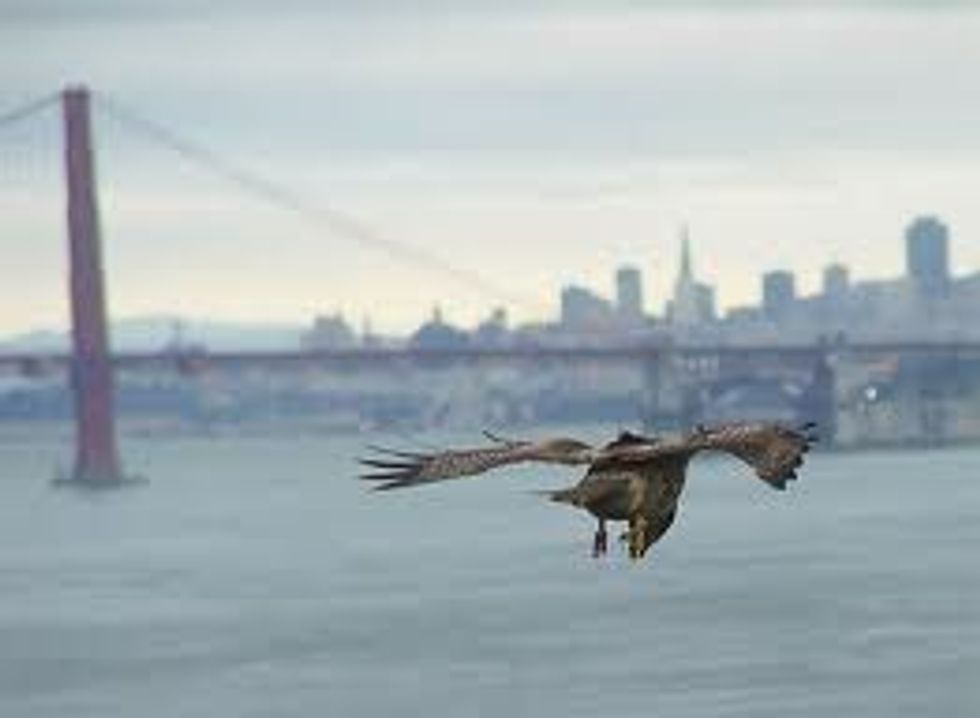 The Golden Gate Audubon Society hailed the signing into law of new Standards for Bird Safe Buildings by San Francisco Mayor Edwin Lee Oct. 11. The signing follows the unanimous approval of the bill by the San Francisco Board of Supervisors last month. The standards will greatly reduce bird deaths and injuries resulting from collisions with buildings in the city. They include sections on safer windows, night lighting and the construction of wind turbines in the urban environment.
"Bird deaths from building strikes, one of the main causes of bird mortality in the United States, can often be prevented with reasonable, affordable measures such as those described in these standards. The City of San Francisco's Standards for Bird Safe Buildings constitutes a huge step forward in mitigating this problem in the bay area," said Mark Welther, executive director of Golden Gate Audubon.
"Protecting and helping birds is not only the right thing to do, it is also good for the economy and the future of our environment. Birds are invaluable as controllers of crop insect pests, pollinators of plants, and seed distributors. They also generate tremendous economic revenues through the pastimes of bird feeding and birdwatching. We need to do what we can to protect them," said Eric Mar, the San Francisco Board of Supervisors' member who sponsored the legislation. 
Golden Gate Audubon Society worked with the American Bird Conservancy's Bird Collisions Campaign to help get the new standards passed into law. 
Reduction of bird strikes with new buildings can be achieved with simple and cost-effective means. For example, fritting—the placement of ceramic lines or dots on glass—is often already used to reduce air conditioning costs by lowering heat gain in windows. If fritting is applied in particular patterns, it increases the visibility of the window to birds and reduces the likelihood of impacts, while still permitting people to see out clearly from the inside of the building.
The guidelines also address the effects of light pollution, which can confound birds' ability to navigate by the stars during migration. Lighted buildings and towers can draw birds off course and result in exhaustion, injury or death for millions every year. The guidelines will reduce unnecessary interior and exterior lighting during the bird migratory seasons, reducing risks to birds.
Bird-safe measures often have other benefits for building owners and operators. For example, fritting reduces heat gain through windows and decreases cooling costs. Turning off unnecessary lights can save owners and operators thousands of dollars a year while greatly reducing risks to birds.
For more information, click here.
EcoWatch Daily Newsletter
Recent Stories from EcoWatch