Mattel Drops Packaging Linked to Indonesian Deforestation
Oct. 05, 2011 09:31AM EST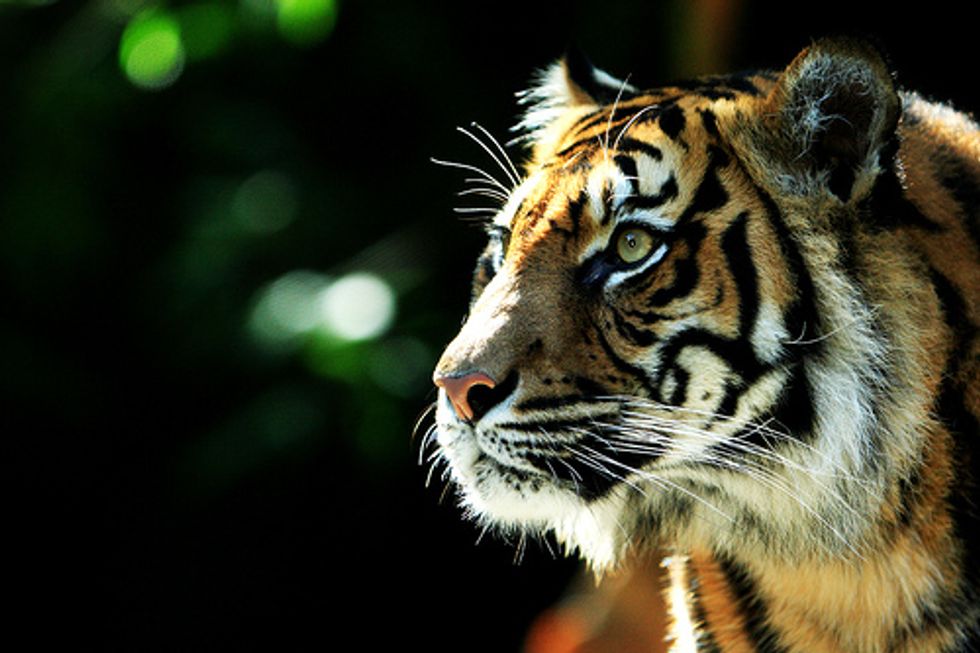 Toy giant Mattel, the company behind Barbie, announced Oct. 5 that it will stop buying paper and packaging linked to rainforest destruction following a global campaign by Greenpeace. As part of its new commitments, Mattel is instructing its suppliers to avoid wood fiber from companies that are known to be involved in deforestation. One such company is the notorious Asia Pulp and Paper group (APP), which Greenpeace investigators have shown to be involved in widespread rainforest clearance in Indonesia.
Bustar Maitar, head of Greenpeace's campaign to save the forests in Indonesia, said, "The rainforests of Indonesia should be for species like the Sumatran tiger, not for throw-away toy packaging. That's why it is such good news that Mattel has developed a new paper buying policy."
"This is more evidence for Asia Pulp and Paper that rainforest destruction is bad for business," said Maitar. "Golden Agri-Resources, a sister company to APP, has already committed to clean up its act and has won back lucrative contracts. Now APP must do the same. In the last two weeks the Greenpeace "tiger eye tour" has been documenting continued forest destruction by APP. While Greenpeace will watch Mattel closely to ensure it implements its commitments, we will encourage other companies, including Disney and Hasbro, to take similar action to protect rainforests."
"Using a combination of research and forensic testing, Greenpeace investigators showed that packaging for the Mattel toys was being produced using timber from the rainforests of Indonesia, home to endangered species such as the Sumatran tiger," said Maitar. "Greenpeace activists dressed as Ken dolls abseiled down Mattel's headquarters in Los Angeles in June, hanging a giant banner which read, 'Barbie: It's Over. I don't date girls that are into deforestation.'"
Mattel's new policy also includes safeguards against buying wood fiber from tree plantations established in areas where natural forests once stood. The conversion of rainforests to pulp tree plantations is a leading driver of deforestation in Indonesia.
Their policy also aims to increase the amount of recycled paper used in their business, as well as to boost the use of wood products certified by the Forest Stewardship Council.
Indonesia has one of the fastest rates of forest destruction in the world. The Indonesian government estimates that more than one million hectares of rainforests are being lost every year.
For more information, click here.
EcoWatch Daily Newsletter
Recent Stories from EcoWatch