This website uses cookies to ensure you get the best experience while browsing it. By clicking 'Got It' you're accepting these terms.
Maryland's Prince George's County Bans Fracking
Apr. 12, 2016 01:46PM EST
Energy
By Chesapeake Climate Action Network
The Prince George's County Council voted unanimously today to ban fracking within the county. The measure, introduced by Councilwoman Mary Lehman, amends the zoning ordinance to prohibit the gas drilling technique in all areas of the county, which sits atop a known gas basin. The ban goes into effect immediately and comes after months of work by citizens supported by the Chesapeake Climate Action Network, Food & Water Watch and the Sierra Club.
Councilmember Lehman said in voting for the bill this morning, "Our action here today will lay the groundwork for a statewide ban in Maryland."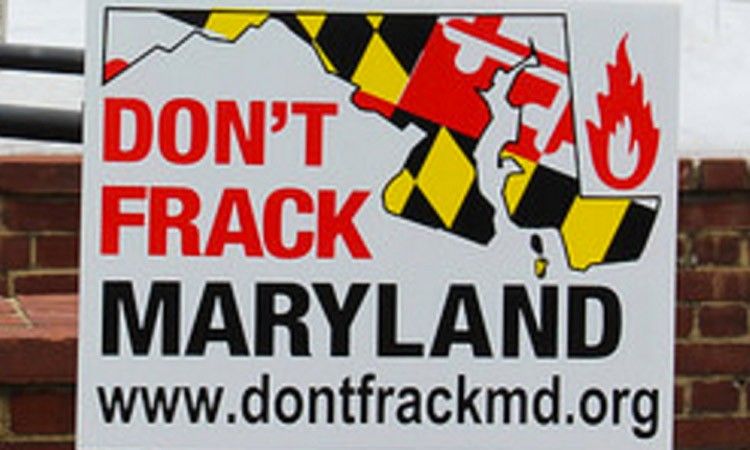 Prince George's, Maryland's second most-populous county, is the first county to adopt a ban on fracking since the Maryland General Assembly passed a two-year moratorium on the practice last year. The moratorium comes to an end in October 2017, leaving the state vulnerable to this dangerous drilling process. To date, one other Maryland county has taken similar action. In the fall of 2014, the Montgomery County Council adopted a change to its county zoning laws that essentially prohibits fracking.
"Prince George's County is showing that the grassroots opposition to fracking is only growing across Maryland," Thomas Meyer, Maryland organizer with Food & Water Watch, said. "The council listened to residents and the science and made the right move by banning fracking. The Maryland General Assembly should follow Prince George's lead and do the same."
Outside of Western Maryland, Prince George's County is one of the Maryland counties most at risk for fracking. The southeastern third of the county sits on top of the Taylorsville Basin, which extends northeast from Richmond, Virginia to Annapolis, Maryland and is estimated to contain more than 500 billion cubic feet of gas. Across the Potomac River in Virginia, a Texas-based company has already leased more than 80,000 acres for potential fracking in the Taylorsville Basin. Parts of Charles, Anne Arundel, Calvert and St. Mary's Counties also sit atop this basin.
"Today's vote follows months of citizen organizing, driven by concern for the county's air and water quality, for real estate values and for the climate," Monique Sullivan, field director at the Chesapeake Climate Action Network, said. "The county council's action will keep dirty fuels in the ground and protect the health and safety of citizens. In the coming year, this same citizen movement will push our General Assembly to follow suit."
In the lead up to today's vote, organizers and volunteers held film screenings and presentations at community meetings and churches across the county, gathered more than 1,000 petitions to city council members, delivered a letter of support signed by more than 25 organizations and businesses and packed the room at fall and spring hearings on the ban measure.
"We are working hard to protect our agricultural and rural resources in the part of the county that would be most affected by fracking," Joanne Flynn, a farm owner and vice president of the Greater Baden Aquasco Citizens Association, said. "I am proud to see our county council being forward thinking in addressing this issue and hope that the state of Maryland will follow Prince George's lead and ban this dangerous and toxic industry statewide."
Southeastern Prince George's County is primarily rural, with more than 4,000 drinking water wells—and a major tributary of the Chesapeake Bay, the Patuxent River—potentially impacted by contamination from the fracking process. Homeowners in the county were some of the hardest hit by the 2008 recession and recent studies show drilling activity can have a chilling effect on property values.
The affected area of the county is particularly vulnerable to the threat of fracking due to its proximity to several existing or planned gas-fired power plants and a planned liquefied natural gas export facility at Cove Point, in neighboring Calvert County.
"The public health and environmental dangers of fracking are far too real," said Martha Ainsworth, chair of the Sierra Club's Prince George's County Group, welcoming the ban. "We cannot risk our and our children's future by allowing this to happen in Prince George's County."
YOU MIGHT ALSO LIKE
Bernie Sanders Calls for Nationwide Ban on Fracking
Climate Rally for Bernie Sanders Draws 1,000 Anti-Fracking Activists in Upstate New York
High Levels of Endocrine Disrupting Chemicals Found Near Fracking Wastewater Site
EcoWatch Daily Newsletter
Artist's conception of solar islands in the open ocean. PNAS
Millions of solar panels clustered together to form an island could convert carbon dioxide in seawater into methanol, which can fuel airplanes and trucks, according to new research from Norway and Switzerland and published in the Proceedings of the National Academy of Sciences journal, PNAS, as NBC News reported. The floating islands could drastically reduce greenhouse gas emissions and dependence on fossil fuels.
Marcos Alves / Moment Open / Getty Images
More than 40 percent of insects could go extinct globally in the next few decades. So why did the U.S. Environmental Protection Agency (EPA) last week OK the 'emergency' use of the bee-killing pesticide sulfoxaflor on 13.9 million acres?
EcoWatch teamed up with Center for Biological Diversity via EcoWatch Live on Facebook to find out why. Environmental Health Director and Senior Attorney Lori Ann Burd explained how there is a loophole in the The Federal Insecticide, Fungicide, and Rodenticide Act under section 18, "that allows for entities and states to request emergency exemptions to spraying pesticides where they otherwise wouldn't be allowed to spray."
Simple swaps that cut down on kitchen trash.
Sponsored
By Kayla Robbins
Along with the bathroom, the kitchen is one of the most daunting areas to try and make zero waste.
View of downtown Miami, Florida from Hobie Island on Feb. 2, 2019.
Michael Muraz / Flickr
The Democratic candidates for president descended upon Miami for a two-night debate on Wednesday and Thursday. Any candidate hoping to carry the state will have to make the climate crisis central to their campaign, as The New York Times reported.
By Sharon Kelly
On Monday, the Wall Street Journal featured a profile of Scott Sheffield, CEO of Pioneer Natural Resources, whose company is known among investors for its emphasis on drawing oil and gas from the Permian basin in Texas using horizontal drilling and hydraulic fracturing, or fracking.
Pexels
By Craig K. Chandler
The federal government has available to it, should it choose to use them, a wide range of potential climate change management tools, going well beyond the traditional pollution control regulatory options. And, in some cases (not all), without new legislative authorization.
Denis Poroy / Getty Images
By Dan Gray
Processed foods, in their many delicious forms, are an American favorite.
But new research shows that despite increasing evidence on just how unhealthy processed foods are, Americans have continued to eat the products at the same rate.
By Sarah Steffen
With a profound understanding of their environmental surroundings, indigenous communities around the world are often cited as being pivotal to tackling climate change.