This website uses cookies to ensure you get the best experience while browsing it. By clicking 'Got It' you're accepting these terms.
Maryland Joins East Coast Movement to Ban Shark Fin Trade
Feb. 02, 2012 08:50AM EST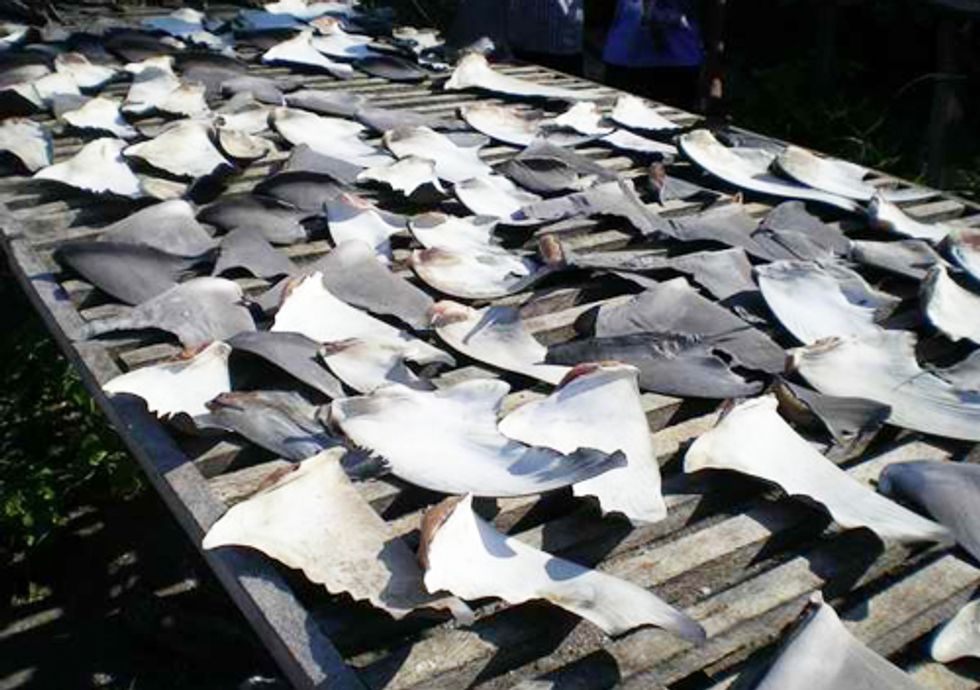 On Feb. 1, Delegate Eric Luedtke (D-District 14) and Sen. Brian Frosh (D-District 16) introduced bills (HB 393/ SB 465) in Maryland that, if enacted, would ban the sale, trade, distribution and possession of shark fins throughout the state. In recent months, similar bills were introduced in Florida, Illinois and Virginia.
Oceana applauds Delegate Luedtke and Sen. Frosh for their leadership to help reduce the market for shark fins and urges the Maryland Legislature to enact these bills into law.
"We can no longer ignore that the shark fin trade is wiping out shark populations and putting our ocean ecosystems at risk," said Beth Lowell, campaign director at Oceana. "If Maryland residents want healthy oceans, they should support this bill."
While shark finning, the process of removing a shark's fins and throwing the carcass overboard at sea, is illegal in the U.S., current federal laws banning the practice do not address the issue of the shark fin trade. Therefore, shark fins can be imported into the U.S. from countries with few or even no shark protections in place.
Over the last two years, similar bans have been enacted in Hawaii, Northern Mariana Islands, Guam, California, Washington and Oregon.
"This bill is a no brainer," said Lowell. "We hope Maryland's efforts will create a domino effect among other East Coast states to protect sharks. By reducing the market for shark fins, we can reduce the incentive to kills sharks solely for their fins."
Each year, tens of millions of sharks are killed for their fins, mostly to make shark fin soup. In recent decades, some shark populations have declined by as much as 99 percent.
For more information, click here.
EcoWatch Daily Newsletter
A new study shows that half of all Arctic warming and corresponding sea-loss during the late 20th century was caused by ozone-depleting substances. Here, icebergs discharged from Greenland's Jakobshavn Glacier. Kevin Krajick / Earth Institute /
EurekAlert!
The world awakened to the hole in the ozone layer in 1985, which scientists attributed it to ozone depleting substances. Two years later, in Montreal, the world agreed to ban the halogen compounds causing the massive hole over Antarctica. Research now shows that those chemicals didn't just cut a hole in the ozone layer, they also warmed up the Arctic.
Diane Wilson holds up a bag full of nurdles she collected from one of Formosa's outfall areas on Jan. 15. Julie Dermansky / DeSmogBlog
On the afternoon of Jan. 15, activist Diane Wilson kicked off a San Antonio Estuary Waterkeeper meeting on the side of the road across from a Formosa plastics manufacturing plant in Point Comfort, Texas.
After Wilson and the waterkeeper successfully sued Formosa in 2017, the company agreed to no longer release even one of the tiny plastic pellets known as nurdles into the region's waterways. The group of volunteers had assembled that day to check whether the plant was still discharging these raw materials of plastics manufacturing.
Malaysian Environment Minister Yeo Bee Yin (front 2nd L) and officials inspect a container containing plastic waste shipment on Jan. 20, 2020 before sending back to the countries of origin. AFP via Getty Images
The Southeast Asian country Malaysia has sent 150 shipping containers packed with plastic waste back to 13 wealthy countries, putting the world on notice that it will not be the world's garbage dump, as CNN reported. The countries receiving their trash back include the United States, the United Kingdom, France and Canada.
Trump leaves after delivering a speech at the Congress Centre during the World Economic Forum annual meeting in Davos on Jan. 21, 2020. JIM WATSON / AFP via Getty Images