Maryland Governor O'Malley Is Ready to Allow Fracking in His State
Nov. 26, 2014 06:21PM EST
Energy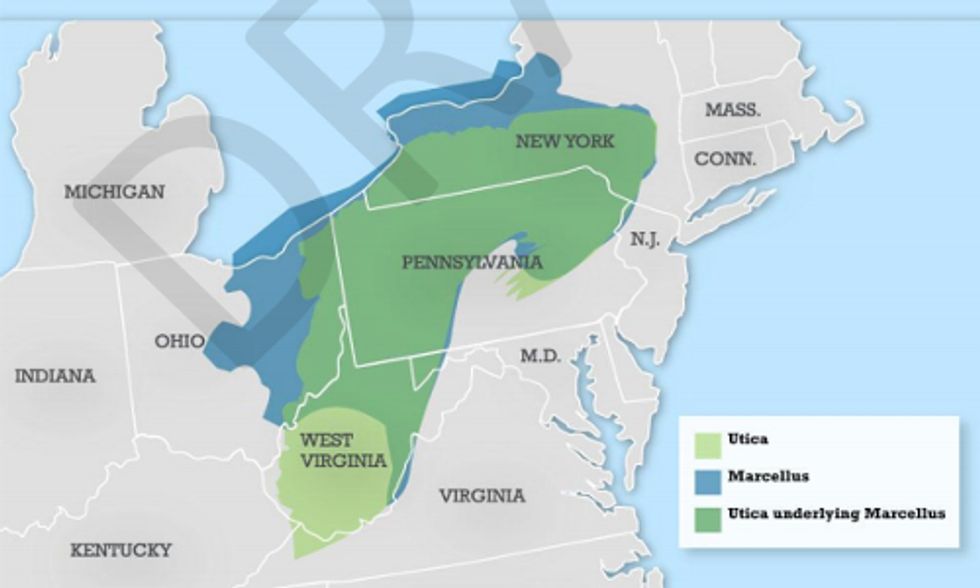 Outgoing Maryland Governor Martin O'Malley has frequently been mentioned as a top-of-the-list contender for the 2016 Democratic presidential nomination, should Hillary Clinton's bid fail to materialize. But he just made himself more controversial within the party—and raised the ire of environmentalists—with his announcement that he is ready to allow fracking in the state, where it has so far been banned.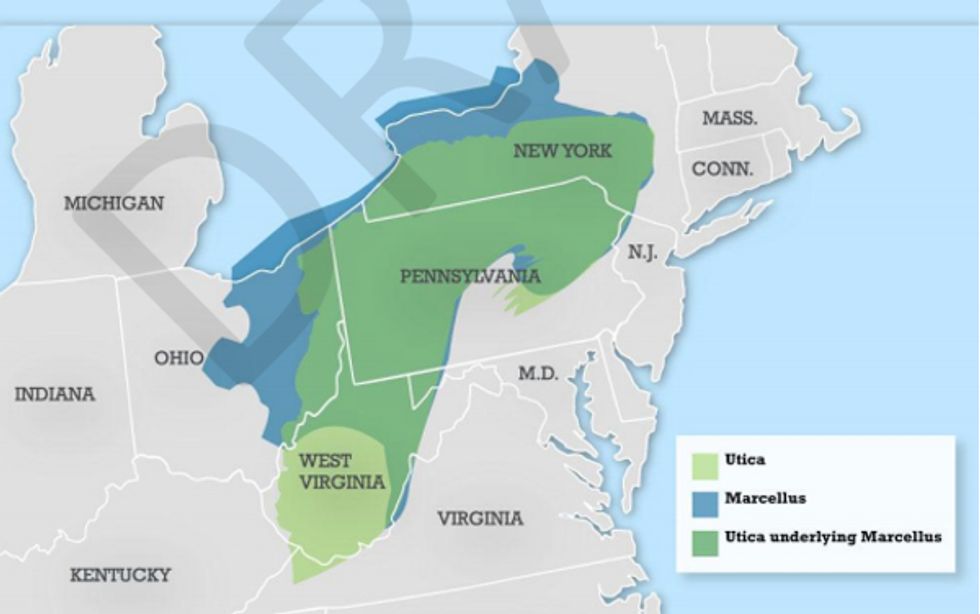 Natural gas companies have been casting a longing eye at Maryland since the fracking boom started. The state's western panhandle sits on the natural gas-rich Marcellus shale formation, which has proved such a money-maker in Pennsylvania just to its north.
O'Malley said that energy companies that want to frack in the state will have to abide by restrictive environmental and public health regulations, including limits on drilling locations and oversight of risks to air pollution and water contamination. He said he will unveil the final regulations in mid-December before leaving office to be succeeded by Republican Larry Hogan in January. Hogan has made it clear he's chomping at the bit to open the state to fracking, calling it an "economic gold mine," and saying during the campaign ''States throughout the country have been developing their natural gas resources safely and efficiently for decades. I am concerned that there has been a knee-jerk reaction against any new energy production.''
At least one environmental group is looking at O'Malley's announcement from a somewhat positive point of view. "The fact that we have a governor-elect who wants to move forward on fracking means we want to get some protections in place as soon as possible," Karla Raettig, executive director of the Maryland League of Conservation Voters, told the Washington Post. She said she expects Hogan to loosen some of the restrictions but with a Democratic-controlled legislature with mixed feelings about fracking, it's hard to predict how that would go.
But Food & Water Watch's Wenonah Hauter didn't find anything to celebrate.
"Governor Martin O'Malley's announcement that his administration will release regulations on fracking next month ignores the tens of thousands of Marylanders calling on him to keep fracking out of the state," she said. "He leaves control of fracking's regulation in the hands of pro-fracking Governor-elect Larry Hogan, someone who sees fracking as a 'goldmine' for the state's coffers. The fact that O'Malley is praising Maryland's fracking rules as the strictest in the country means nothing considering Hogan will likely change the rules or dismantle them completely. Given Governor O'Malley's failure to adequately protect Marylanders from the harms of fracking, it is now incumbent upon the incoming Maryland legislature to keep fracking out of the state."
A state-produced report issued yesterday, called the Marcellus Shale Safe Drilling Initiative Study, offered a preview of the regulations, addressing topics like chemicals used, noise levels, setbacks, methane migration, drilling through aquifers, fresh water use, impact on natural habitats and greenhouse gas emissions, while bluntly assessing the job creation and economic impact. It estimated that the two affected counties—Allegany and Garrett—together might gain close to 3,500 jobs in the peak year, along with $5.4 million in tax revenues and $15.8 million in severance taxes.
But it also said candidly, "The amount of natural gas in Western Maryland is small compared to Pennsylvania's and West Virginia's holdings, and the economic benefits, especially the jobs, are likely to last only a few years. It is not clear
whether the royalty payments would go to Marylanders, because in many cases the mineral rights were severed from the surface rights decades ago. Resource extraction typically operates on a 'boom and bust' cycle, and jurisdictions that depend heavily on such industries often fail to diversify their economies, making them especially vulnerable when that industry leaves."
The study anticipated a boom in economic activity from 2017 until the middle of the '20s when it begins to fall off steeply, decreasing to virtually nothing by 2036.
It also mentioned that Garrett County, where a majority of the activity would take place, is a hub for outdoor recreation and tourism and "could suffer during the active phases of gas development, even if no accidents or incidents occur." In addition, it said, "A large portion of Garrett County's revenue comes from real estate taxes on the land around Deep Creek Lake, and studies have shown that property values can decline sharply if drilling occurs nearby."
And while it says, "There is no doubt that unconventional gas development in Western Maryland has the potential to harm public health, the environment and natural resources," it concludes, "Best practices and rigorous monitoring, inspection and enforcement can manage and reduce the risks."
While cautiously "commending" O'Malley and his staff for the work they did on drafting the regulations and finding a few positive things such as the first-ever rule leading to zero methane leakage, Chesapeake Climate Action Network's director Mike Tidwell said, "CCAN believes that the safest strategy for drilling for gas in the Marcellus Shale is to not drill for that gas at all. With sea-level rise and other impacts of climate change now directly harming Maryland and much of the world, climate scientists say 80 percent of the world's known reserves of fossil fuels must stay in the ground if we are to have any hope of stabilizing the world's atmosphere."
The Alliance of Nurses for Healthy Environments is concerned about the impacts fracking can have on human health. "There is now ample evidence that fracking and other unconventional oil and gas drilling have significant negative impacts on human health," said Katie Huffling, director of programs for Alliance of Nurses for Healthy Environments. "As a nurse-midwife, I am deeply concerned about the elevated risks of birth defects and low birth weight babies seen in families near fracking sites in other states. We need to protect Maryland families and continue a moratorium on fracking in Maryland until we know it can be done safely."
YOU MIGHT ALSO LIKE
Fracking Support Plummets Among Americans
Frack Waste Investigation Launched by Pennsylvania Congressman
Groundbreaking Study Finds Cancer-Causing Air Pollution Near Fracking Sites
EcoWatch Daily Newsletter