Martin O'Malley Enters Presidential Race Calling Climate Change 'Greatest Business Opportunity to Come to Our Country in 100 Years'
May. 31, 2015 10:17AM EST
Climate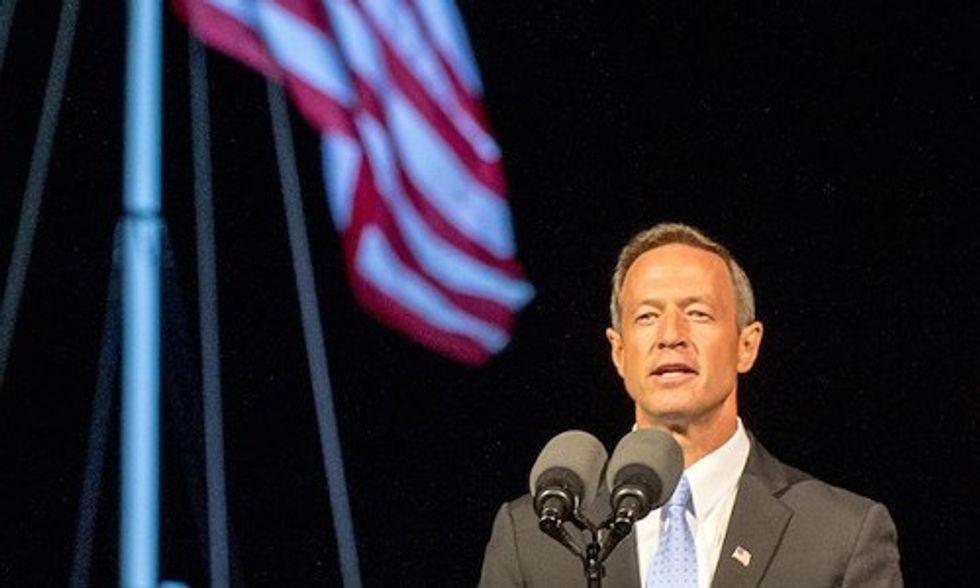 Hillary Clinton may be the prohibitive favorite, and the Democratic slate for the presidential nomination almost certainly won't be as large as the Republican field. But Saturday, another credible candidate joined Clinton and Vermont Sen. Bernie Sanders in the race: former Maryland Governor Martin O'Malley, who left office in January after serving for eight years. And, like Clinton and Sanders, those who care about the climate will find him a more sympathetic candidate than anyone on the GOP side.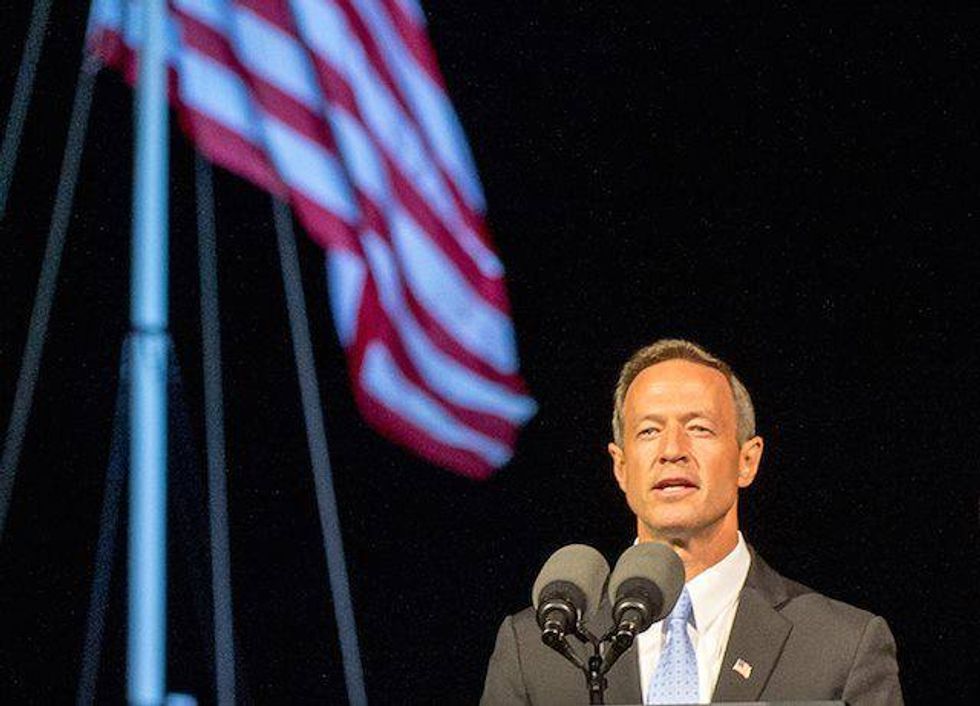 In his announcement speech, O'Malley declared, "Climate change is real. We must create an American jobs agenda to build a new renewable energy future."
O'Malley calls climate change "the greatest business opportunity to come to our country in 100 years." Line wasn't in prepared remarks

— Sam Stein (@samsteinhp) May 30, 2015
On the "vision" page of his campaign website, he says, "Clean, renewable sources of energy represent one of the biggest economic opportunities in a century. And the threat of climate change is real and immediate. We must make better choices for a more secure and independent energy future—by limiting carbon emissions, setting renewable energy targets, driving innovation, seeding new industries and creating good local jobs."
But he also has a track record of action. As governor, he established a statewide Commission on Climate Change shortly after taking office in 2007. "Protecting our communities from climate change is not a Democratic issue or a Republican issue—it is a Maryland issue," he said at the time. "This executive order charts a path for the future—one in which we reduce our greenhouse gas emissions and work to prevent sea level rise and coastal flooding."
In his executive order, he said, "As reported by the Intergovernmental Panel on Climate Change (ICPP) in March 2014, the effects of climate change are already occurring on all continents and across the ocean, and numerous opportunities exist to respond to and mitigate associated risks. Human activities, notably the burning of fossil fuels, continue to contribute to the causes and consequences of climate change."
He continued, "Maryland has already experienced some of the effects of climate change, including sea level rise of more than a foot in the last century; increasing water temperatures within the Chesapeake Bay; more rain and flooding in the winter and spring, and less in the summer; and more water shortages."
He set a goal of reducing Maryland's greenhouse gas emissions by 80 percent over 2006 levels by 2050. During his two terms, O'Malley participated in the Regional Greenhouse Gas initiative (2007), released the Maryland Climate Action Plan (2008), successfully pushed for the Greenhouse Gas Emissions Reduction Act (2009) and launched the state's Zero Emissions Vehicle Program (2013).
He also passed the Maryland Offshore Wind Energy Act in 2013 after two defeats, offering a subsidy that could open the door to offshore wind development some time in the future.
And late last year, when Congress was voting on the Keystone XL pipeline, O'Malley has been unequivocal in his opposition to it. He took to social media to urge its rejection saying we should look beyond "smallball choices" on energy, saying it was "too much CO2 and not nearly enough jobs."
We need a jobs agenda that meets our climate challenge. I hope the Senate rejects #KeystoneXL: it's too much CO2, & not nearly enough jobs.

— Martin O'Malley (@GovernorOMalley) November 17, 2014
Just before leaving office last year, however, O'Malley stirred up some controversy on an issue that evokes strong feelings: fracking. With Republican Larry Hogan, who called fracking "an economic gold mine," about to follow him into office, O'Malley announced some guidelines for companies that were casting a longing eye on the gas deposits in the state's western panhandle, which sits on the Marcellus shale formation. He touted that his rules were the strictest in the country but many environmental groups were unhappy that he was willing to be open to fracking at all.
"The safest strategy for drilling for gas in the Marcellus Shale is to not drill for that gas at all," said the Chesapeake Climate Action Network. "We do not believe the state report proves the case that fracking can be done with acceptable public health and environmental safety in Maryland."
"Governor Martin O'Malley's announcement that his administration will release regulations on fracking next month ignores the tens of thousands of Marylanders calling on him to keep fracking out of the state," said Wenonah Hauter of Food & Water Watch in a statement, Governor O'Malley Caves to Oil & Gas interests; Opens Up Maryland to Fracking. "He leaves control of fracking's regulation in the hands of pro-fracking governor-elect Larry Hogan, someone who sees fracking as a 'goldmine' for the state's coffers. The fact that O'Malley is praising Maryland's fracking rules as the strictest in the country means nothing considering Hogan will likely change the rules or dismantle them completely."
During his campaign, Hogan had said, "States throughout the country have been developing their natural gas resources safely and efficiently for decades. I am concerned that there has been a knee-jerk reaction against any new energy production." However, he let it be known over Memorial Day weekend that he would not veto a two-and-a-half year fracking moratorium passed by the Maryland legislature and now the moratorium has become law.
YOU MIGHT ALSO LIKE
Hillary Clinton Announces 2016 Presidential Bid: Find Out Where She Stands on Climate
It's Official: Bernie Sanders Says He's Running for President
EcoWatch Daily Newsletter
Recent Stories from EcoWatch