Marchers Demand Obama Reject Keystone XL and Hydraulic Fracturing
Oct. 18, 2011 04:01PM EST
Energy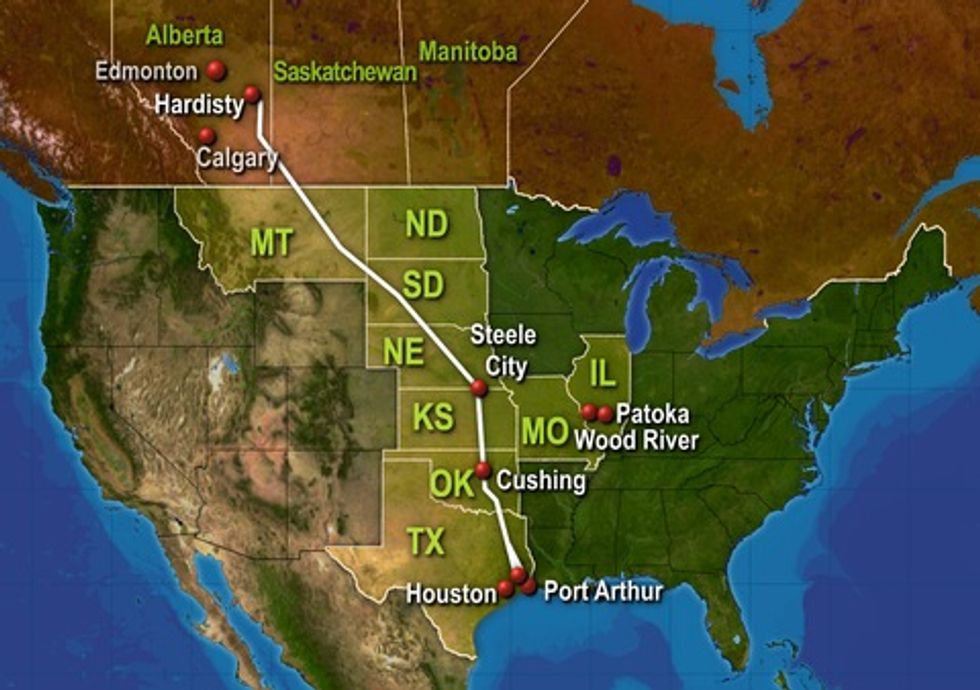 Current and former supporters of President Barack Obama, including donors, campaign staff, and student leaders, marched to the president's 2012 campaign office in Manhattan Oct. 17 to demand that he reject two massive new fossil-fuel projects currently under review—the Keystone XL pipeline and hydraulic fracturing regulations in the Delaware River Basin. In total, more than 200 people attended the march.
The marchers assembled at Madison Square Park on 23rd St. and Madison Avenue at 3:30 p.m. The group then marched to the Obama For America office at 25 E. 21st St., where they met with OFA campaign officials at 4 p.m. Former campaign organizers delivered letters and addressed campaign directors.
"We represent some of the presidents' strongest supporters from 2008," said Russell Mendell, a former Obama Organizing Fellow and march organizer. "During his campaign he pledged to end the tyranny of oil, and move us away from fossil fuels. Our presence here today sends a clear message—if the president wants our continued support in 2012, he needs to earn it by keeping his pledge and rejecting both of these devastating fossil fuel projects."
NASA climatologist James Hansen wrote that "if the tar sands are thrown into the mix, it's essentially game over" for the climate. The dangerous drilling method, commonly known as hydro-fracking, has already contaminated the water supply of more than a thousand Americans. If fracking is permitted in the Delaware River Basin, it would threaten the drinking water of 15.6 million people, including residents of New York City, eastern Pennsylvania, New Jersey and Delaware.
The president, alone, has the authority to block the construction of the Keystone XL pipeline and can instruct the Army Corps of Engineers' vote on hydraulic fracturing in the Delaware River Basin.
Former campaign staffer Tim Fitzgerald added, "We are at a time in history that demands leadership to protect us from the disasters that come with fossil fuels. We are asking Obama, 'Which side of history will you stand?'"
For more information, click here.
—————
For more information on the Keystone XL Pipeline, click here.
For more information on the Fracking Delaware River Basin, click here.
EcoWatch Daily Newsletter